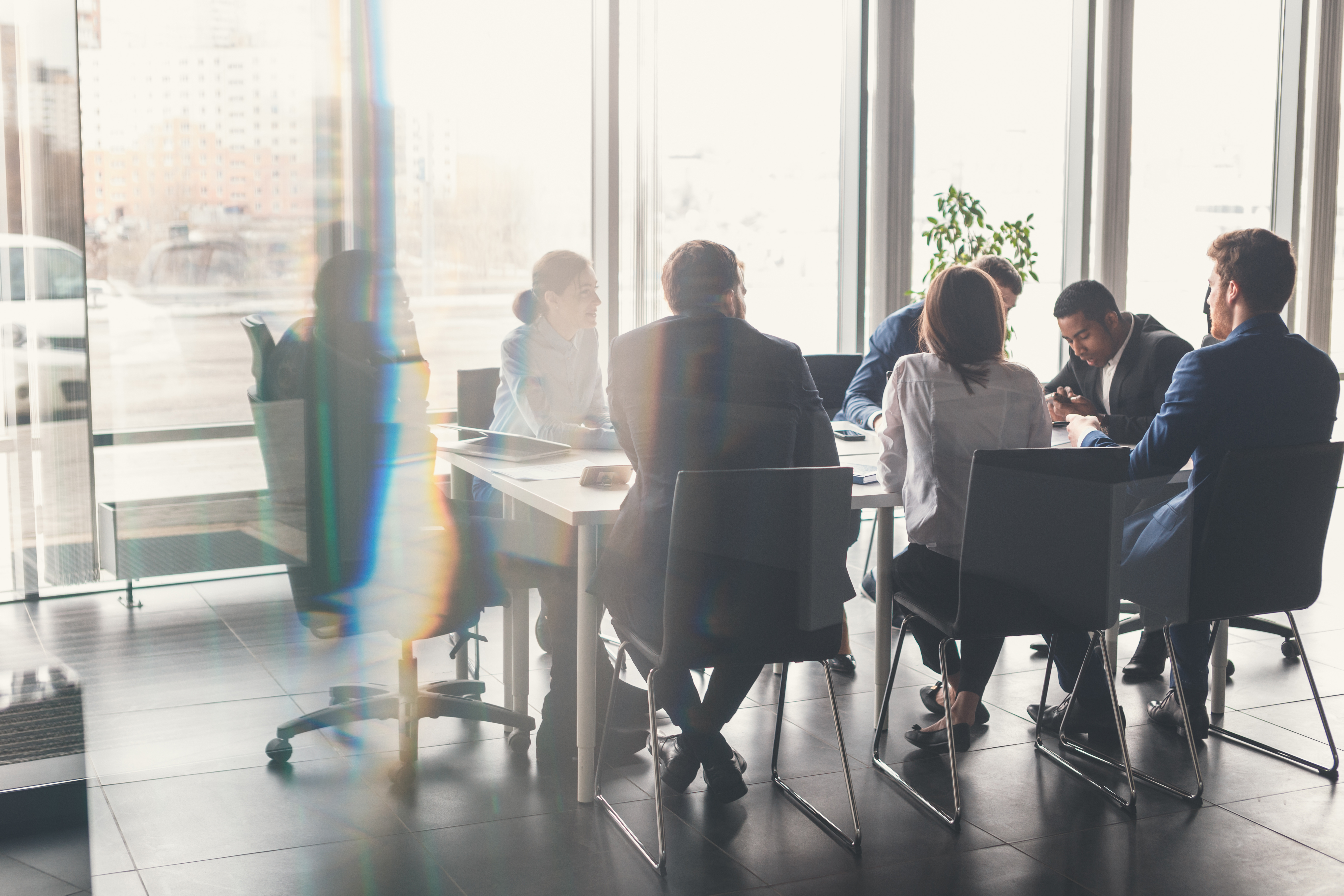 Careers
At Hunt Electric, we work hard and we play hard. We believe in cultivating a unique and collaborative culture that brings people together as a team while working and having fun while doing it. It's not uncommon to find the Management Team serving pancakes or finding a group of co-workers walking laps in the park at lunch.
View Available Positions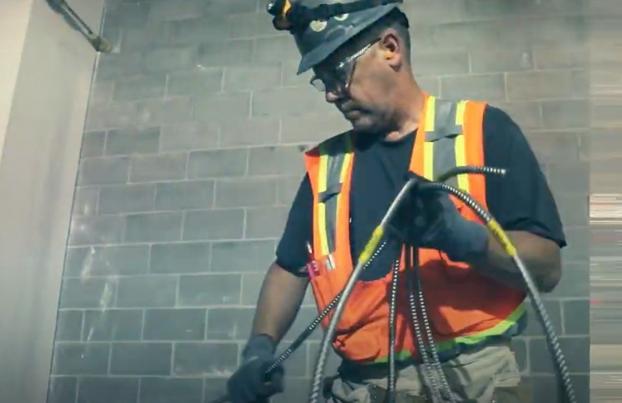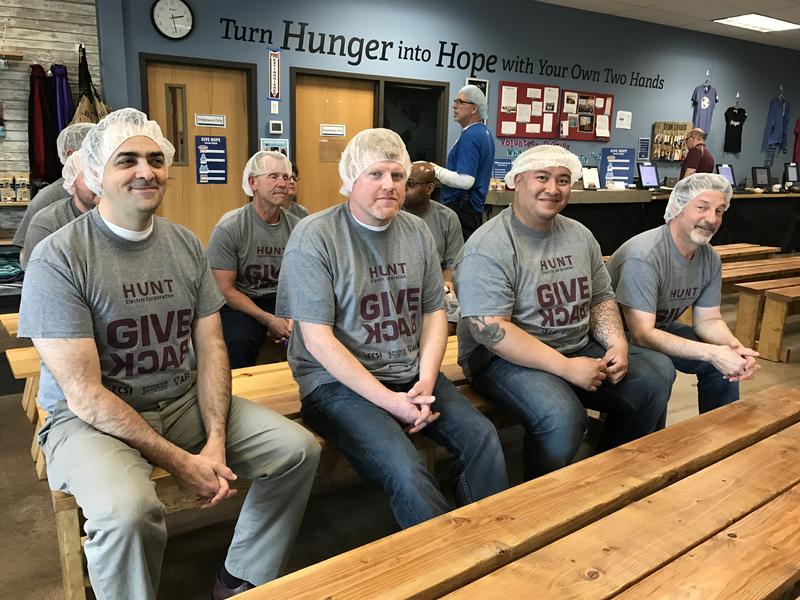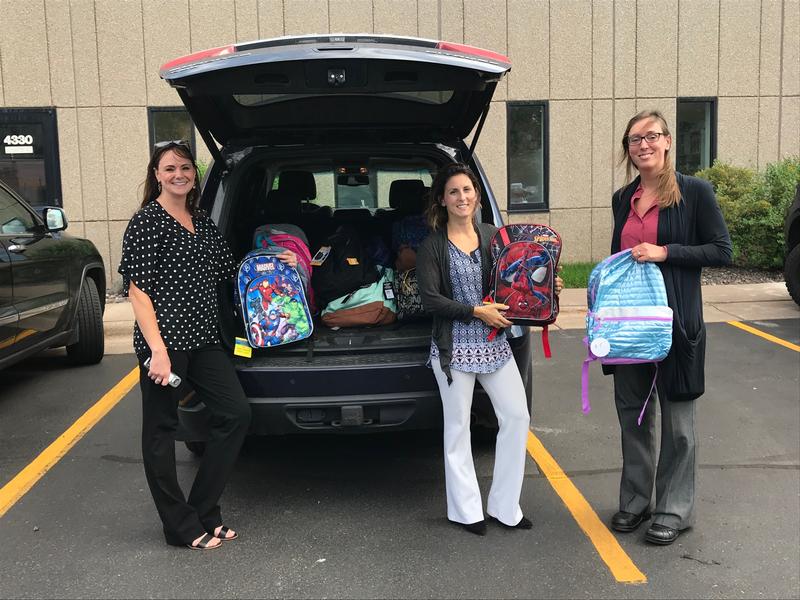 Our People
We have some really experienced people at Hunt Electric. We also have some that are just starting out in our industry. We believe everyone can learn something from one another and we specifically form teams that will encourage and foster this process. Even if you just need to learn who has the best chili recipe in the annual contest! We share our knowledge!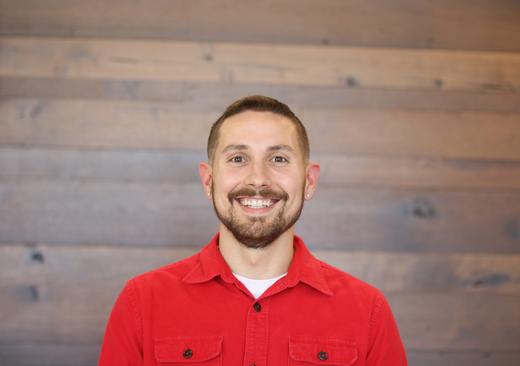 Nathan Schmidt
Accountant
1 Year
Nathan starts his day with a banana, and then he does things, lots of things! A typical day is spent completing job closings and transfers . Nathan's work centers around collaborating with PMs, PAs, and Billers to keep jobs updated and accurate from a financial perspective. He's also responsible for reconciling various general ledger accounts on a regular basis. In accounting, there are many cyclical tasks/entries/allocations/reconciliations that he performs on a weekly, monthly, or quarterly basis. In particular, around month-end and quarter-end, he spends a lot of time doing various analyses and projections related to jobs. He's also recently taken on filing our sales and use tax returns for the many states we do work in.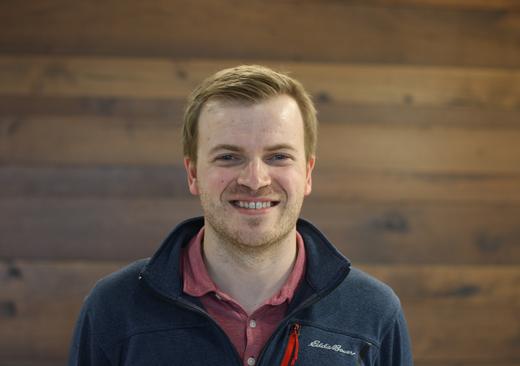 Ryan Dickey
Low Voltage Estimator
2 Years
On a normal day, Ryan reviews projects for potential bidding and digs deeper to decide what to add to our bid board. Next, he works on take-offs of different systems and cross references them with their associated specs. This includes getting pricing from vendors and clarifying anything that might affect the price. That could mean a pre-bid walkthrough to verify routing of cabling, pathway, existing conditions, etc. From there, Ryan estimates the installation of the system as described on the drawings.
The next step is to work as a team to complete a project review of the scope and specifications so we can be competitive as possible. Then he writes the proposal, crosses his fingers, and hits submit!
After, Ryan follows up with the customers for results and feedback. If we are awarded the project, he completes an initial project setup for the project manager and reviews the scope with them so that they fully understand the project before construction begins.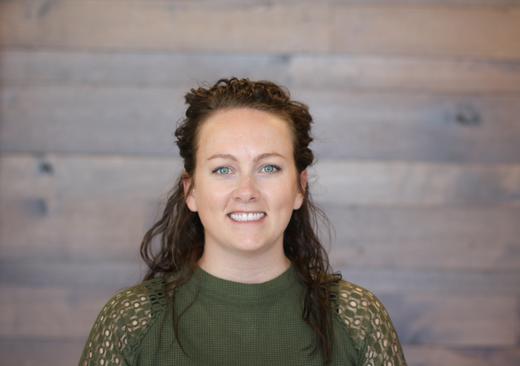 Samantha Hanson
VDC Designer
6 Months
Meet Samantha. She's a VDC Designer. Wait, what? Virtual Design & Construction Designer. That's where the Mario Kart reference comes in because if that's not what your title is, you might think her computer screen looks like a video game. VDC uses digital tools to create virtual models of buildings. Think of it like this – Sam uses fancy software to build a virtual 3D model that shows the electrical, ductwork, plumbing, and other trades – and makes sure they aren't clashing with each other. Electrical running into a compressed air hose? No bueno. This technology comes in quite handy when building a one million square foot distribution center (Which would be so fun to ride around in Mario's kart!) The ironic part of this whole process is, Sam is more of a "pen and paper" kind of gal so she still likes to print out a PDF and check off issues with a highlighter.

This is definitely the "light and short" version of her day. We have a full team of VDC designers that are an absolutely integral part of the whole electrical building process on all levels. Sam's a self-described "newbie" (at Hunt) and that makes it all the more fun. She is constantly learning new tasks and loves working closely with our ACP team (more on that later!) to ensure the installation and constructability of a project is not just on point, but ahead of the game.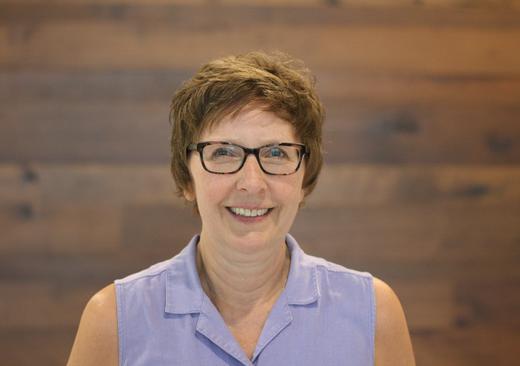 Carol Jensen
Accounts Payable Manager
Do you ever wonder what "paying the bills" looks like at Hunt Electric? It starts with brainberries! Okay let's back up. Today we are going to look at what a day in the life of our Accounts Payable Manager looks like. Her name is Carol Jensen and she starts her day with a breakfast of yogurt and blueberries (that she calls brainberries!) to get her mind to wake up. Sometimes it also takes a bottle of Coke to do the trick.

She gets logged in and first goes through her emails. That means distributing emailed invoices to the AP team to keep them busy, then filtering through the masses for any "urgent" messages, responding to payment status questions, uploading lien waivers or requesting them from subcontractors, and requesting Project Manager approval to pay out retention to subcontractors.

Next on the list Carol enters invoices and resolves any issues that pop up, reviews vendor statements to make sure there are no missing invoices, requests increases on purchase orders and subcontracts, and finally, PROCESSING PAYMENTS. In short, her job is to pay the bills and keep the vendors happy!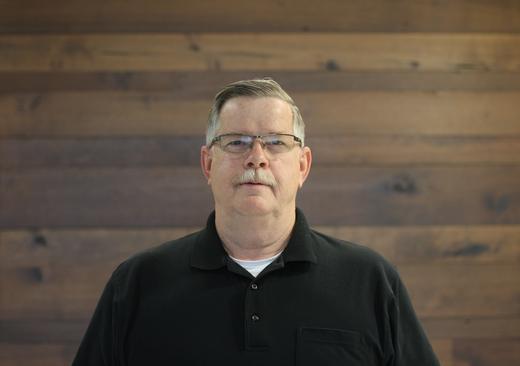 Gaylen Livingston
Senior Project Estimator
2 Years
"Working at Hunt is very rewarding, as it is a team effort (many different ideas and innovations from different professionals, each with their own expertise within the company) focusing on one goal and that is to make the customer more informed and satisfied with the results that they are seeking. A sense of accomplishment after each project that is sent out."
Christina Shade
Billing Specialist
2 Years
"I like that every employee matters at Hunt. There is a level of respect for each individual that truly makes it a great place to work. I value the professionalism and positive attitude I get no matter who I am interacting with. And I love how everyone works together, departments do not separate themselves from others, they are always willing to help when asked."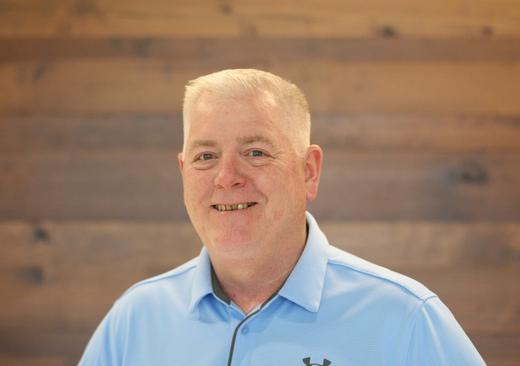 Kevin Almendinger
Manpower Coordinator / Project Manager
15 Years
Kevin says most days are pretty straight forward and uneventful until "The Phone Call" comes in. Mondays - Wednesdays are spent taking calls and emails from Project Managers and Field Supervisors looking ahead at their schedules to determine what they will need for labor. Thursday mornings the team meets (virtually still) for what we call a "Manpower Meeting." During this meeting Kevin takes input from each PM documenting who is available from their projects, if they need more electricians on their sites, or no changes to their current team. Kevin says the best way to describe it is that its like starting a sudoku puzzle lining things up to get the right person on the right project.
We are fortunate to have organized PMs that are fantastic at looking ahead and knowing what their projects need. By having that foresight, it helps us maintain a steady workforce and limits the ups and downs of hiring and layoffs that are involved in the construction trades.
The tasks involved in the Field Labor Coordinator position are considered part time (can we just acknowledge its because Kevin works like a well oiled machine!?) — so he filled the rest of his week and time with Project Manager duties.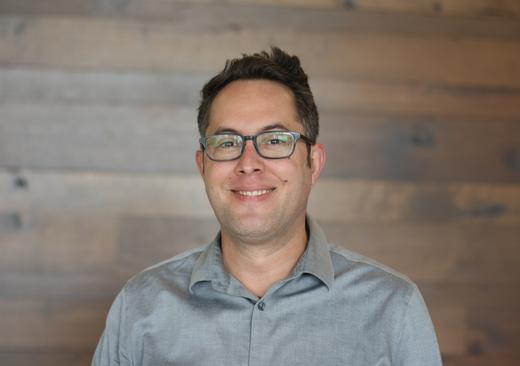 Anthony Carchedi
Solar Designer
2 Years
Let us introduce you to Anthony Carchedi. He's been a Solar Designer in our Sustainable Energy Group within Preconstruction for nearly 3 years. With solar being the largest growing sector in the electrical arena, Anthony is on a team that focuses solely on solar. Say that 3 times fast.

His days are filled with a lot of coordination and communication (not the standing around by the coffee machine communication either!). Anthony helps with proposal preparation, take-offs for estimating, and of course drafting. Here's the techy part: He runs predictive modeling to see what a solar system will produce in any given year. From tracking down meteo data to analyzing snow loss, this is one of his favorite parts of his job.

There's so much more though – producing one line drawings, researching design options and code issues, attending customer meetings, organizing and maintaining project files. Plus he's responsible for sizing and layout of the solar systems ranging from 7.2 KW to 27 MW. Anthony designs roof mounted systems and ground mounted. At Hunt, a pretty typical size is 1MW.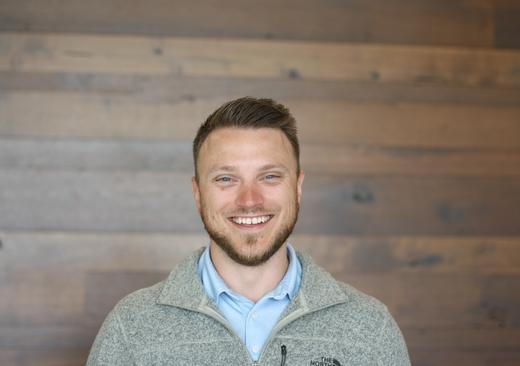 Mike Elia
Vice President, Purchasing
3 Years
"I enjoy working for Hunt Electric because we value and empower our employees, focus on continued growth in the market and execute a wide scope of projects. It's rewarding to work in the Purchasing Department because we work off each other's strengths to add value internally. Every day brings new challenges whether we are working on strengthening our vendor relations, negotiating price and service packages to meet the needs of the project, procuring material to the job site, etc."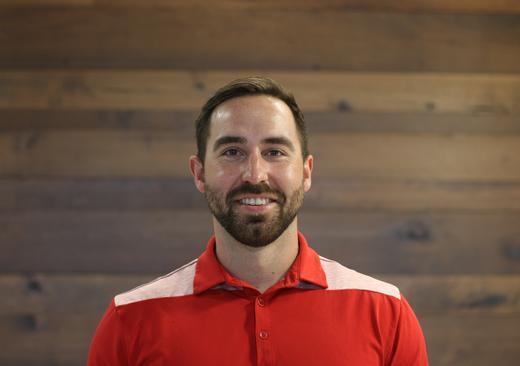 Charlie Pelzer
Electrical Estimator
4 Years
"It's an honor to work for a company that is so generous to not only its employees but to the surrounding community. Since I started at Hunt, the management has always given me the tools and guidance for consistent personal growth, which is something that I had never experienced before Hunt."
Megan Clyne
HR Manager
6 Years
"It's rewarding for me to see employees who started at the company years or even decades ago, turn that first job into a career with Hunt. Being a part of creating that opportunity for our new employees to do the same is really exciting."
Trust

We honor our commitments and expect the same in return.

Rewards

Empowering employees through opportunities and education while sharing the results with them and the communities we serve.

Performance

A passion to exceed expectations through hard work, innovation and quality.

Safety

An industry leader in providing a zero incident work environment.

Relationships

Make decisions based on developing and maintaining long-term relationships.

Diversity

We value the strength and creativity it provides to our workforce.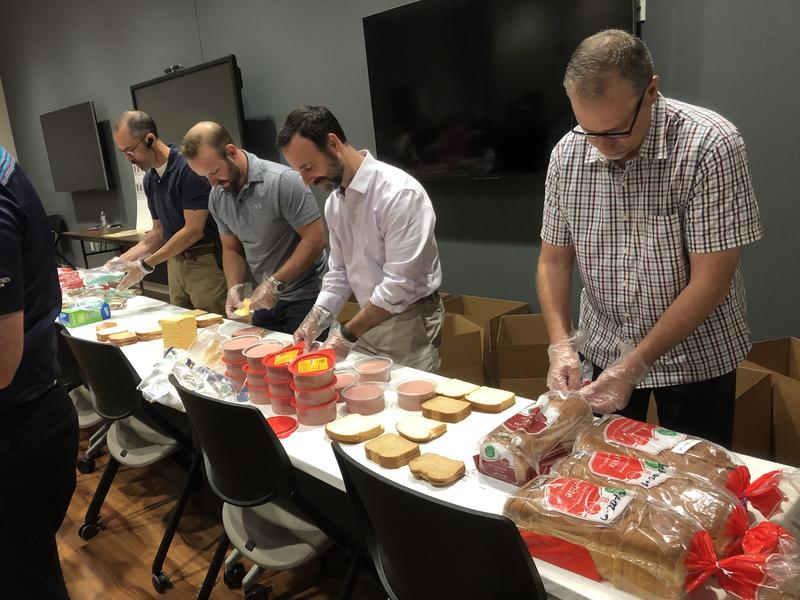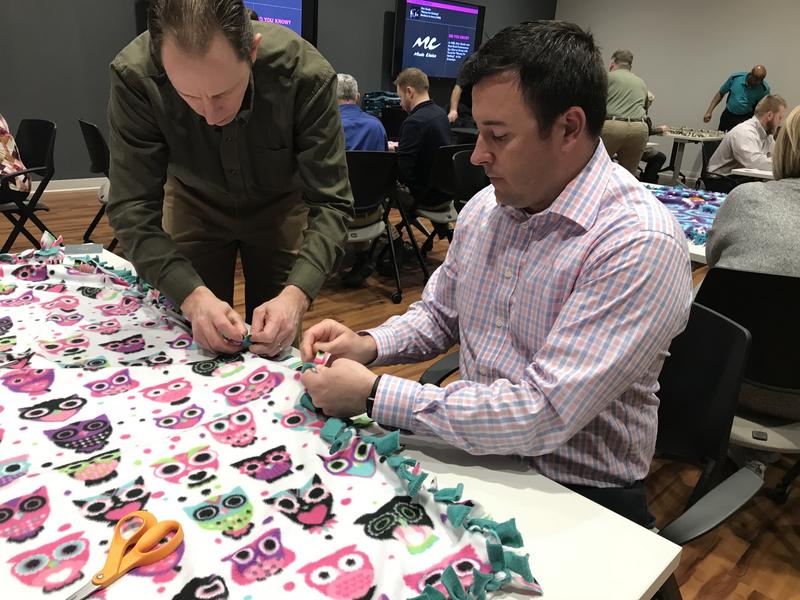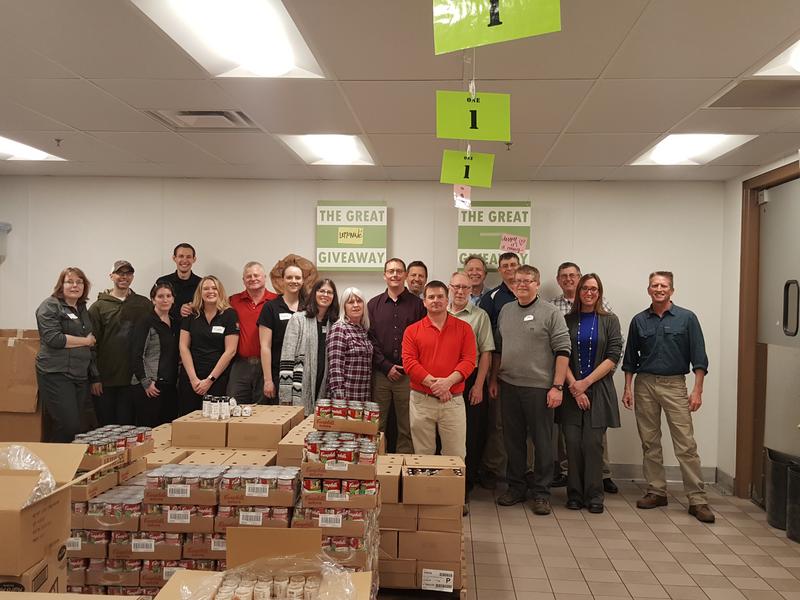 Perks & Benefits
Compensating our employees properly is very important to us but we also acknowledge that there is more to work than just money. We want our employees to be interested in coming to work and enjoy your time here. So, what's in it for you?
Internship Program

Walk before you run. Gain knowledge and experience in the industry, while setting yourself up for success. Side note - we've offered full time positions to 100% of our interns.

Career Track

At a fork in the road? Our company structure allows for multiple career paths while employed at Hunt. We help employees to explore their strengths and interests.

Community Involvement

Want to put the cheese on the sandwiches or the bologna? Take your pick. From sandwich making for local shelters to blood drives, to Plane Pulling Teams at the airport, we give back. And we have fun doing it.

Benefits

Health, dental, and vision plans are 100% employer paid.  As in ZERO comes out of your pocket for the premiums.  Want to opt out?  Take the handsome cash benefit.  Destination or staycation?  Take your pick.  We offer a generous vacation plan that starts at 2 weeks PLUS 3 weeks of sick time.

Perks

Free Caribou coffee? Yes please. At Hunt you'll also enjoy our annual company picnic at Valleyfair, a Casino Night holiday party with over 300 prizes, and Jeans Day Friday!  And okay, fine - most companies offer paid holidays.  But do they close the office on Black Friday too!?

Compensation

A $40 gift card will cover your Thanksgiving Day turkey, but a discretionary bonus with more zeroes on the end goes further.  We've got you covered.  Earn Employee Stock Ownership allocations on the basis of your relative pay - no need to buy any shares.  Not enough?  We will match 25% of the first 6% of your income you deposit into your 401(k).