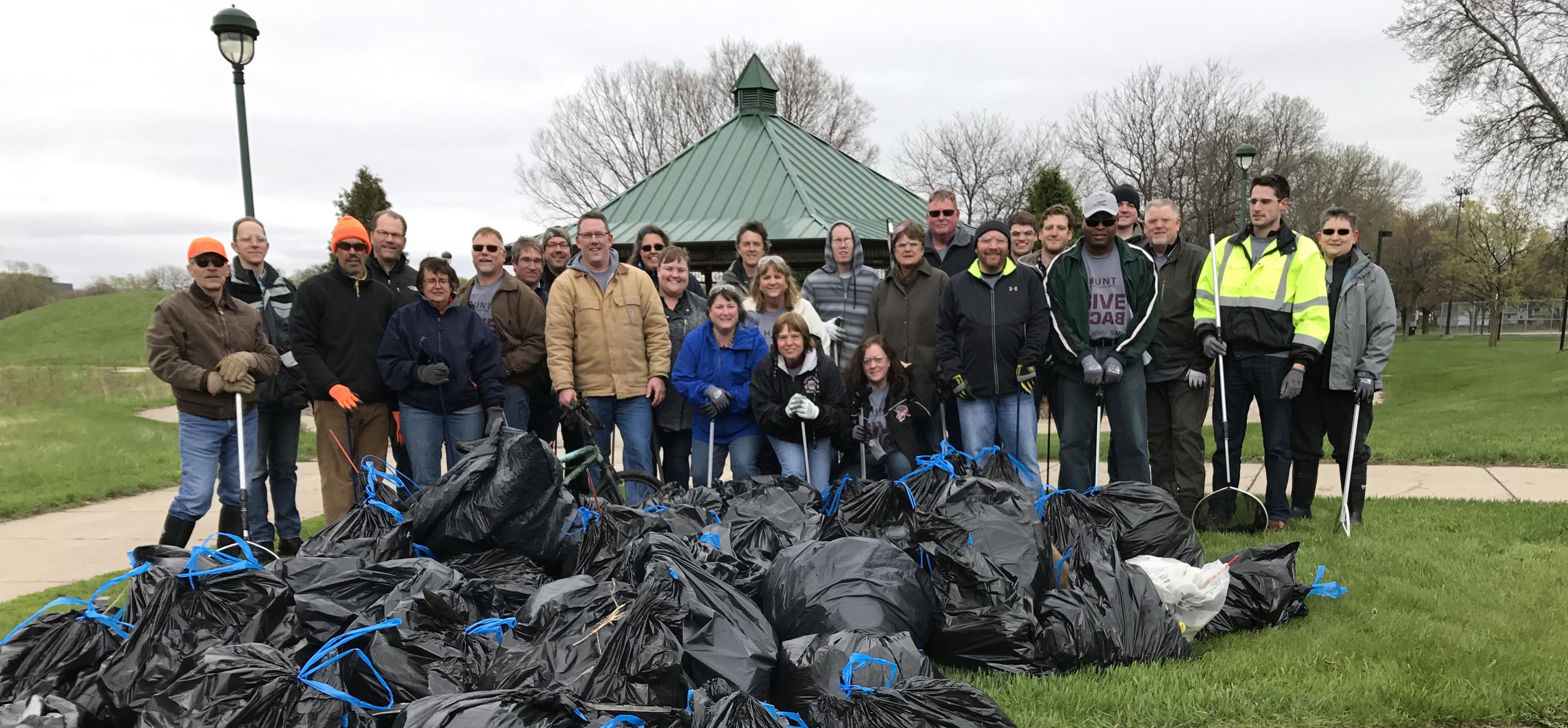 Community Involvement
Giving back is a cornerstone of our business.  We support numerous community organizations through company-wide volunteer work, monetary contributions, and charitable events.
We give our employees plenty of opportunities to get involved with something they're passionate about.  Whether they're pedaling for a cure, teaming up to ease childhood hunger, or participating in our donation match program - they've got our full support!

CAUSES WE CHAMPION:
MS 150 BIKE RIDE: A group of 15 people raised over $14,000 and biked 150 miles working toward a world free of MS.
RONALD MCDONALD COOK FOR KIDS: A group of us planned, cooked, and served a home cooked meal of "comfort food" for about 70 people.
SMITH PARK CLEAN UP: In honor of Earth Day, a group of employees used their lunch break to collect over 30 bags of trash at the park next to our Bloomington office.
FEED MY STARVING CHILDREN: Groups of employees volunteered their time at Feed My Starving Children, packaging food that will impact hundreds of kids!
SANDWICH PROJECT OF MINNESOTA: Employees work together to make over 3,000 sandwiches that are distributed to homeless shelters around the Minneapolis area.
JDRF ONEWALK: Over 60 people raise money and participate in the JDRF OneWalk at the Mall of America to find a cure for Type 1 Diabetes.
HEARTS & HAMMERS: A group of 43 people volunteered a Saturday to help paint and make exterior repairs to a house in West St. Paul for a family in need.