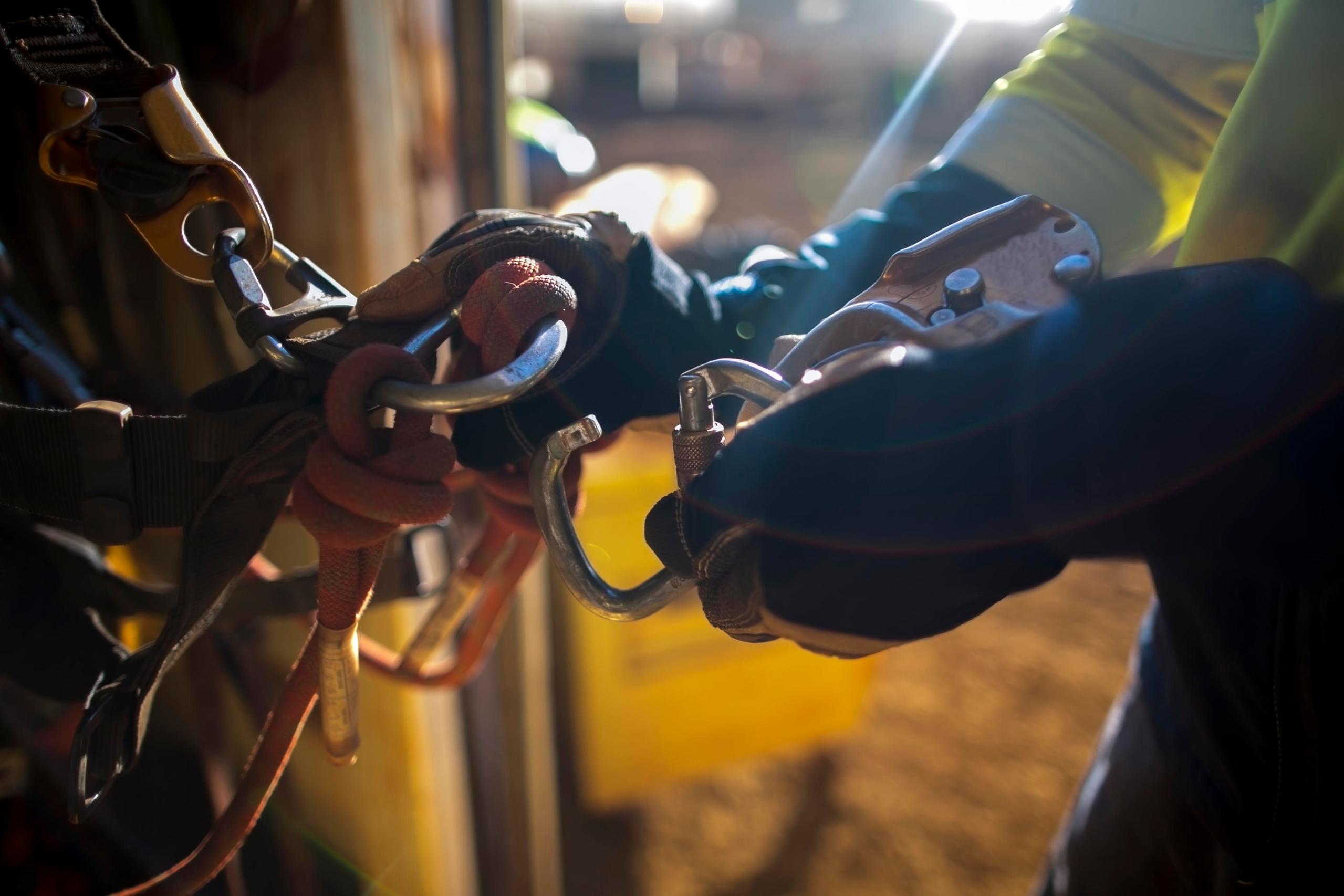 Rope Access
One more solution in your toolkit.  With a rope and skill, we find a way!  Rope access is another "think outside the box" solution that we provide for our customers and their unique needs.
Thinking Outside the Box
As rope access professionals, we use ropes to do electrical installations, repairs, inspections, maintenance, and other types of work. With this method, we use safety equipment and climbing techniques to gain access to typically otherwise inaccessible areas or otherwise to costly to access.
We work in confined spaces, limited access spaces, work sites above water, extreme heights, and more.  Gaining access via ropes allows us to safely and efficiently accomplish any task that our customers may need.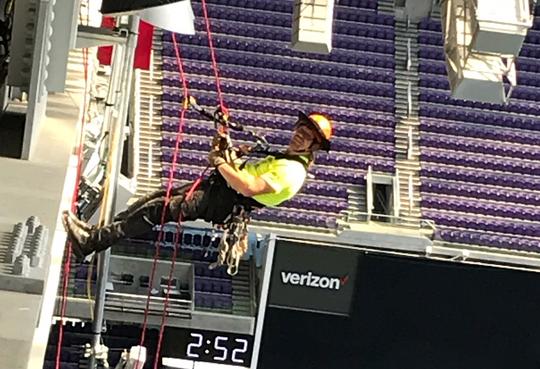 One System, Two Ropes, Two Technicians.
The Dual Rope System:
We use redundancy to ensure safety.  A rope technician has a primary and secondary rope - the second one in place as a backup. Redundancy is a must!
The Buddy System:
Used in conjunction with the dual rope system, this allows a rescue system built into every single project.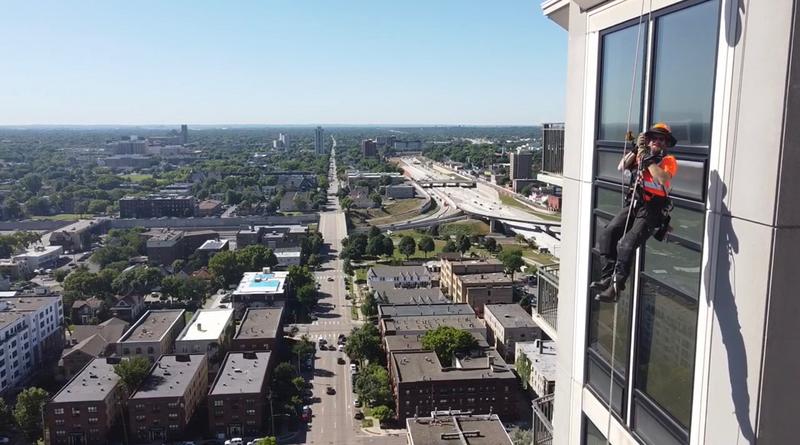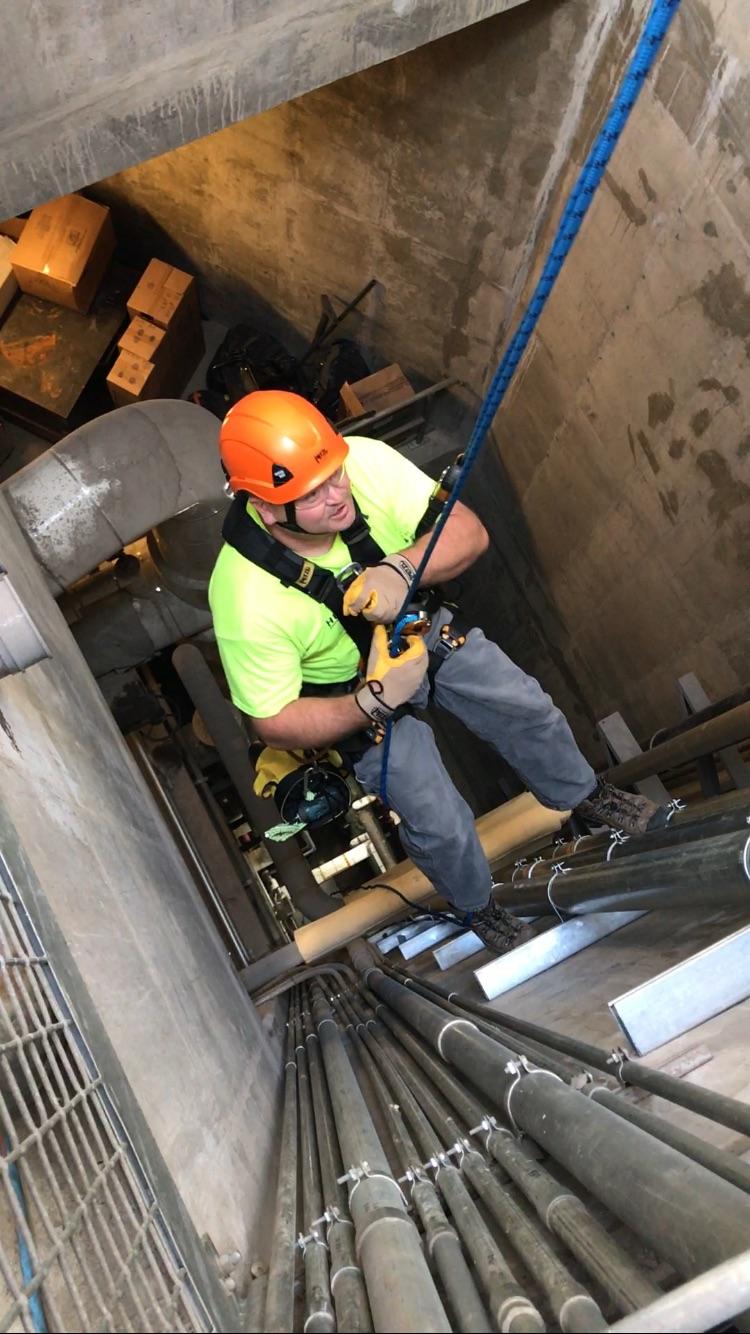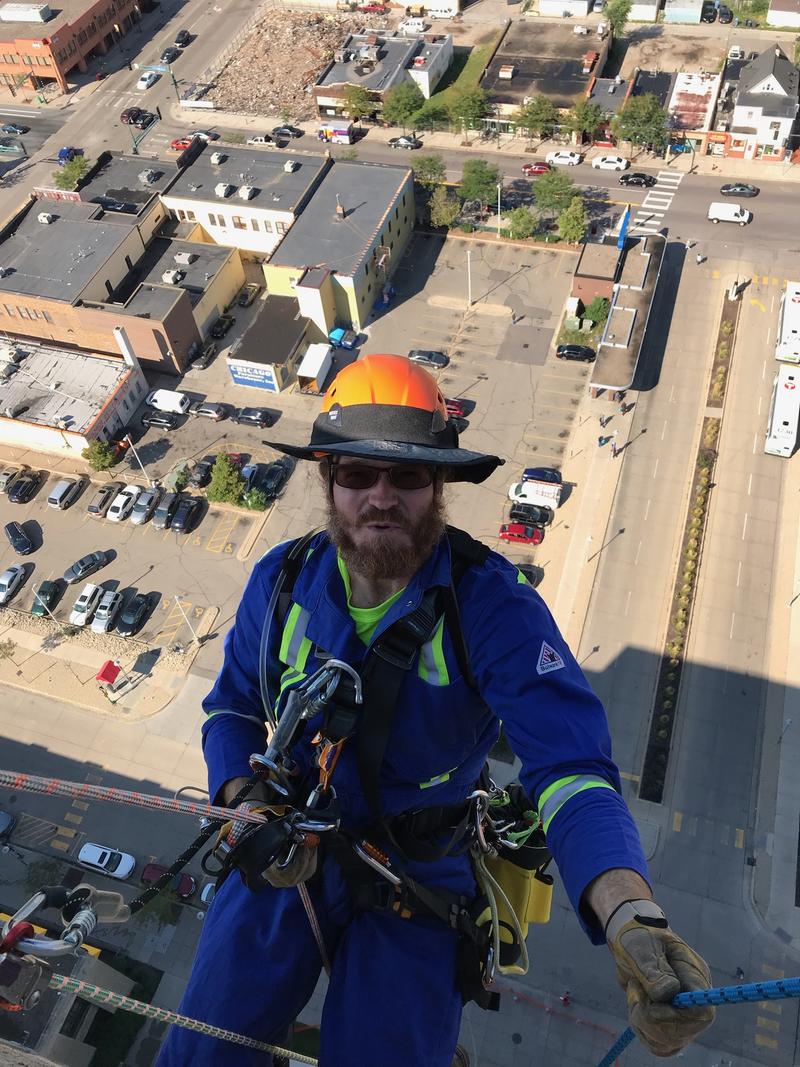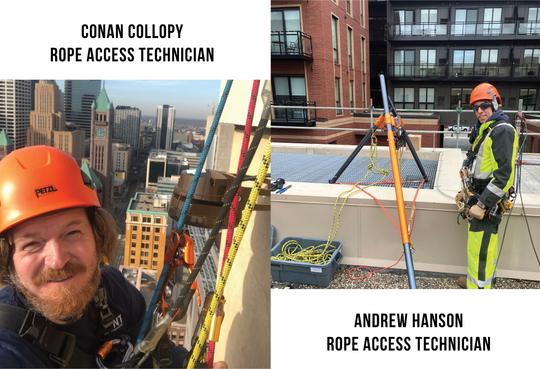 Meet Our Rope Team
CONAN COLLOPY, ROPE ACCESS TECHNICIAN
30 Years in the Electrical Industry + 6 Years of Rope Access
SPRAT Rope Access Certificate
Class A Journeyman License
OSHA 10
ANDREW HANSON, ROPE ACCESS TECHNICIAN
20 Years of Experience in the Electrical Industry
SPRAT Rope Access Certificate
Class A Journeyman License
OSHA 30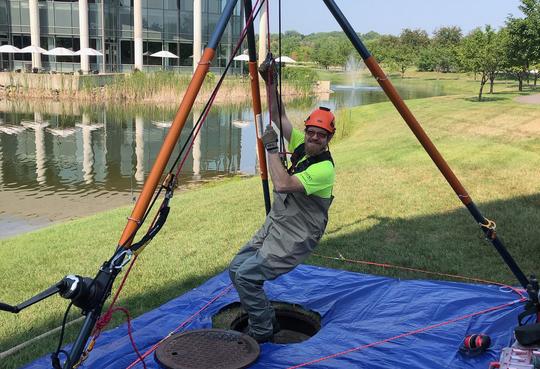 Benefits of Rope Access
Why is Rope Access the Answer?
Accessibility and Versatility:  Inaccessible space or situations?  Not a problem. Rope access techniques can be applied to a wide variety of environments.
Safety: Dangling from a rope sounds dangerous but rope access has a higher safety record than traditional access methods.
Speed and Efficiency: Quick (aka same day!) set-up and take-down of system.
Space: Takes up very little space and doesn't pose significant disruptions to a work site.
Cost:  So many things boil down to the money and here's a situation where it can be significantly more economical for your budget. There is virtually no cost associated with rope access setup versus swing stages, lifts, scaffolding, etc.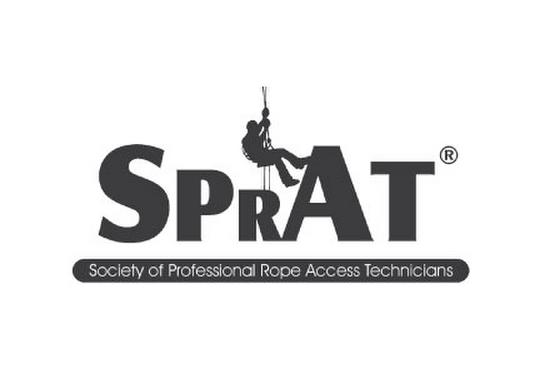 What Sets Us Apart?
Our goal?  To be the most reputable and sought-after partner in the industry.  The result?  We are the only electrical contractor in the area that does this kind of work.
As a company who has invested in SPRAT certification, you can be assured that we offer the industry's best in technical achievement, recognition, and credibility.
Capabilities
Electrical Installations of All Types

Inspections / Inspection Assistance

Light Fixture Replacement

Anchor Placement

Fall Protection Netting

Heat Tracing

Cable Tray Pulls

Bird Deterrence

Standby Rescue

Demolition

Rigging

Ask Us - We Can Do It!
Ready to Learn More?
Together, we can reach new heights.  We are ready to answer questions or chat about your project.