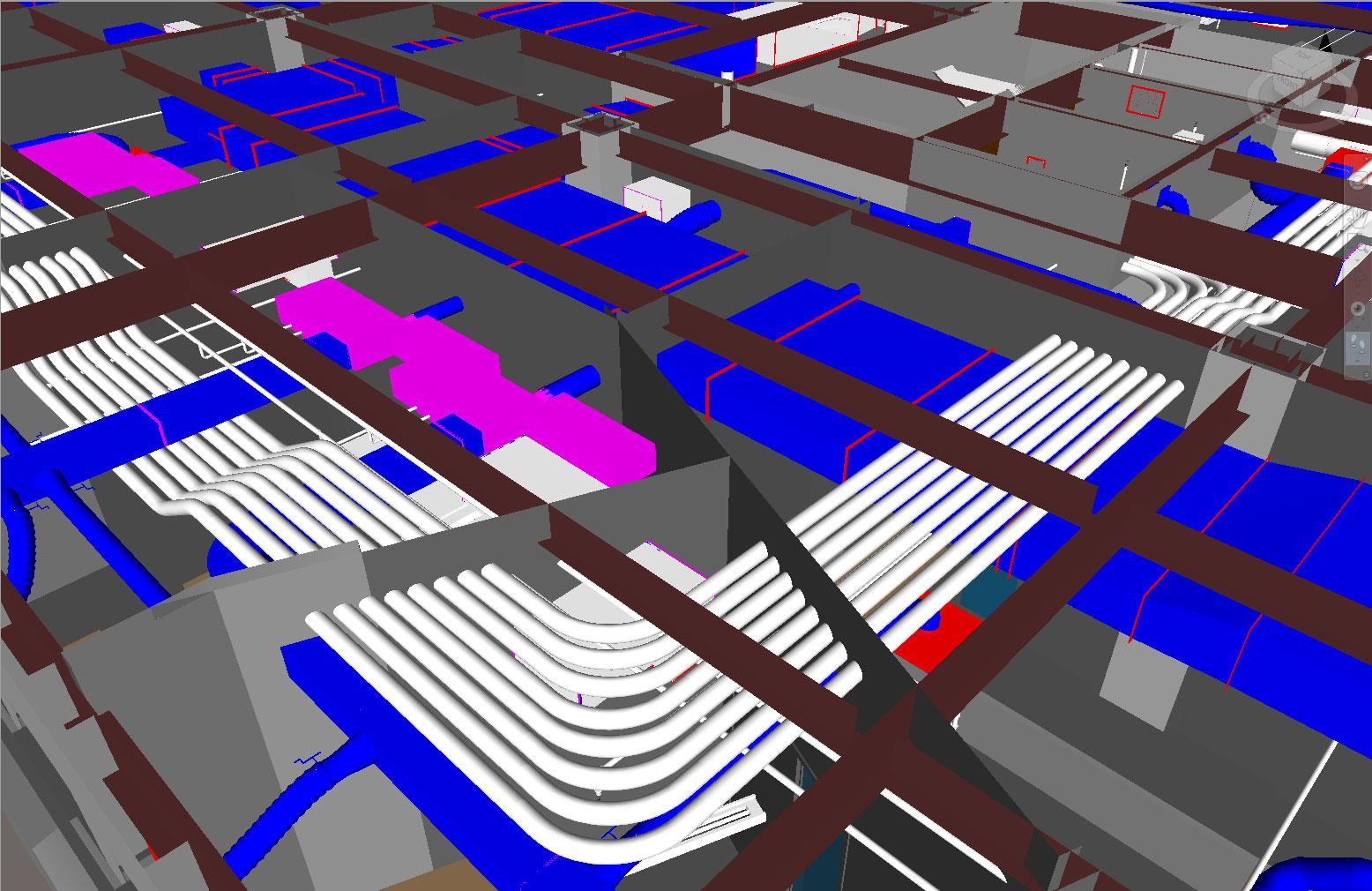 Building Information Modeling
Hunt Electric has a fully integrated, full-time, in-house design team on staff that specializes in BIM design and coordination.  Our team works in correlation with multiple disciplines on projects to add precise electrical value into our designs.  With our impressive experience list, we continue to lead the industry in creating new and innovative project efficiencies.
EXPERIENCE
For over a decade, Hunt Electric has used BIM modeling for an expanding list of reasons including coordination, expedited layout, and prefabrication. Our team of experienced designers are familiar with collaborative model processes not only for clash detection and resolution, but for identifying efficiencies and opportunities to improve overall project outcomes.
EXPERTISE
We have worked with many General Contractors and Engineers on numerous coordination projects as well as most other mechanical, fire protection and other key participants in the market. Our relationships with other team members, their confidence in our abilities, and our proactive approach result in a productive and efficient process throughout the job. We are fluent in the latest software and technologies, including cloud based solutions for real time model collaboration.
Our BIM Manager, Bill Eckenrode, will collaborate with other key BIM professionals on the project team exchanging project models at pre-determined milestones. This collaboration effort will identify clash detection in critical areas with all of the involved trades.
TECHNOLOGIES
We are equipped with the most current technologies to perform a complete design.
AutoCAD BIM 360
Revit
NavisWorks Manage
Visual - Professional Addition
Trimble Field Points Software with Field Link Tablet
CYMCAP 6.0
ESA Easy Power v9.8
Bluebeam Revu Standard, CAD, and Extreme Versions