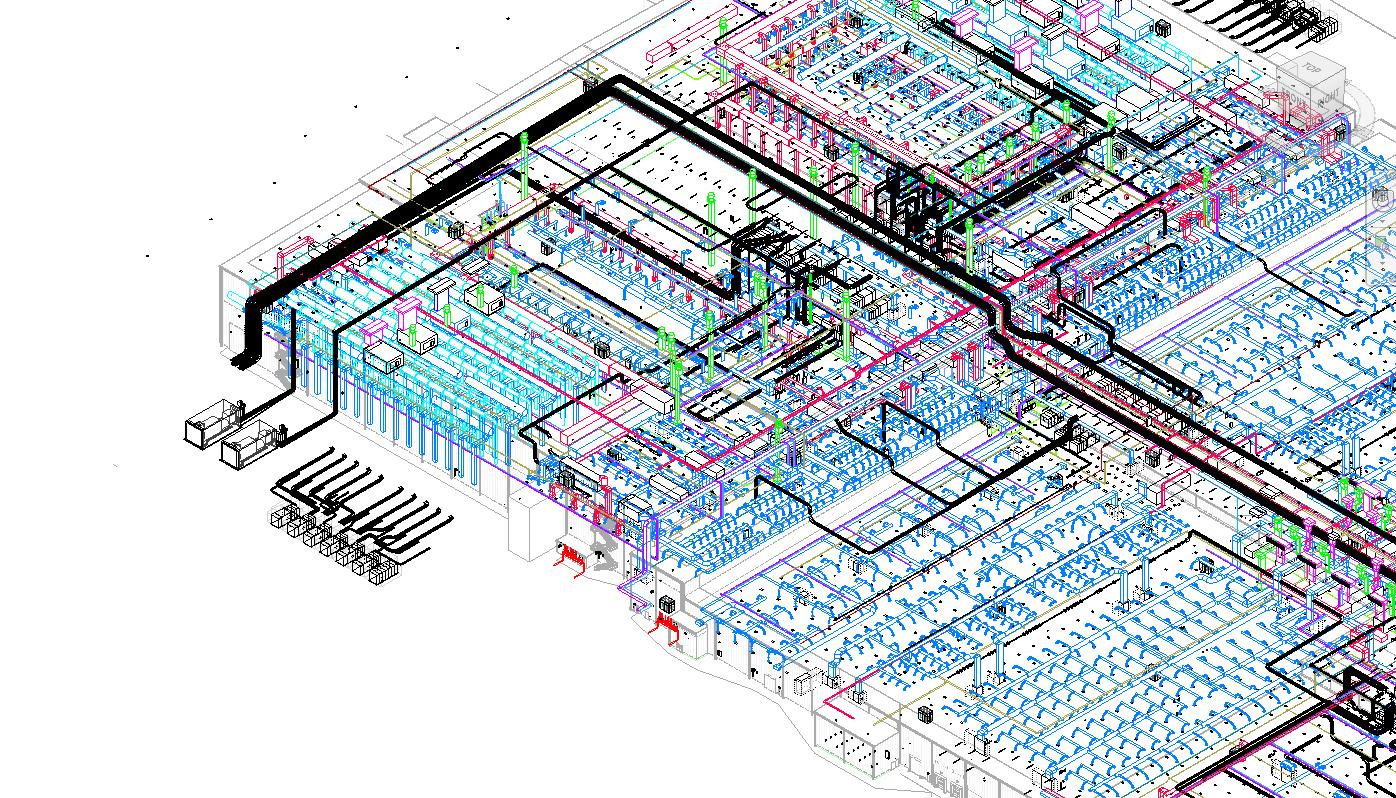 VDC & BIM
3D modeling offers much more than a simple visualization of a future build.  Virtual Design and Construction (VDC) integrates this valuable technology into every phase of project work.  Our approach prioritizes whole-team collaboration - we use building information modeling (BIM) to inform everything from cost estimating, to prefabrication strategy, to identifying constructability issues before they hit the job site.
FROM BIM TO BUILT
Here's how your project benefits:
Preconstruction:  By incorporating cost and schedule information, BIM software enables the model and estimate to build off one another as the project progresses.  This integration also helps our team continuously track how our estimate compares to coordinated and as-built models.
Design:  3D models help our team visually communication design options and potential constructability issues.
Advanced Construction Planning: Construction and fabrication-level modeling developed during the planning phase gives us a more clear look at project logistics and reveals opportunities for prefabrication.
Coordination:  We coordinate our model with other trades and building dimensions to ensure our prefabricated components and final installations are a perfect fit.  Virtual construction allows us to build your project with an undo button - saving time and material costs on the jobsite.
Prefabrication:  By using 3D modeling to produce prefabrication drawings, bills of material, and construction manufacturing models, we empower our prefabrication team to work to the highest possible level of accuracy.
MODELING THE FUTURE
We're committed to staying at the forefront of evolving construction technology.  Our teams are constantly exploring new tools to maximize the value of our VDC process.  This includes powerful software like Stratus, an integrated communications portal we're currently incorporating into our workflow.  Stratus allows stakeholders to access and extract useful, applicable information from the model in real-time.
TECHNOLOGIES
We are equipped with the most current technologies to perform a complete design.
Revit
NavisWorks Manage
AutoCAD
Greenlee BendWorks
BIM360
Inventor
Dynamo
Evolve
GTP Stratus + Wireworks
IRIS VR
Trimple Field Points
CYMCAP 8.0