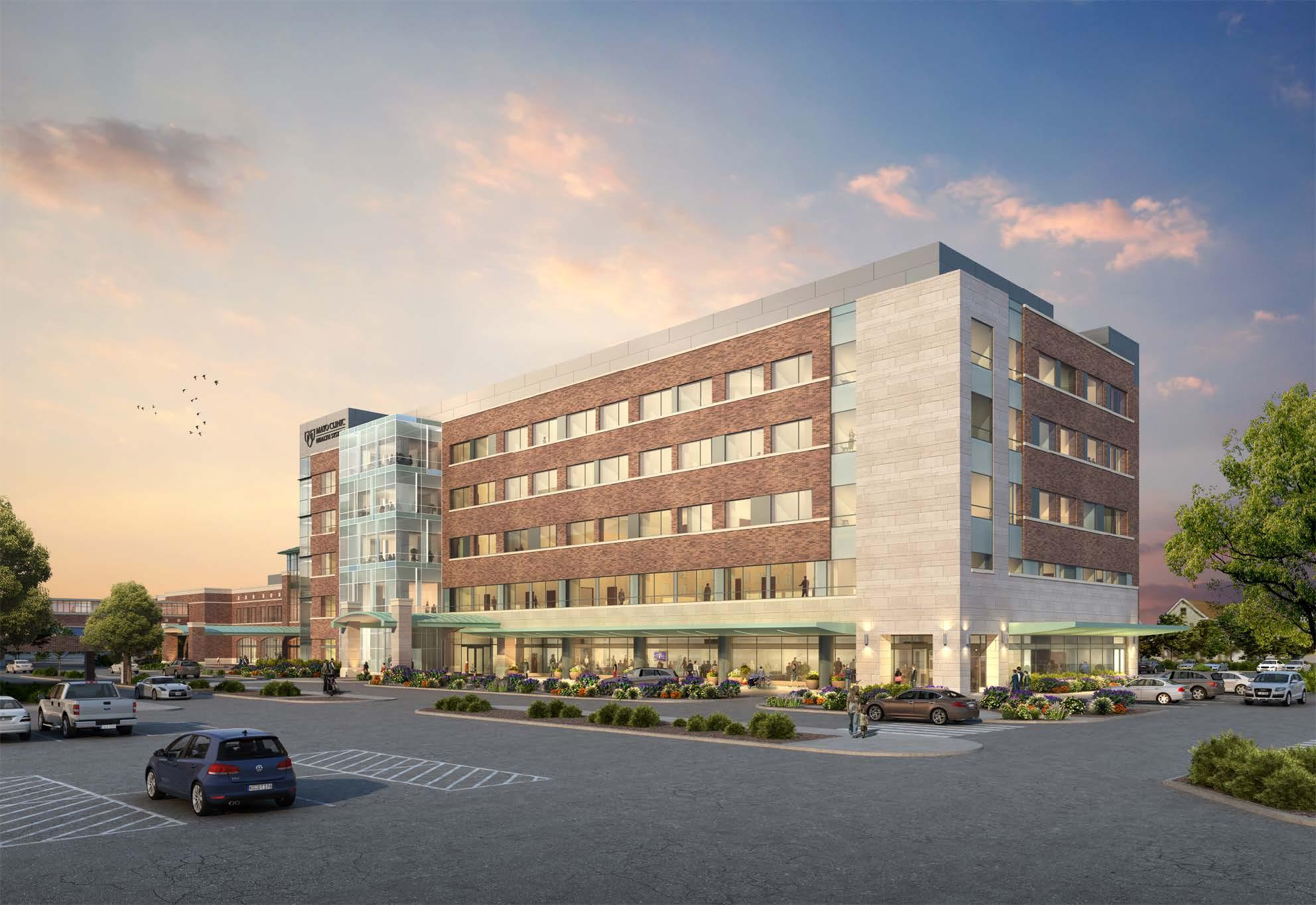 La Crosse, WI | August 2024
Mayo Hospital Expansion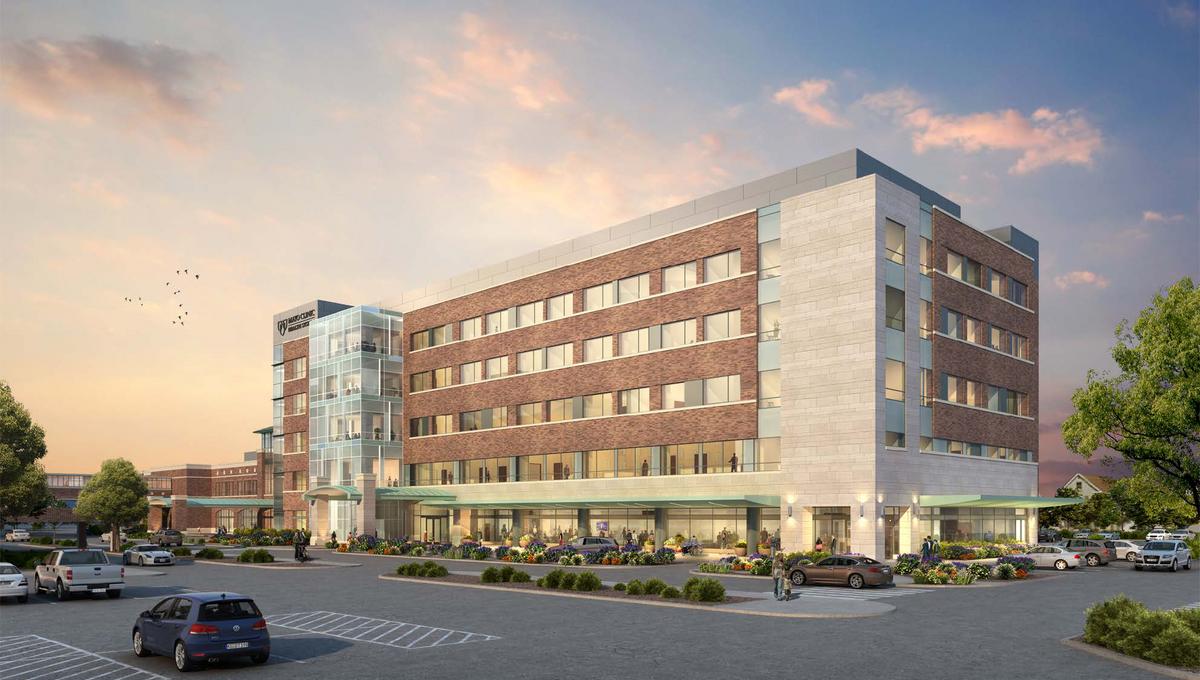 This project is a campus renewal project including construction of a new 273,000 square-foot, 6-story building with a full basement connecting to the existing building. Hunt is providing electrical construction and design-assist services.
PROJECT SUMMARY:
New six-floor, 70 bed hospital
273,000 square feet
Surgical and operating room adjacent to and integrated with the current operating rooms, housing pre- and post-surgery recovery rooms
Endoscopy suites
Cardiac catheterization labs and Interventional Radiology
Medical-surgical units
Flexible ICU and Progressive Care Unit
New Family Birth Center
Helicopter landing pad
Shell space for future growth
The project also includes a three story vertical expansion atop the Emergency Department, Cancer Center, and Specialty Clinic foyer.
SEEING CHALLENGES AS OPPORTUNITIES
With the expansion connecting to an existing hospital, the lay-down area is limited and busy patient traffic is a definite challenge.  By utilizing Baer Manufacturing, we are taking advantage of just in time delivery to limit stockpiles of materials while increasing efficiency.
Maintaining safety- critical systems between the existing hospital and the expansion as floors are turned over and commissioned takes a lot of planning and attention to detail to maintain the integrity of the fire alarm system, voice evacuation, 800 MHz responder, security, infant monitoring system and life safety power.  Together, with ECSI, we are up for the challenge.
Market
Design/Assist
Healthcare
Under Construction
Hunt's Role