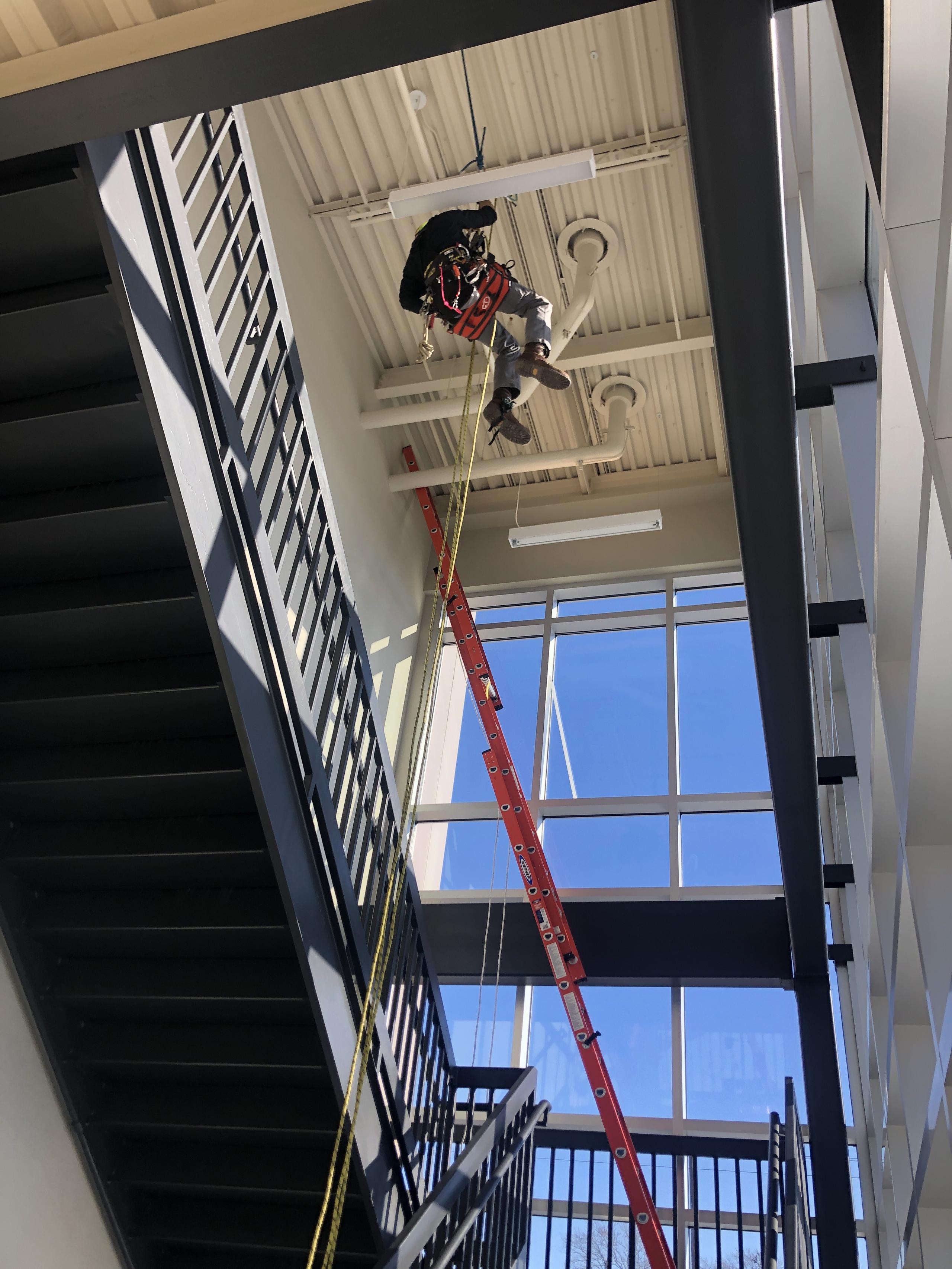 Vadnais Heights, MN | February 2023
Rope Access: TCO LED Driver Replacement in Stairwell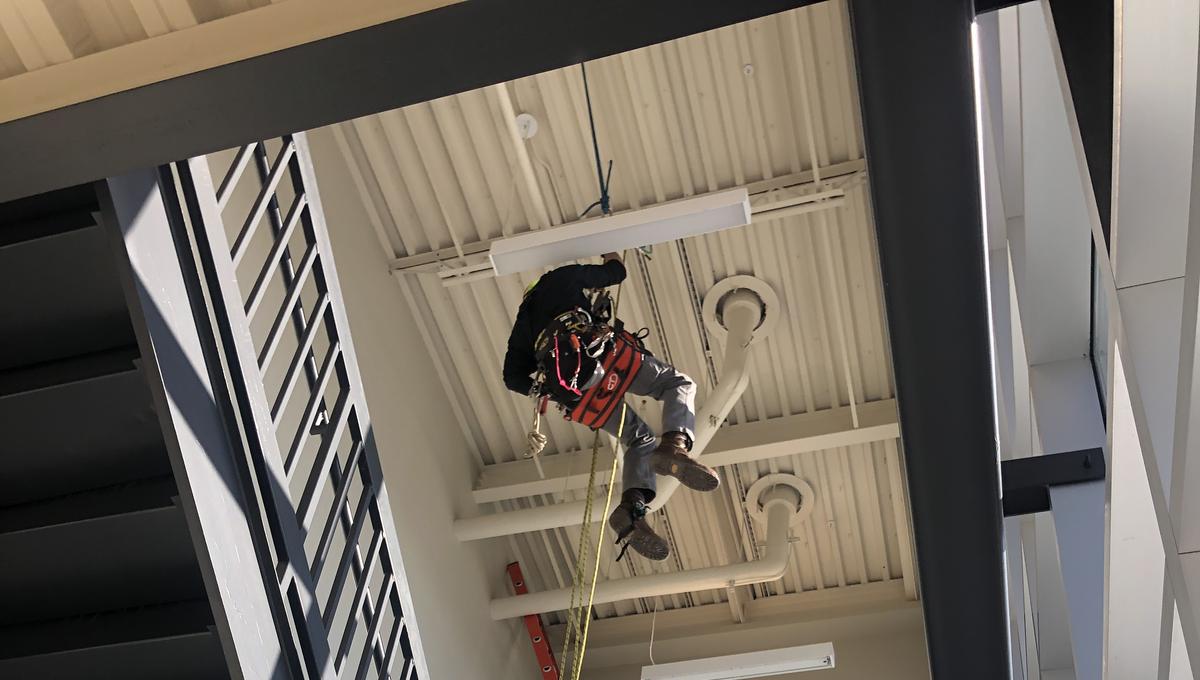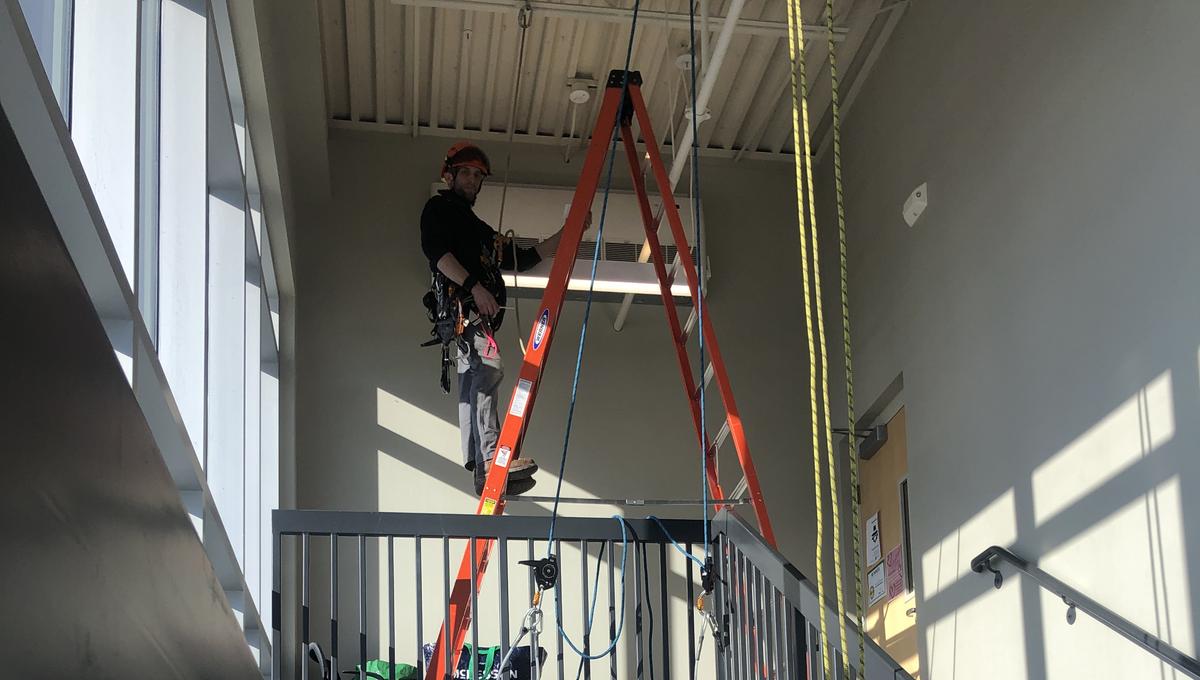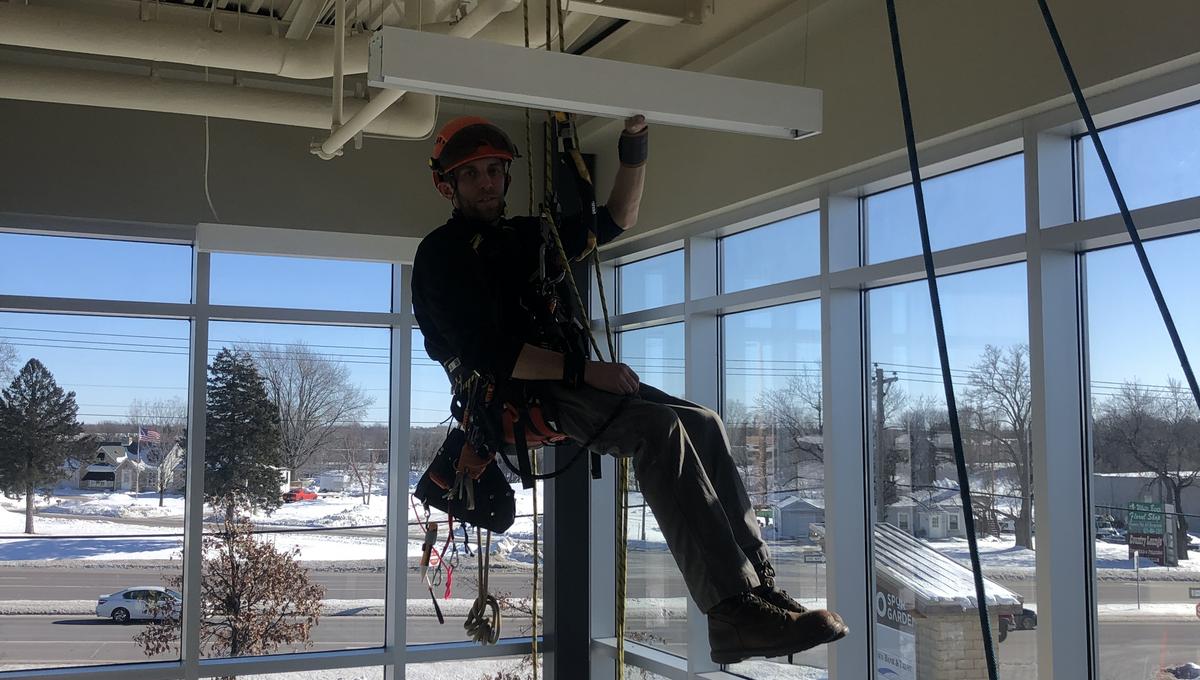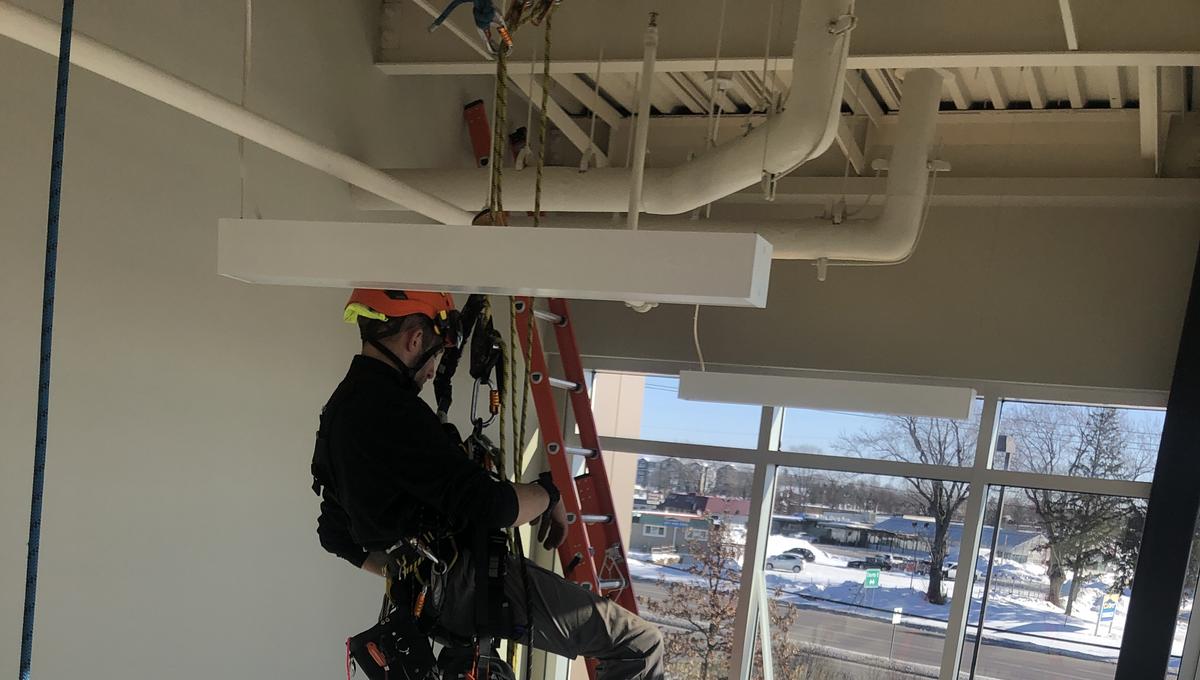 CREATING VIABLE SOLUTIONS
This project involved the need to replace 3 LED drivers in a 30 foot staircase with access and space issues.  Lifts and ladders were not viable solutions which left building scaffolding or rope access to reach the lights in question.  Enter Hunt's Rope Access team.  We're the only contractor in our area to provide rope access services.  Replacing the 3 drivers took 2 electricians just 3 hours and did not involve any rental fees for scaffolding or additional time for setup or tear down.
A CREATIVE  UNIQUE APPROACH
With a limited work area footprint and a combination of height and obstacles that restricted the use of traditional access methods - we were able to rapidly access and complete the work in a safe an efficient manner.  This resulted in less disruption for the customer.
This method of access showed our customer alternatives to more traditional access methods.  It's another tool in our bag of tricks and one more way that we can be:
THE MOST REPUTABLE AND SOUGHT-AFTER PARTNER IN THE INDUSTRY.