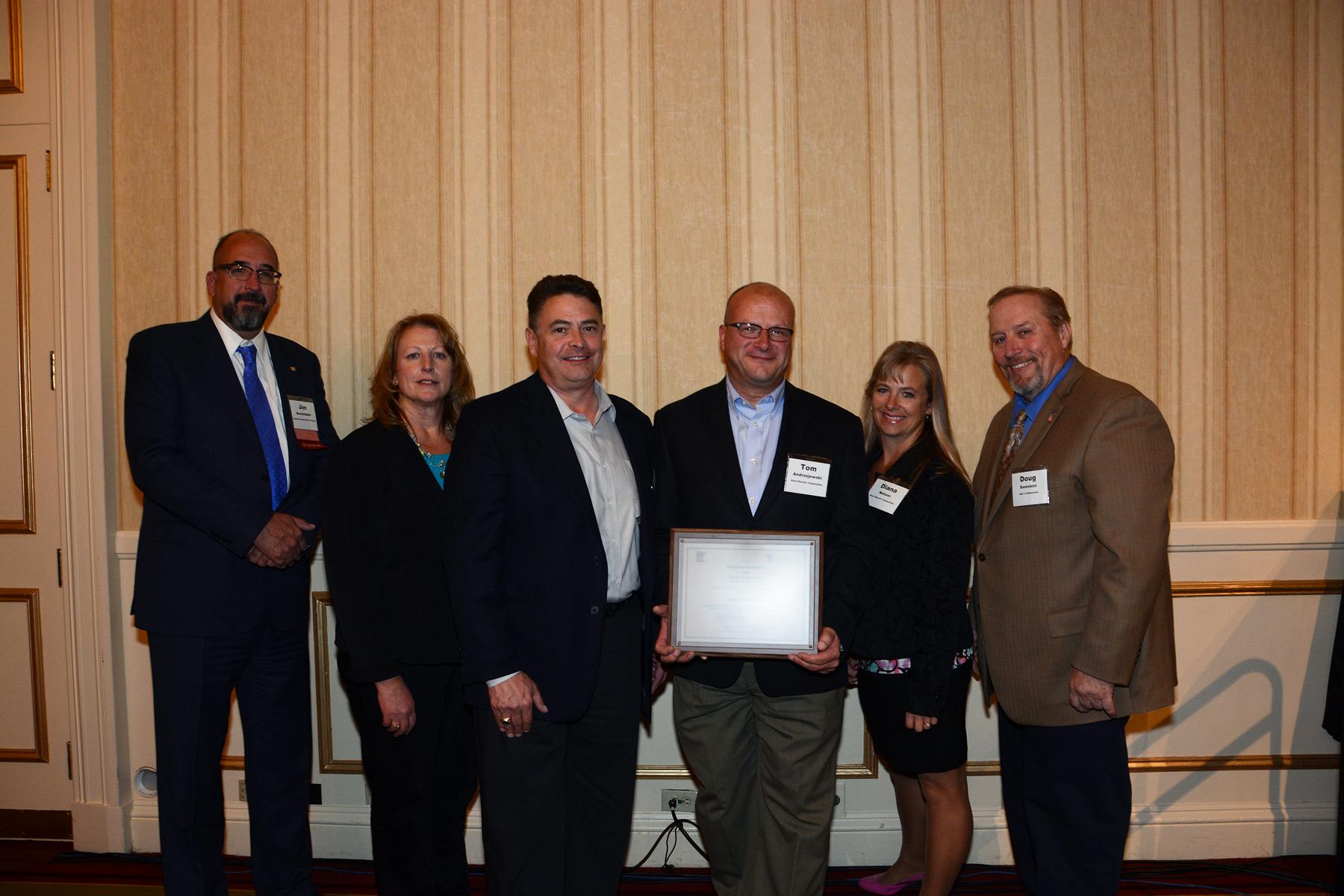 Wednesday, November 18, 2015
Hunt/ECSI Awarded Level 2 Contractor Status
Hunt Electric and ECSI are excited to announce that once again, we have both been awarded Level 2 CONTRACTOR status in the newly reconfigured Minnesota CHASE Program.
This is the highest level achieved as a CONTRACTOR and with this, both companies have also qualified to apply for Level 3 JOBSITES. This is the peak level, for applicants striving to be an industry leader with a very comprehensive safety and health program. To put it in perspective, there are currently only 26 Level 2 contractors in Minnesota, and only 15 of them qualify for Level 3 jobsite participation. One of the specific goals of the CHASE program is to promote open lines of communication between MNOSHA and construction industry, in pursuit of safety. Pictured third from left is Mike Hanson, President of Hunt Electric, then Tom Andrzejewski, Safety Director, second from right is Diana Nelson, a Hunt Safety Representative receiving our award.
Learn more about our Safety Program here.