Under Construction, Hotel/Residential, Design/Build
Hotel addition to Mall of America including 332 guest rooms, ball room, meeting rooms, prefunction areas, main reception room, and registration areas. The guest amenities include a swimming pool with whirlpool spa, restaurant, valet parking and business center. We are responsible for all electrical systems including emergency generator system, fire alarm, security, voice/data and audio/visual. The hotel will fly the JW Marriot brand, a first for the Twin City area.
find out more
Hunt Electric is a national design build electrical contracting firm grounded in the simple, powerful concept of performing efficient, quality work. Our loyalty is to our clients and our communities in more than 40 states.
Your Go-To Design Build Electrical Contractor
Hunt Electric has positioned itself as an industry leader providing the most innovative, high quality and cost-effective electrical design build solutions. Our commitment to cost saving techniques, stringent safety practices, accuracy in estimating and the implementation of new technologies makes us a unique and powerful electrical contracting company. Our vast pool of experience, resources and affiliations puts your project in the most capable hands in the industry.
find out more
U of M Ambulatory Care Center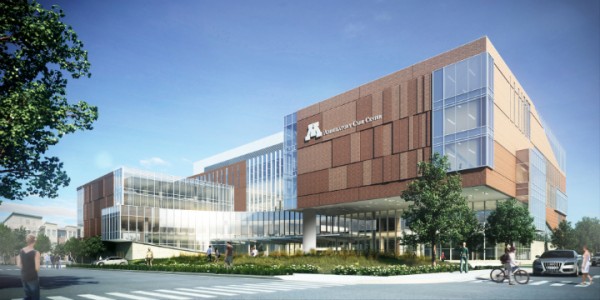 After nearly six years of diligent work by several people, the U of M Ambulatory Care Center project is finally a reality for Hunt Electric! This project with McGough Construction will offer the latest in outpatient healthcare for the U of M Physicians and Fairview. Surgery floor, Imaging and Cancer treatment are just a few of the many services that will be available for those in need of leading edge healthcare. Completion is slated for December of 2015.
Newsroom
Wednesday, April 16, 2014
Thursday, December 19, 2013
Tuesday, December 17, 2013