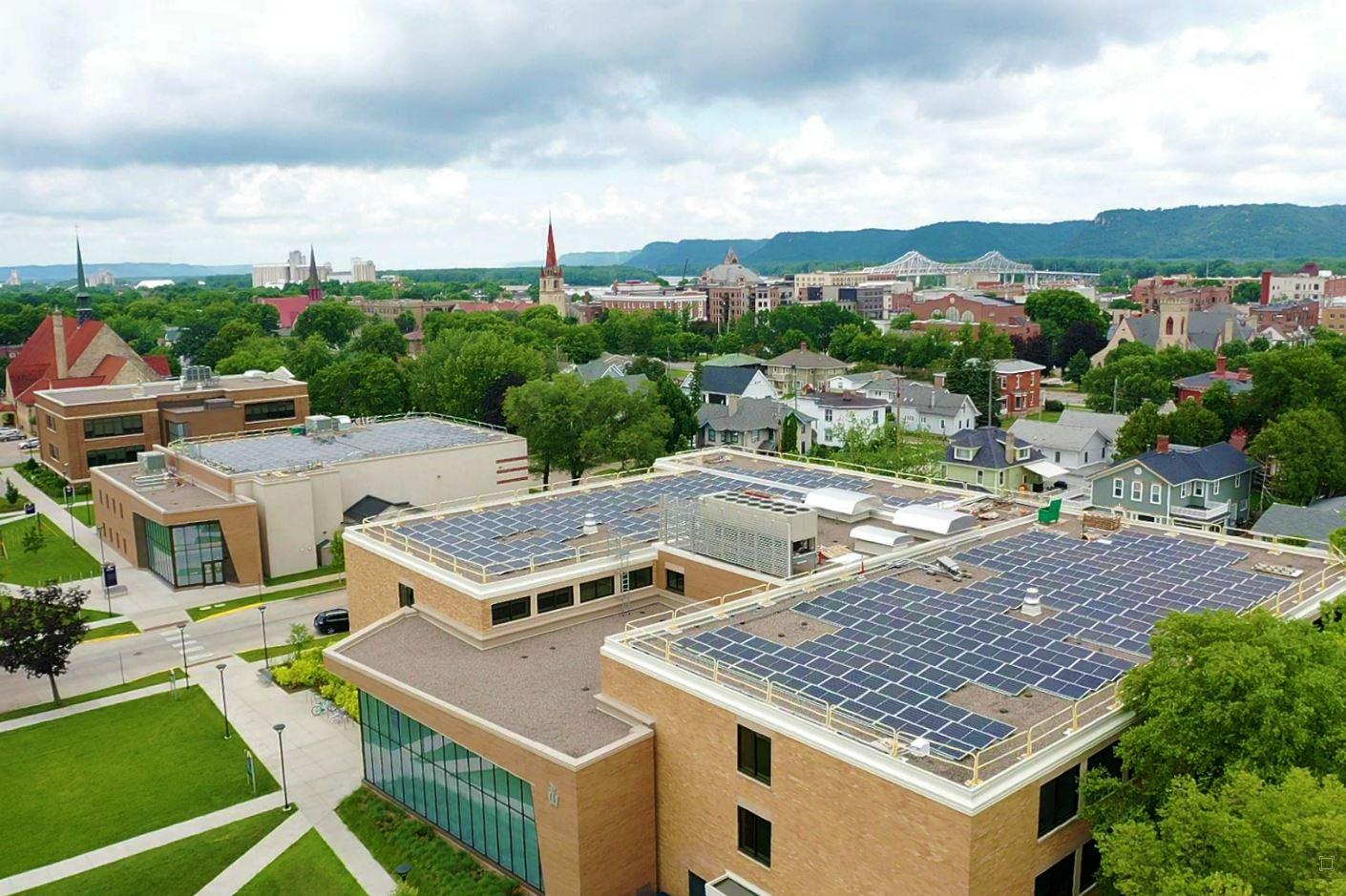 Winona, MN | April 2023
Winona State Solar: Photovoltaic and Electrical Vehicle Charging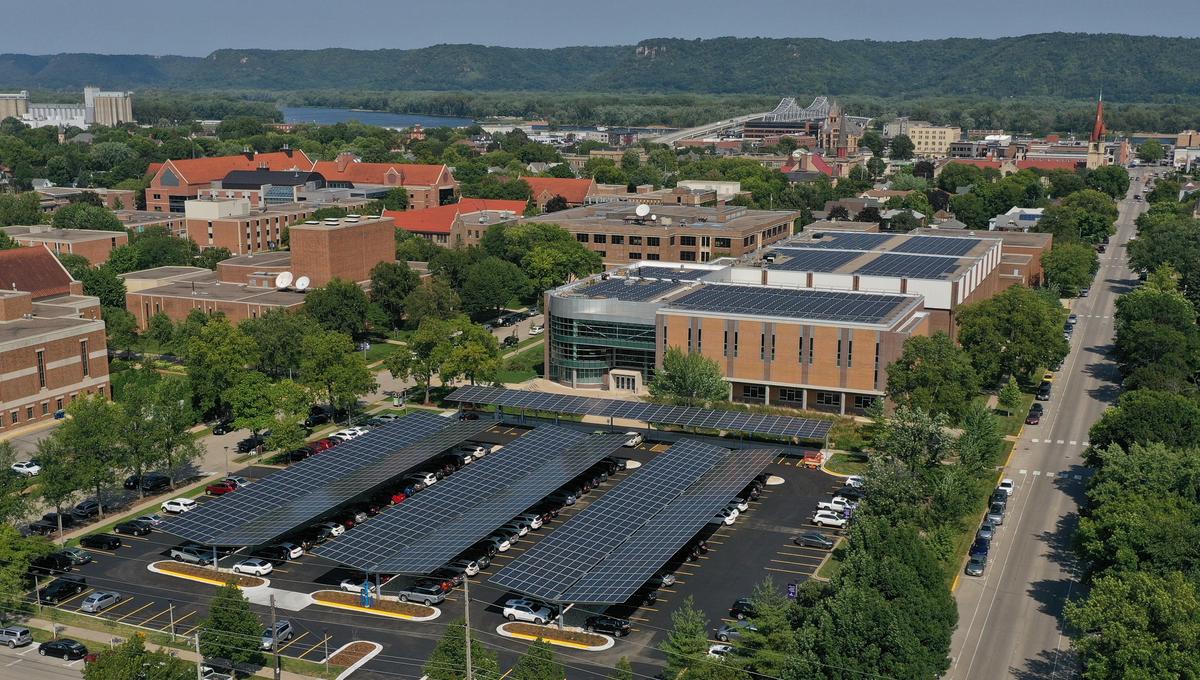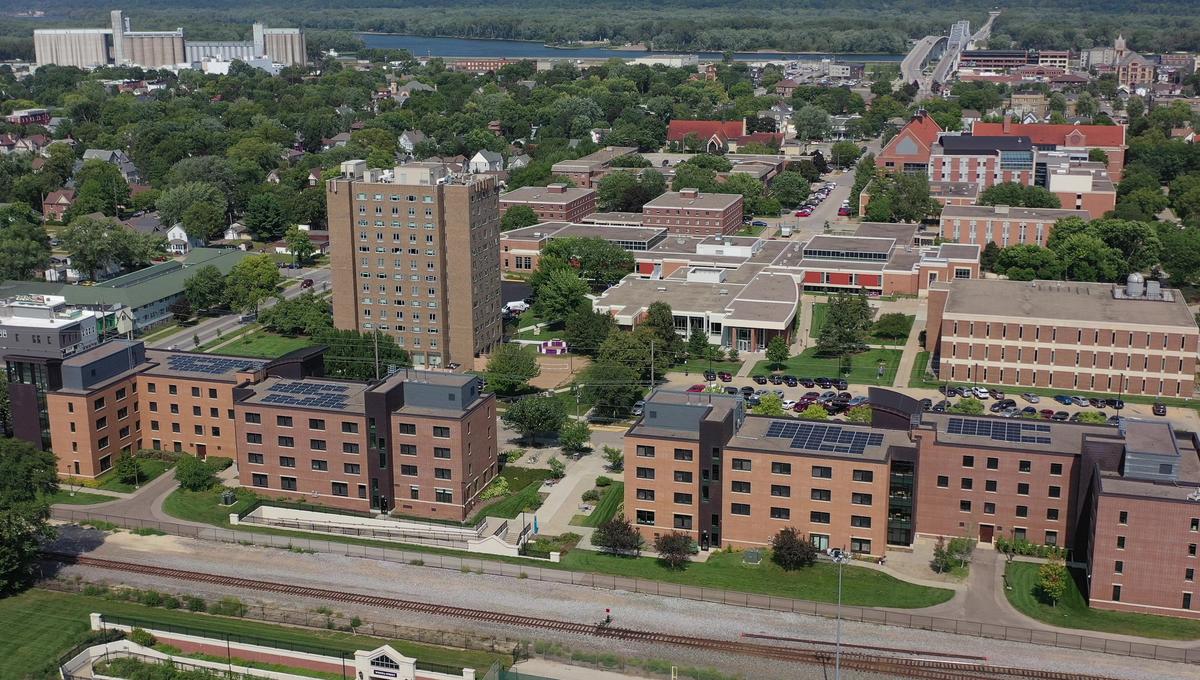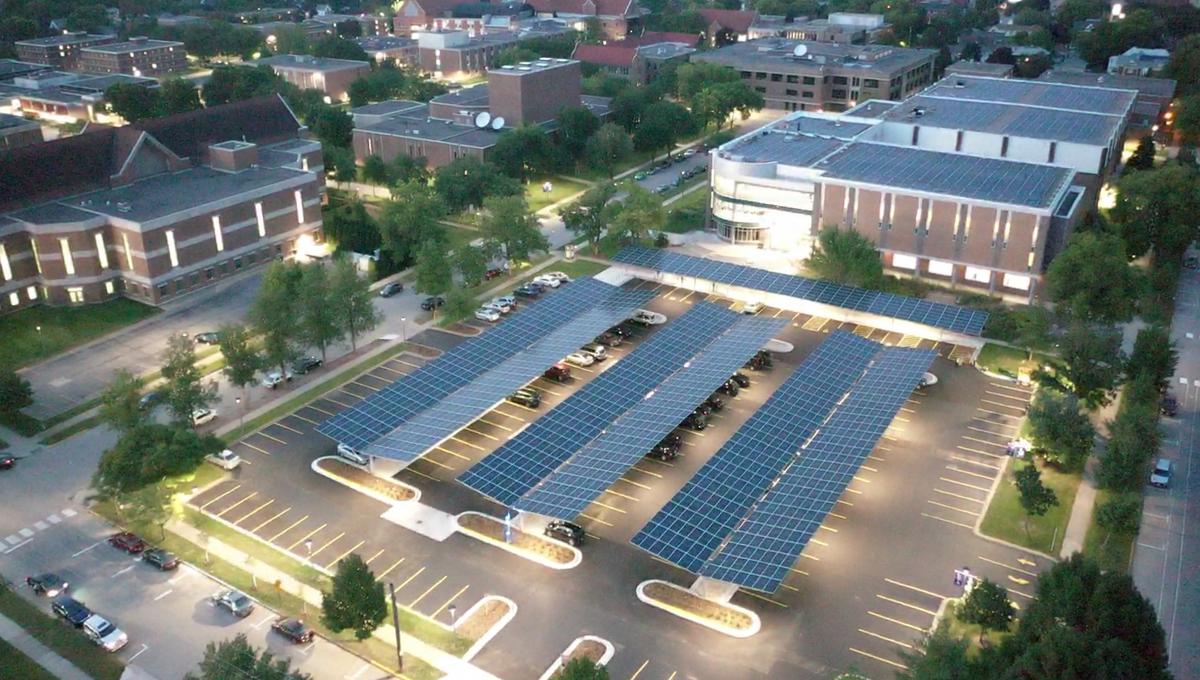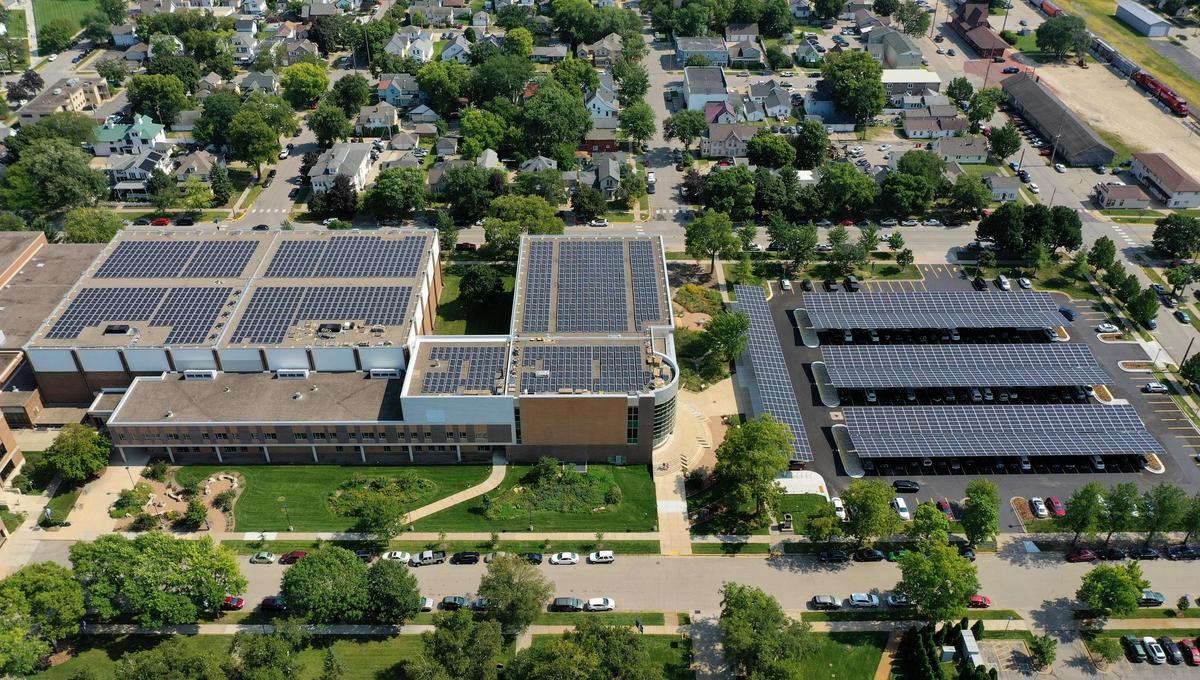 WHEN RENEWABLE AESTHETICS MATTER
Winona State University implemented a $12 million campus-wide energy savings and sustainability project called Leading Energy Savings and Sustainability (LESS). The project uses the Guaranteed Energy Savings Program to implement 10 energy savings areas of impact that will save $26 million over its lifespan. This will reduce WSU's environmental impact, improves education experience, increases comfort and aesthetics, makes significant building efficiency improvements, and addresses deferred maintenance. 
WHEN THE CUSTOMER SHOUTS FROM THE (SOLAR) ROOFTOP
This was the first project we have completed with the developer, McKinstry.  So, naturally, we asked them for feedback.  What they had to say:
"We chose Hunt because you are an industry leader in renewables, you are a solution based team with professional and prompt problem solving.
"Hunt wants what's best for the entire team and you are integral in helping the team form a solution for grounding transformer design."
"Hunt has been shoulder to shoulder with us throughout the WSU project from development through construction."