St. Paul, MN | January 2024
Schoenecker Center for STEAM Education: University of St. Thomas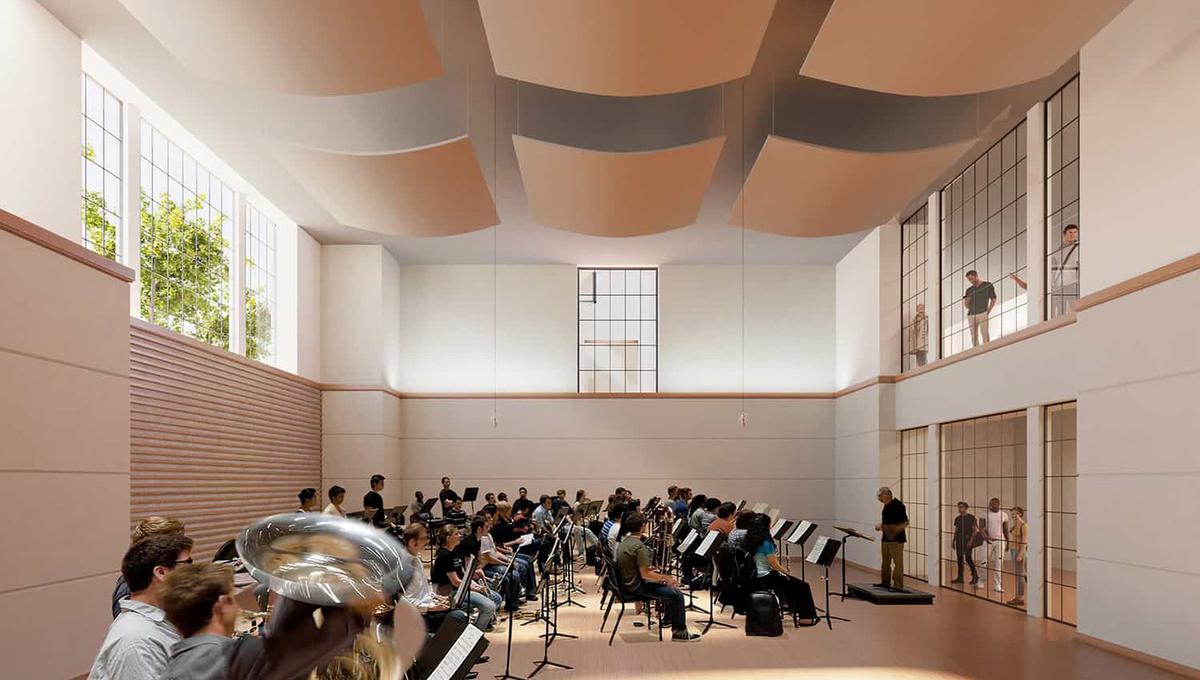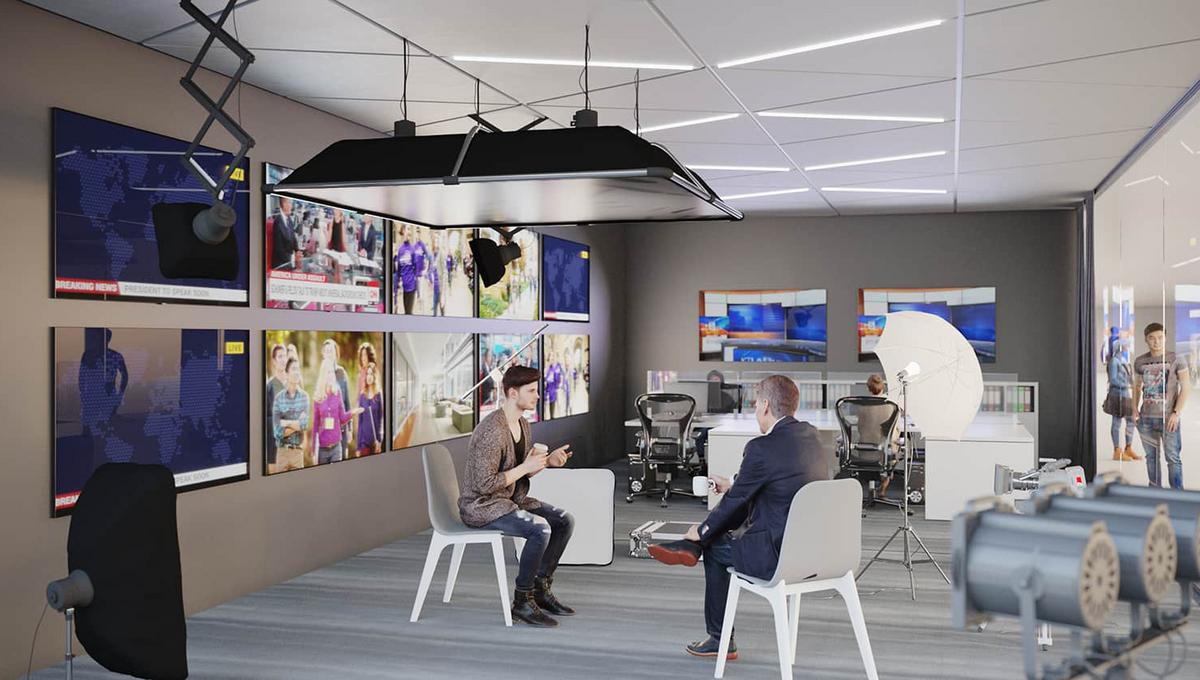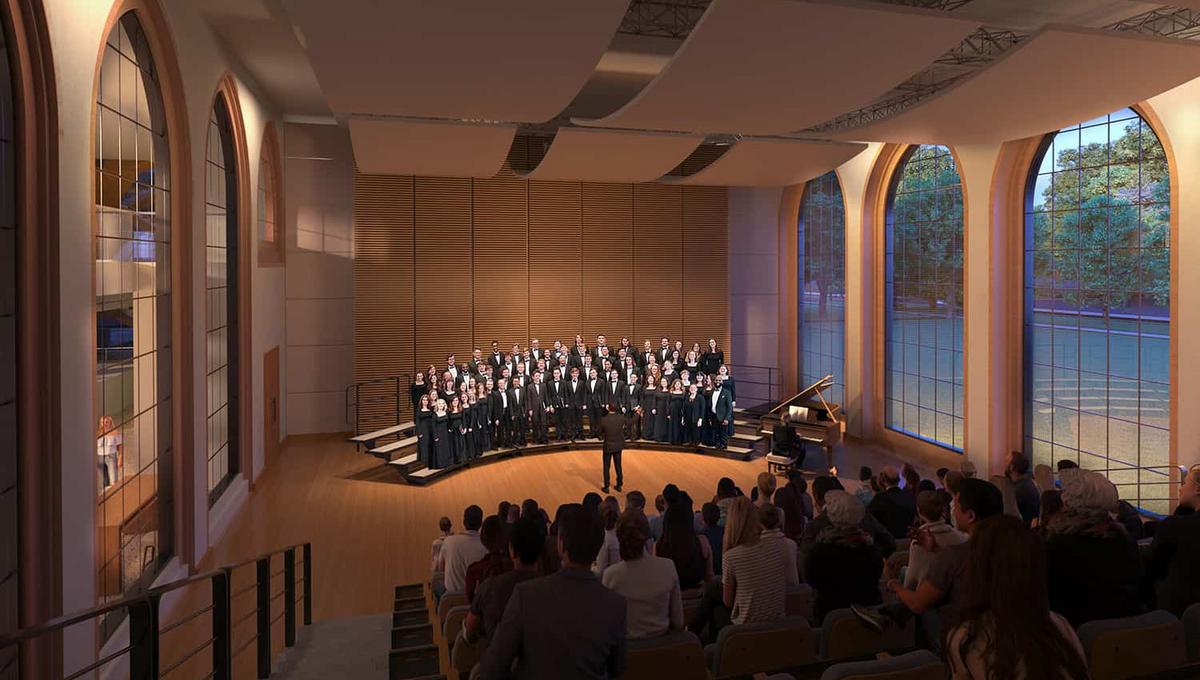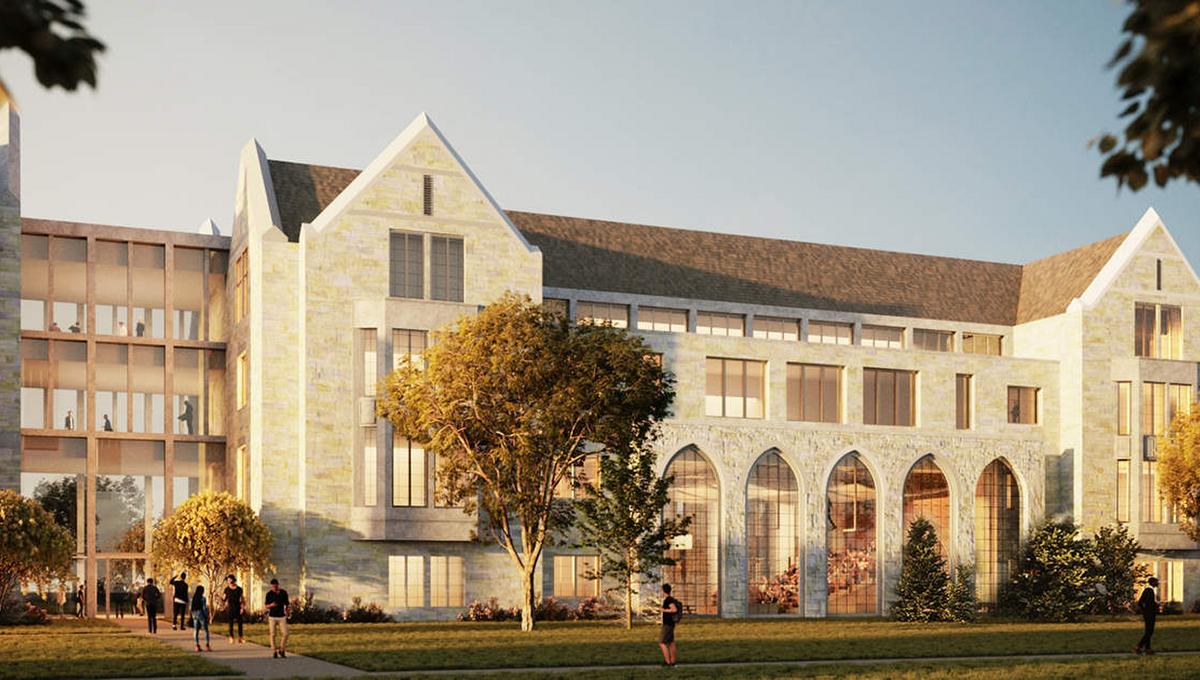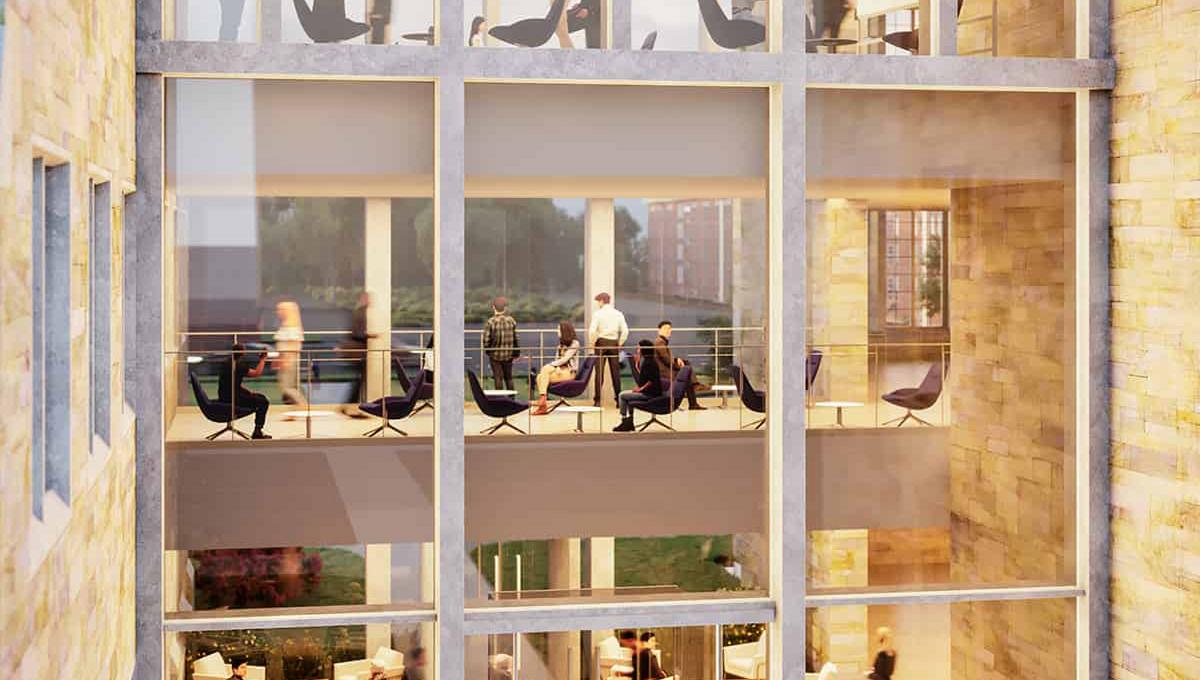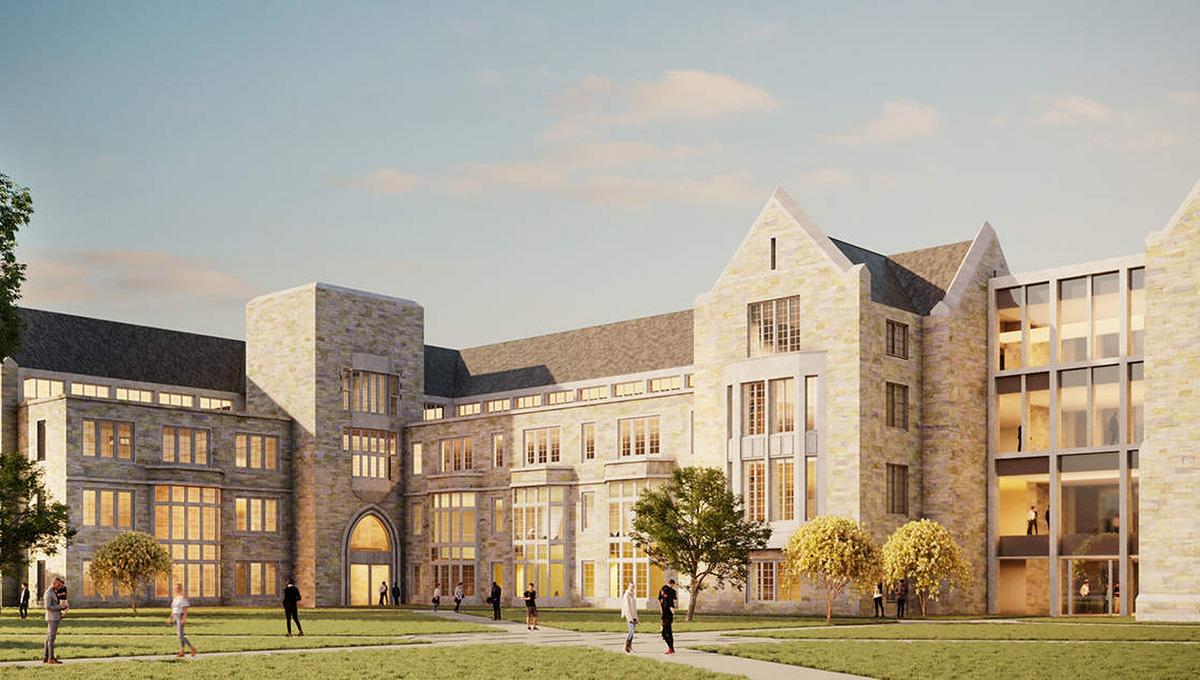 COMBINING SCIENCE, TECHNOLOGY, ENGINEERING, ARTS, AND MUSIC:  FULL STEAM AHEAD
The project is a new 130,000-square-foot, 5-level collaborative center at the University of St. Thomas which will bring different disciplines together under one roof. The first floor features a large atrium, art gallery, cafeteria and two-story chorale performance space that could seat 150 people. Other first-floor features include a two-story engineering bay with a 20-foot crane for testing structural elements in a lab setting. The lower level includes a music rehearsal space that could accommodate an 80-piece orchestra. The emerging media program occupies a big part of the second floor, with a newsroom and studios, including one for podcasting.
Robotics and more lab space occupy the third floor, and the fourth floor will have soft ware engineering labs for physics, biology and chemistry.
DESIGN-BUILD: ENGINEERING THE FUTURE
Our electrical engineering team, working alongside our ACP, VDC, and prefabrication teams worked closely with the design team to complete the design documents to LEED Gold standards, with the plan to obtain LEED Gold
Certification.
CENTRAL UTILITY PLANT
The STEAM building also includes a central utility plant. The intent is for the buildings nearby to use a hot water heating system instead of the low-pressure steam system currently used in other campus buildings.
Photo Rendering Credit:  BWBR 
Market
Under Construction
Design/Build
Educational
Hunt's Role