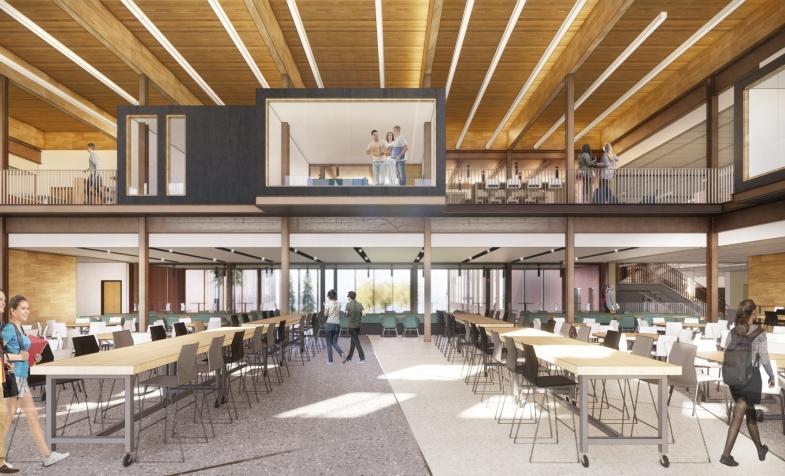 Virginia, MN | April 2023
Rock Ridge High School: Technology Systems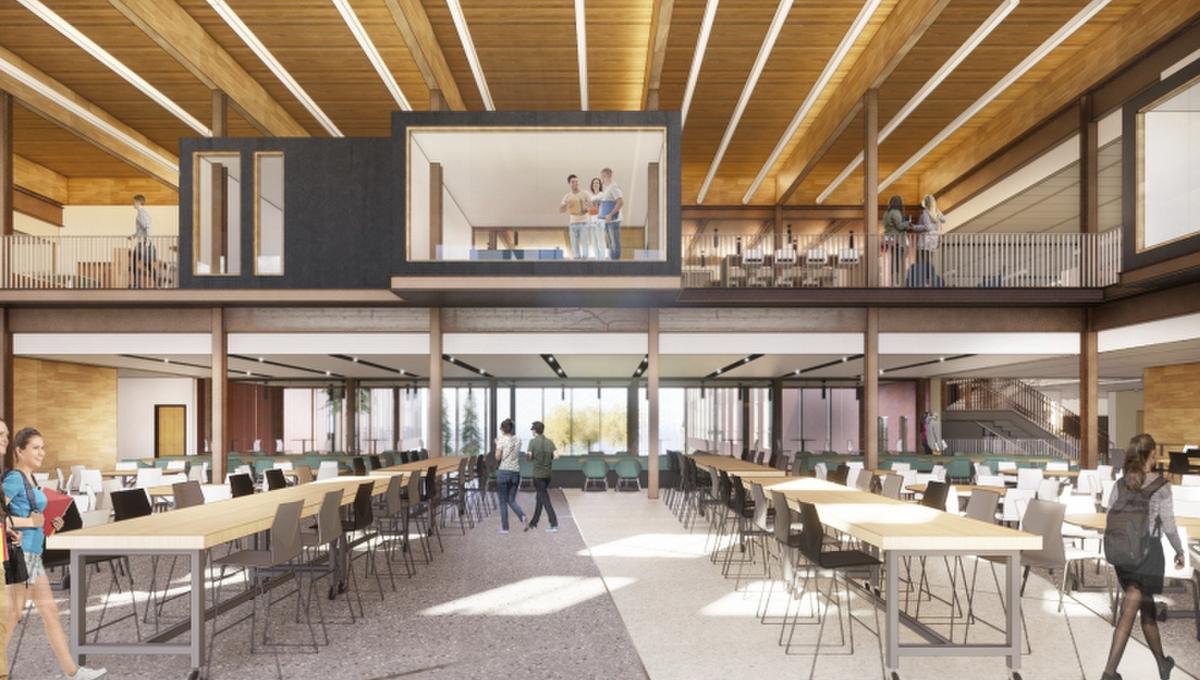 COMPETING SCHOOL DISTRICTS
This project brought together two competing school districts (Virginia and Eveleth, MN) with a state-of-the-art facility to better serve the next generation. The new joint high school features next-level classrooms, labs, and athletic facilities.  Our in-house low voltage company ARS, in Duluth, MN - installed the technology systems.
MATERIAL SHORTAGES
Due to material shortages and long lead times, this project has presented significant challenges. Two years prior to completion, we ordered and stored as much of the material as possible: both to ensure we had the equipment we needed as well as to avoid any cost increases to stay on budget.
TECHNOLOGY SYSTEMS INSTALLED BY ARS
Communications Cabling System

All Audio-Visual Systems

Paging

Clocks

Access Control

Video Surveillance

Intrusion Detection

Fire Alarm
PROJECT STATS:
Installed 50+ Miles Of Data Cabling
Secured More Than 300+ Doors
Installed 220+ Surveillance Cameras
Installed 170+ Displays 
LESSONS LEARNED
This project highlighted the skill and leadership abilities of our foreman. It also highlighted and re-affirmed how we can better support the crew on a similar sized job in the future.
This also gave us some great experience and growth on the AV systems throughout the building which will set us up for the next school we have slated for completion in 2023 for the same end user/district.