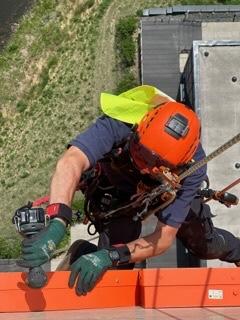 Eden Prairie, MN | July 2023
Rope Access: The Letter "P"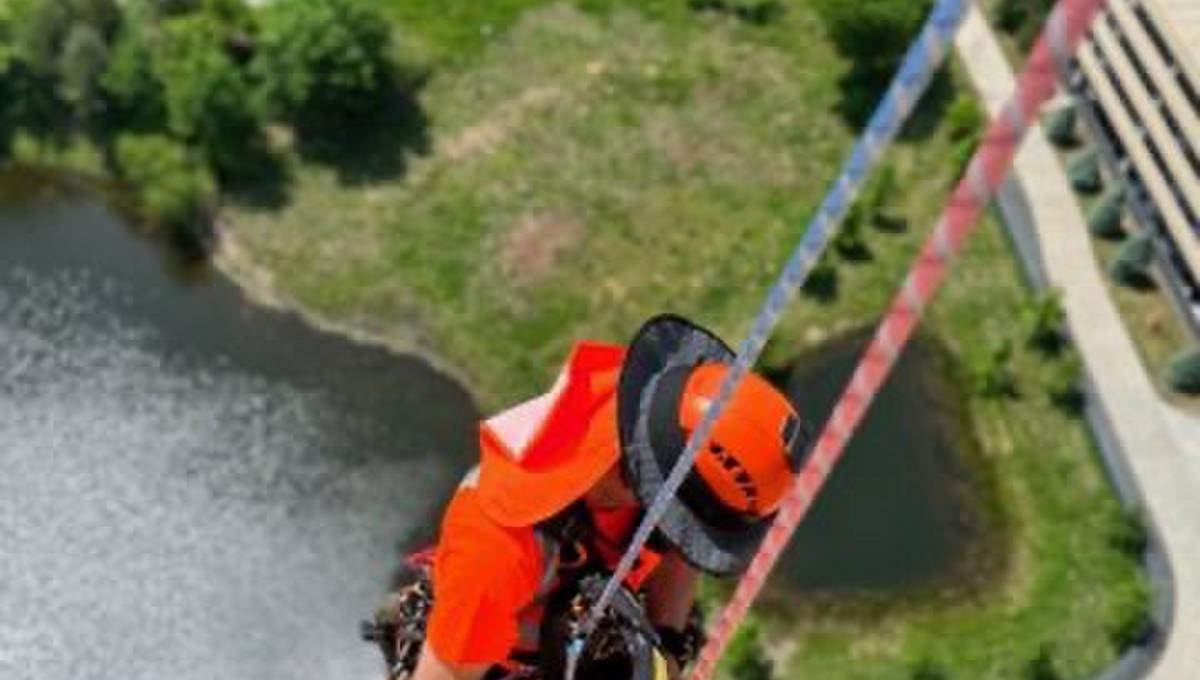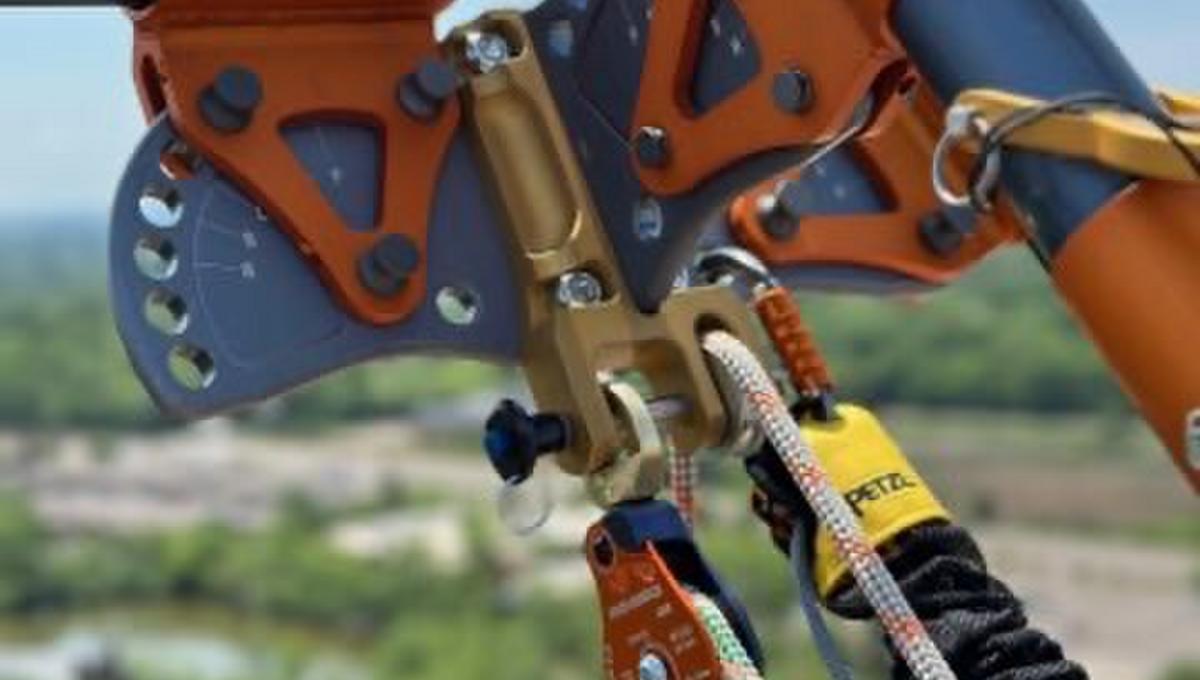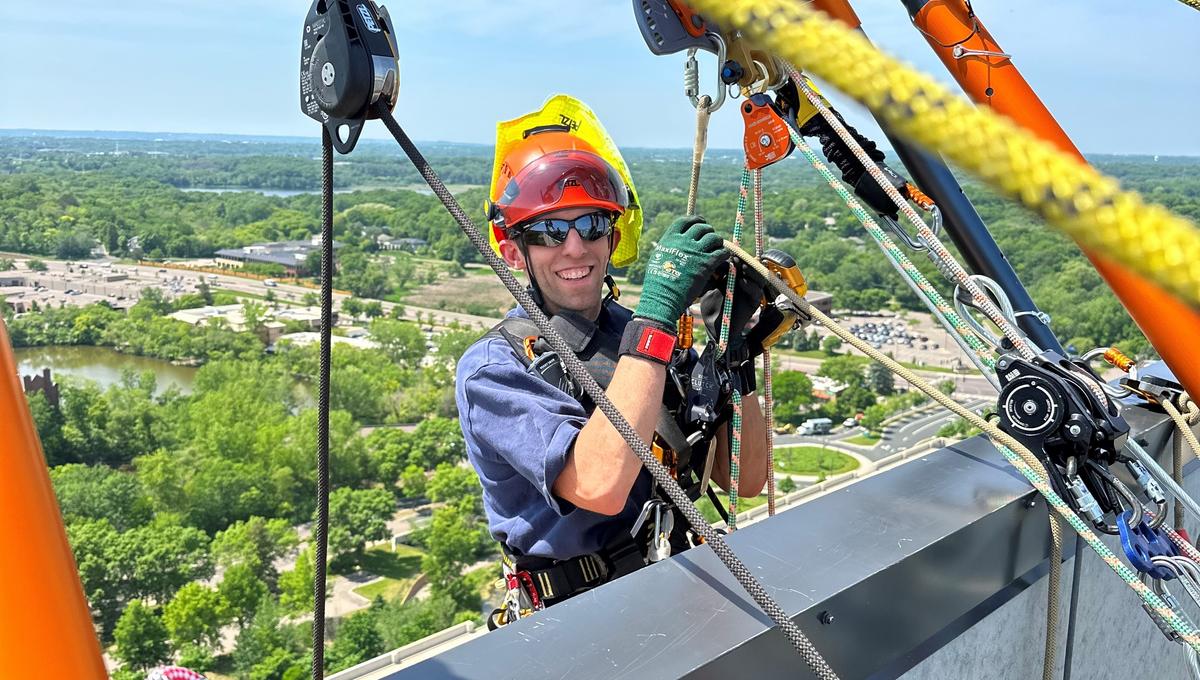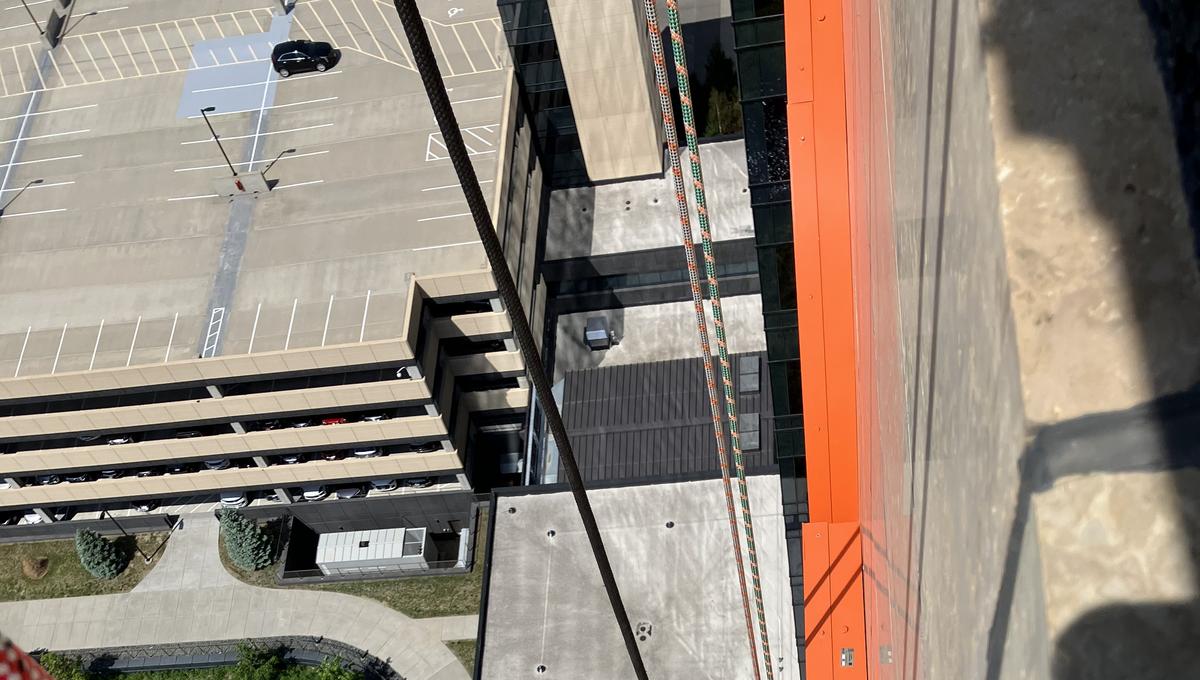 Picture this - 200 feet up in the air, a handful of LED modules fail in a newly installed 8 foot tall logo sign.  No sweat, Hunt Electric's rope access team has you covered.
There were three key reasons why rope access was the utilized for this project:  footprint, timeline, and mostly cost.  By using rope access, we were able to mobilize to make repairs and be cleaned up in one 10-hour day with additional time off-site to pull equipment and prepare for the job.  The end user had a short disruption of one working day and a six hour disruption of the sidewalk area.  A swing stage alternative would have been a three day disruption and would have visual impact on the site.
ALWAYS UP FOR THE CHALLENGE...LITERALLY.
This project was especially challenging.  Why?
The 18' height of the screen needing ladders to access the top of the wall
Designing and rigging a system to allow us to work without applying pressure to the face of the letter
Changes in weather throughout the day
The solutions we utilized were a twin headed quad-pod to position us away from the building facade and provide an anchor point to raise and lower components of the letter. We were able to bring all small frame pieces back to the roof and suspend the 5' x 8' polycarbonate "P" close to us and protect it from the gusts of wind that were not predicted for that day.
Due to the size of the letter we had two technicians on rope with a third assisting from the roof.
Rope access is a unique way to access things / areas in a more efficient and cost effective manner than swing stage, scaffolding, and sometime lifts. In addition, rope access boasts the highest industry safety record due to its redundant systems and required safety training.