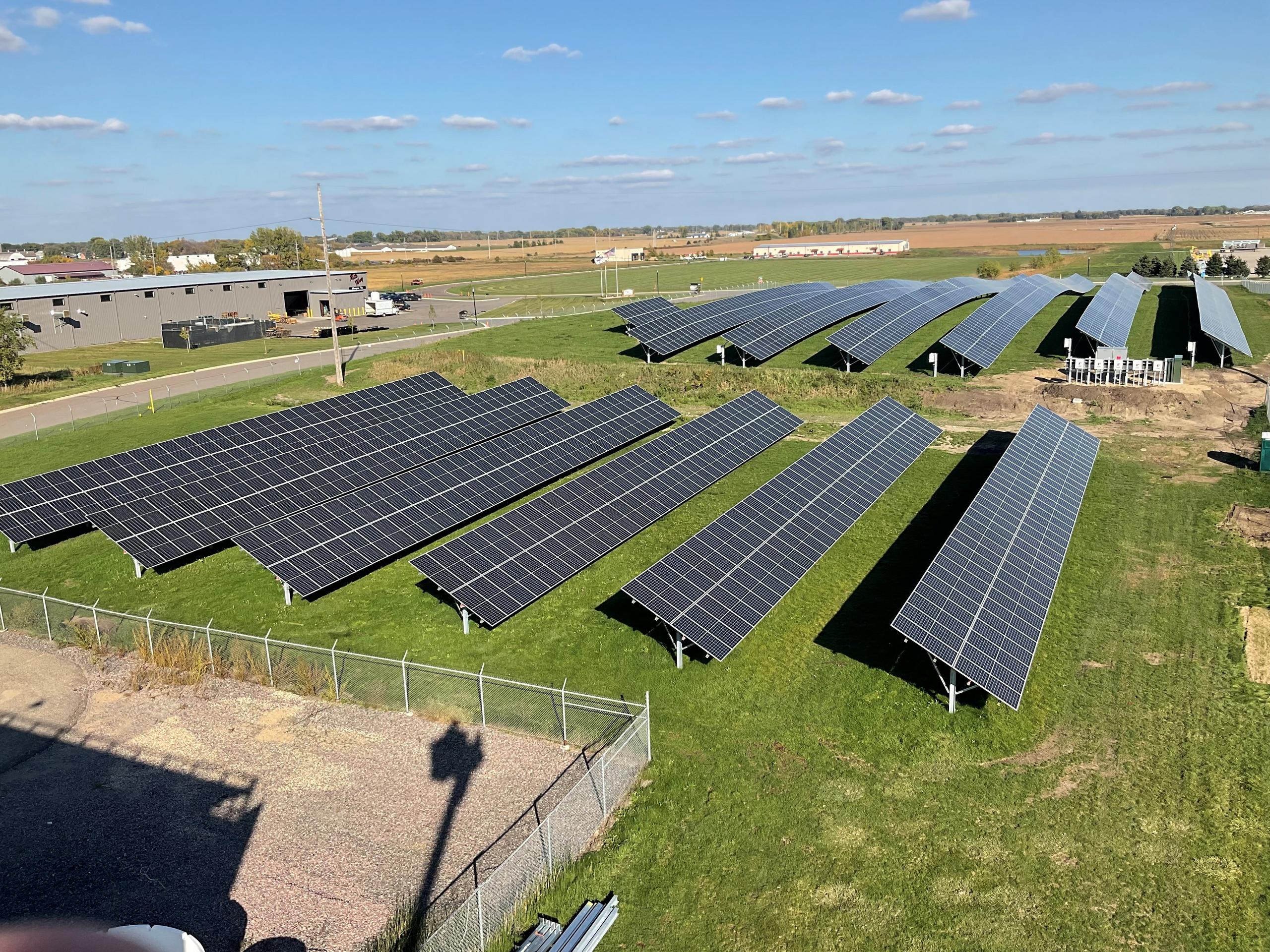 Hutchinson, MN | November 2021
Hutchinson Utilities Commission Solar Array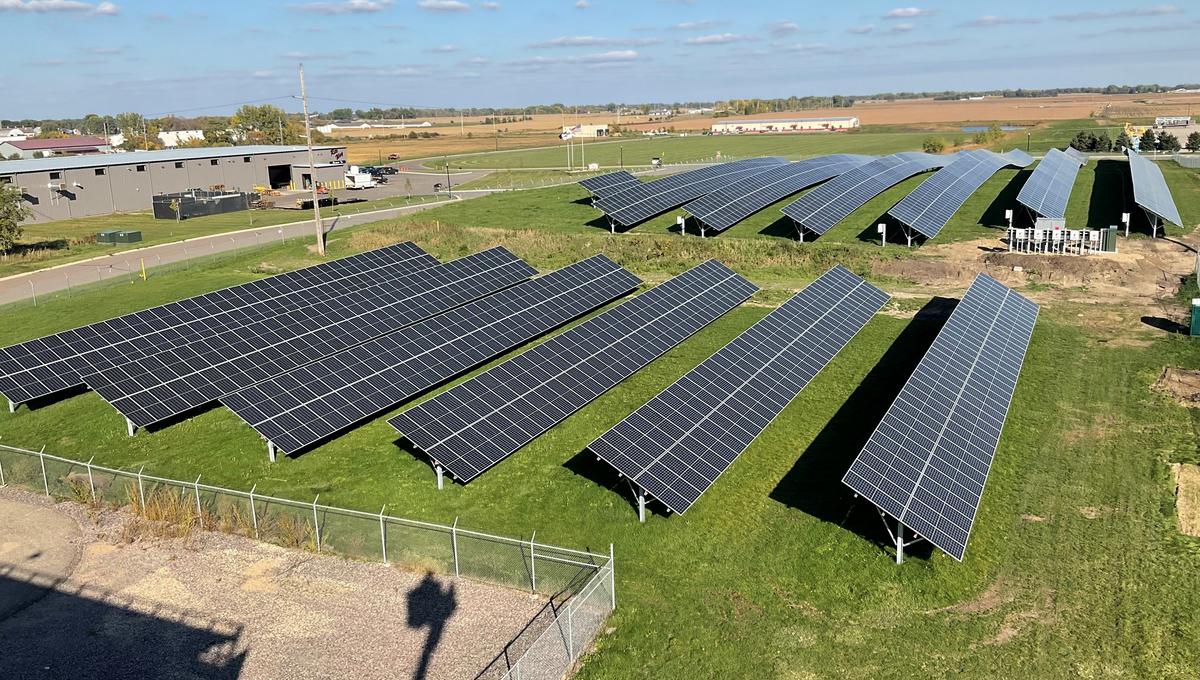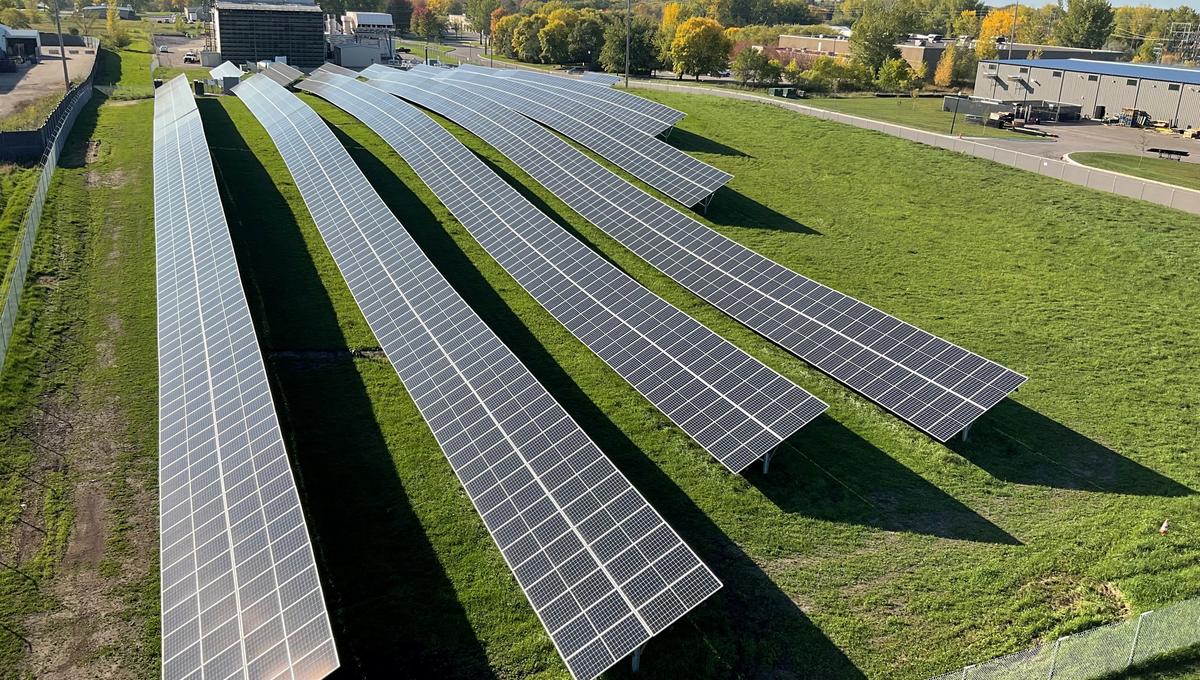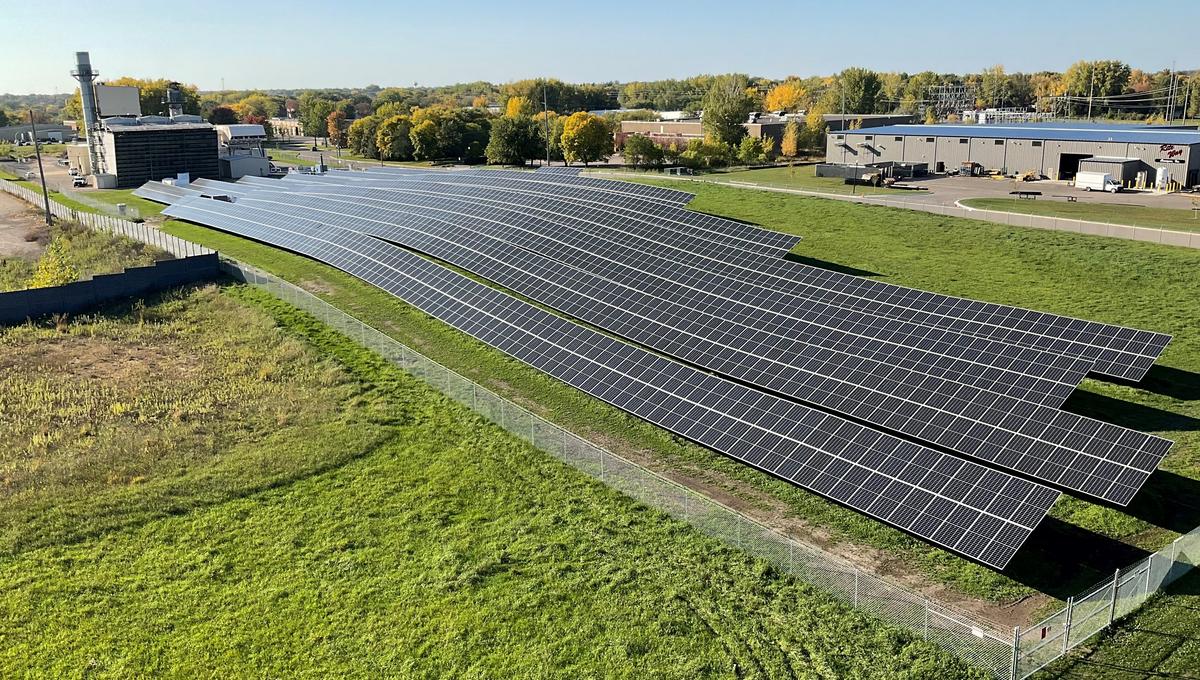 LET THE SUN SHINE
In partnership with the City of Hutchinson and the Hutchinson Utilities Commission (HUC),  Hunt and Ziegler Renewable Energy Services created an approximately 80,000 square foot solar array which was put into service November 2021. The project was 625 KW AC, which is a uniquely large solar array for a municipal utility.
As Hunt Electric's second solar project with the HUC,  we maintained a solid working relationship through our involvement in the entire project and produced superior results.  HUC will be adding more solar to their network in the future, and you can bet we plan to be there.
PROJECT CHALLENGES
In addition to the usual challenges presented by Minnesota weather, this project was further complicated by the terrain as well as delays in material delivery.   The most significant challenge though, was designing around a high-pressure gas line.  True to our core values, our team dug their heels in to FIND A WAY to meet these challenges through adaptability and the willingness to work outside of regular hours.