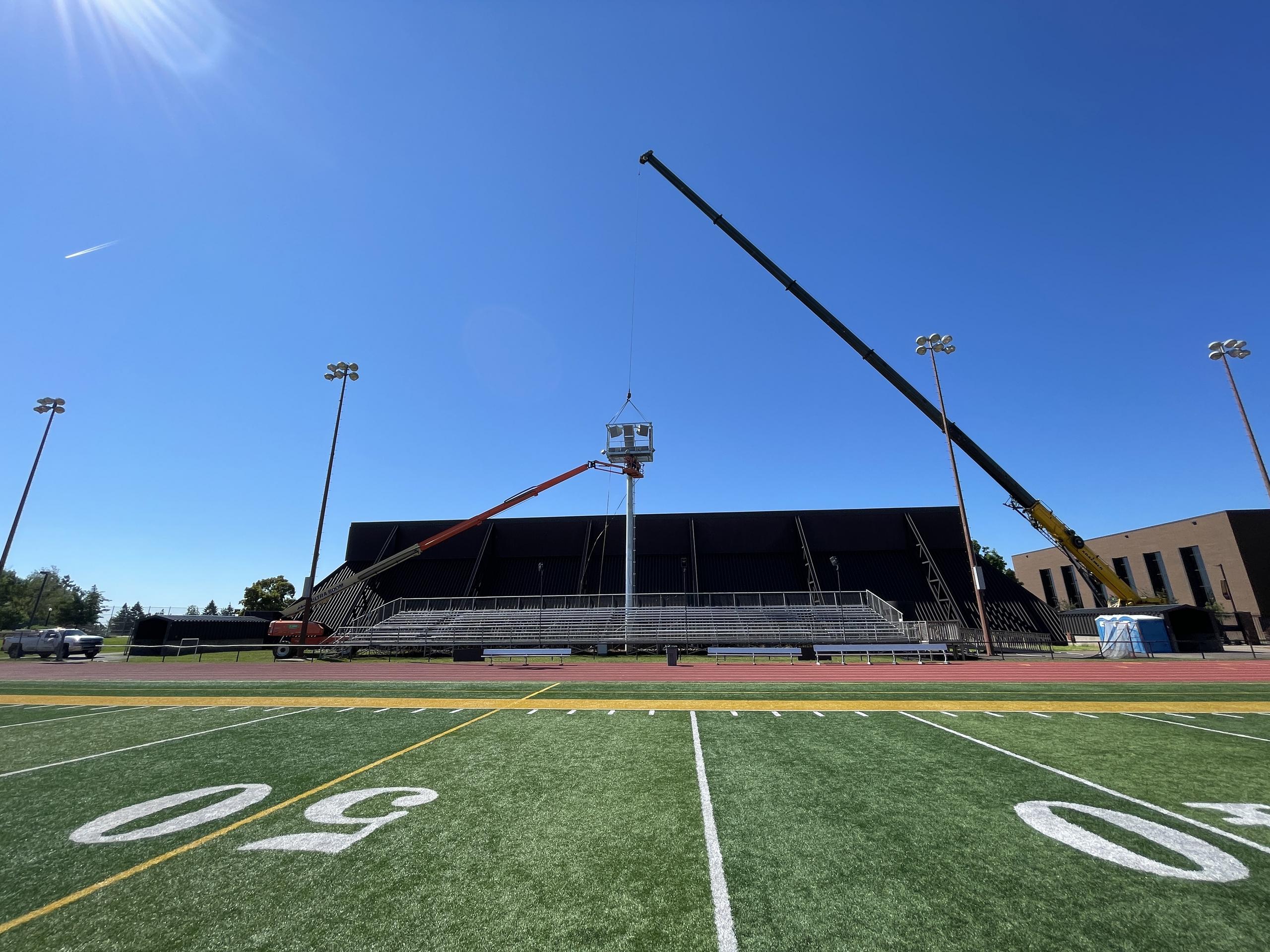 Duluth, MN | April 2023
UMD: Griggs Field PA Replacement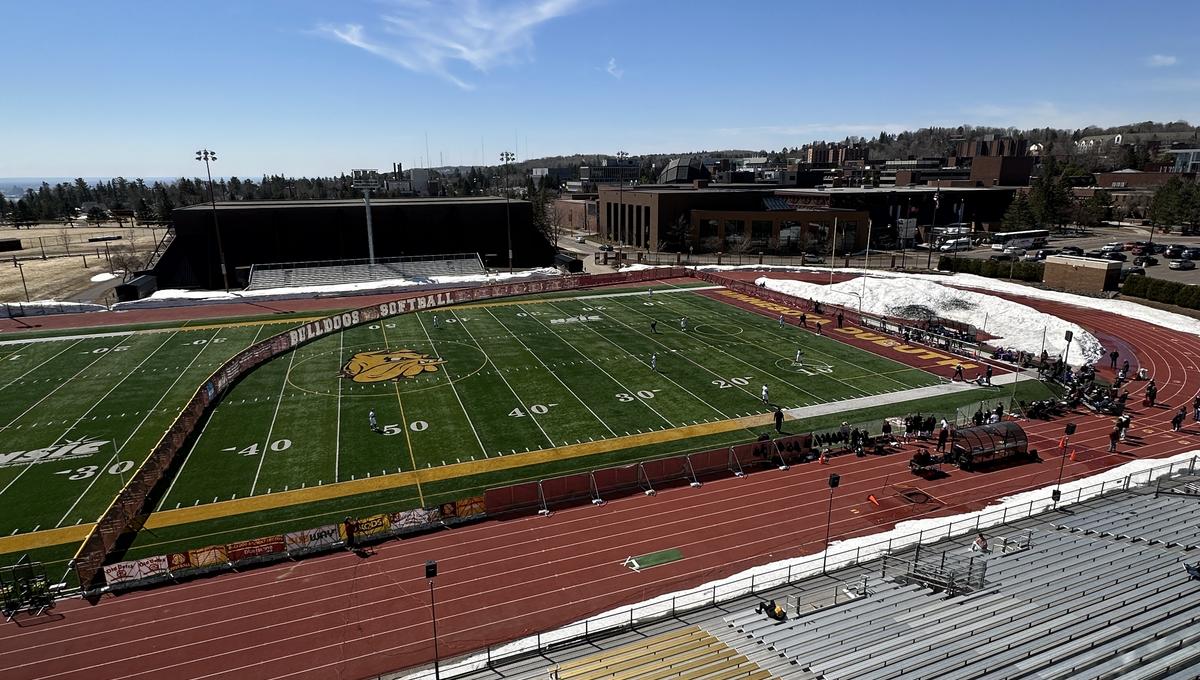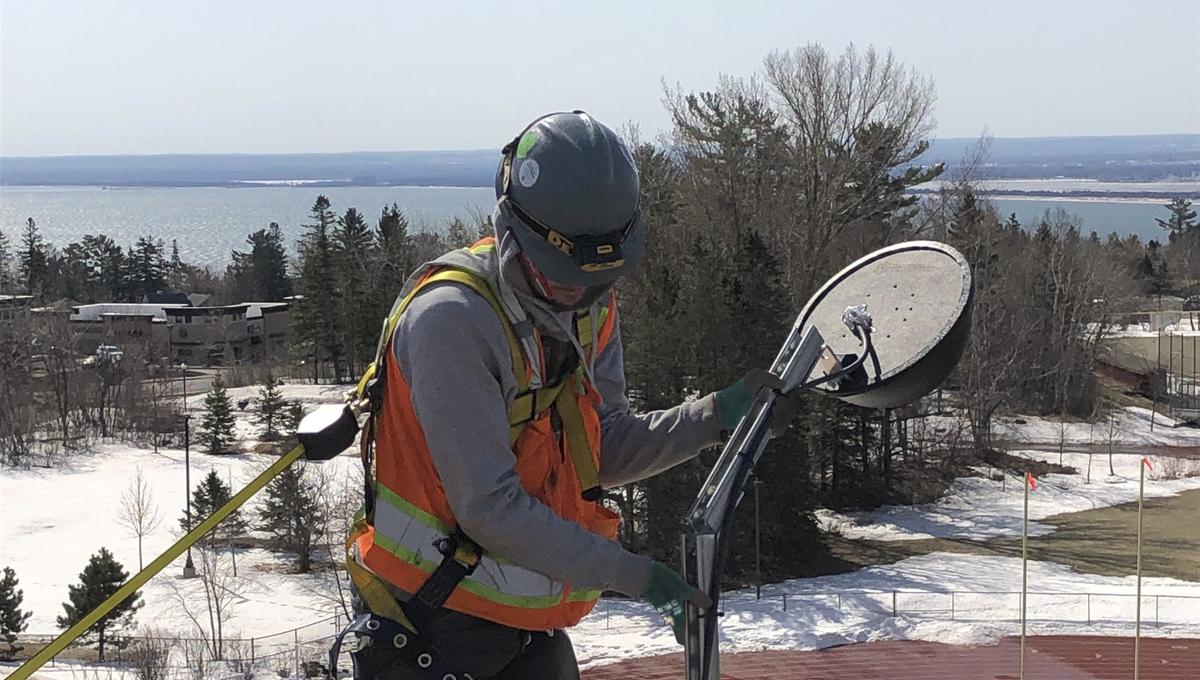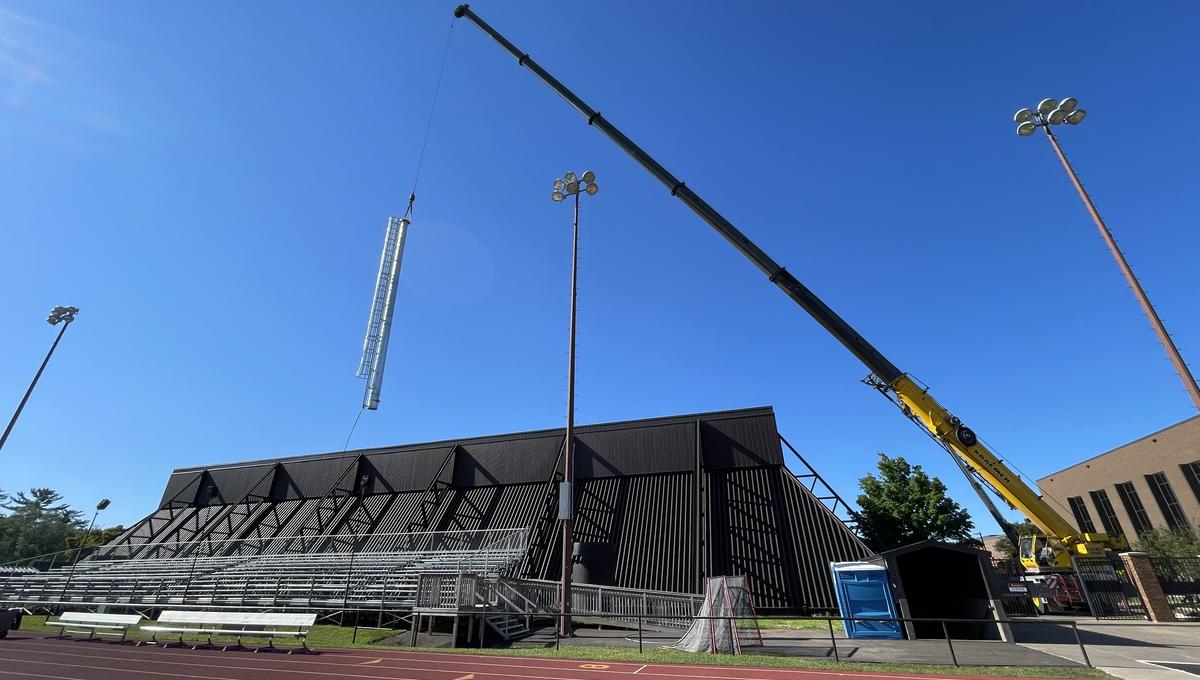 OVERCOMING AN ANTIQUATED SYSTEM WITH A TOWERING SOLUTION
The PA/sound system at the Griggs Field outdoor stadium at UMD was in dire need of a glow up.  Not only were the existing loudspeakers worn out, the existing "head end" equipment was old and cobbled together. Our in-house low voltage division, ARS, worked alongside us to install an 80' tower with half a ton of loudspeakers on top right alongside an active turf field all while minimizing downtime and without affecting existing infrastructure. ARS installed and tailored a brand new digital and network-based audio system to the needs of several user groups that use the system.
FINDING A WAY TO HIT THE KICKOFF
The location of the new speaker tower was slated to be sandwiched between a building and a bleacher system which could not be disturbed.  In addition, the area was inaccessible to any excavating or material handling equipment.  Through creative thinking, and leaning on our core values, our team was able to "FIND A WAY."  In addition, we delivered a working system in time for football season in the fall of 2022 even though several key components would not arrive until early 2023.
CLIMING TO NEW HEIGHTS TO DERIVE SOLUTIONS
The original design  required staff to climb to the stadium room before every game and temporarily install microphone antennas. We solved this by installing permanent antennas that covered the entire field. In order to do this, we worked with our safety department to utilize a weighted tie off point so that our technicians could safely work near the roof edge.
UNIQUE ELEMENTS
Only a handful of systems in the entire nation have been installed using this new series of loudspeakers.  Locals often comment that thanks to ARS, they can hear the football announcer several miles away on game day!