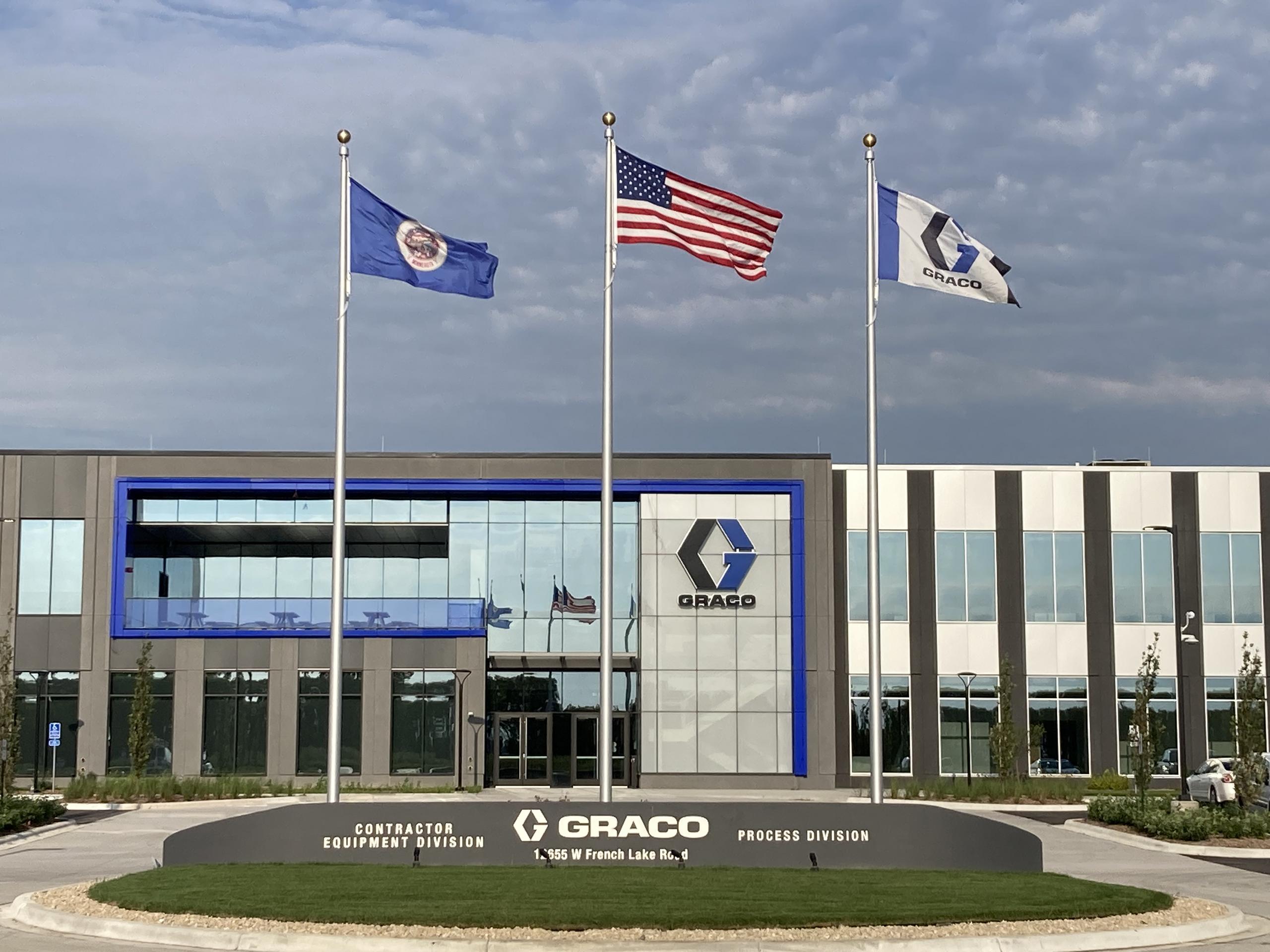 Dayton, MN | January 2024
Graco Distribution Center Solar Rooftop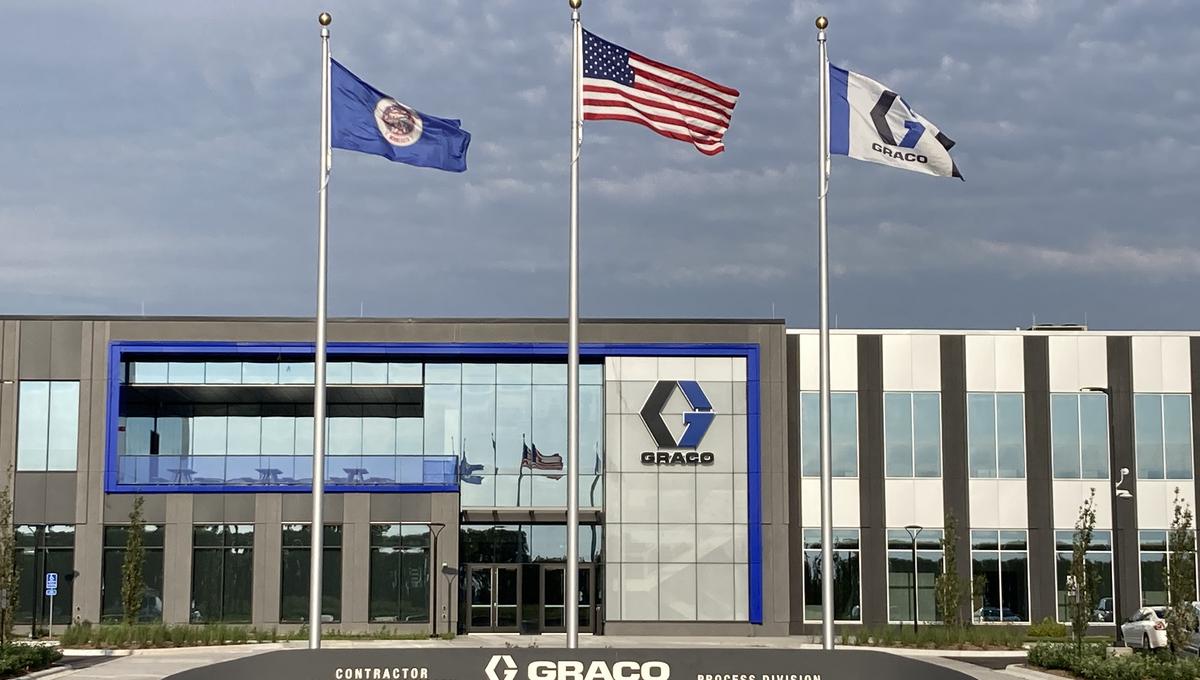 Industrial fluid management products firm Graco has added a solar array to its new 538,000 square-foot building on the Patrick J. McHale campus in Dayton, Minnesota.
Hunt Electric was hired to complete the electrical and mechanical Installation of the 1.4 MW DC commercial solar rooftop system in partnership with Cedar Creek Energy.
More than 3,100 fixed solar panels can generate 1.4 megawatts of power, or enough for 90 average homes in Minnesota.  The installation can provide 20% of the facility's power needs and is expected to offset more than 23,000 tons of CO2 over the next 3 decades.
Our team faced unique interconnection challenges with XCEL due to the redundant feeder layout of the Graco campus.
The Graco project is a prime example of the incorporation of a solar commercial rooftop system in conjunction with new building construction. Hunt was involved in the electrical construction for the distribution center prior to the rooftop installation.
The new distribution center is a 538,000 s.f. building built on a 100 acre campus.  Most of the building is dedicated manufacturing space, but 100,000 square feet is for office, lab and testing space that can be used by Graco engineers or for training and customer demonstrations.
Market
Renewable Energy
Under Construction
Hunt's Role