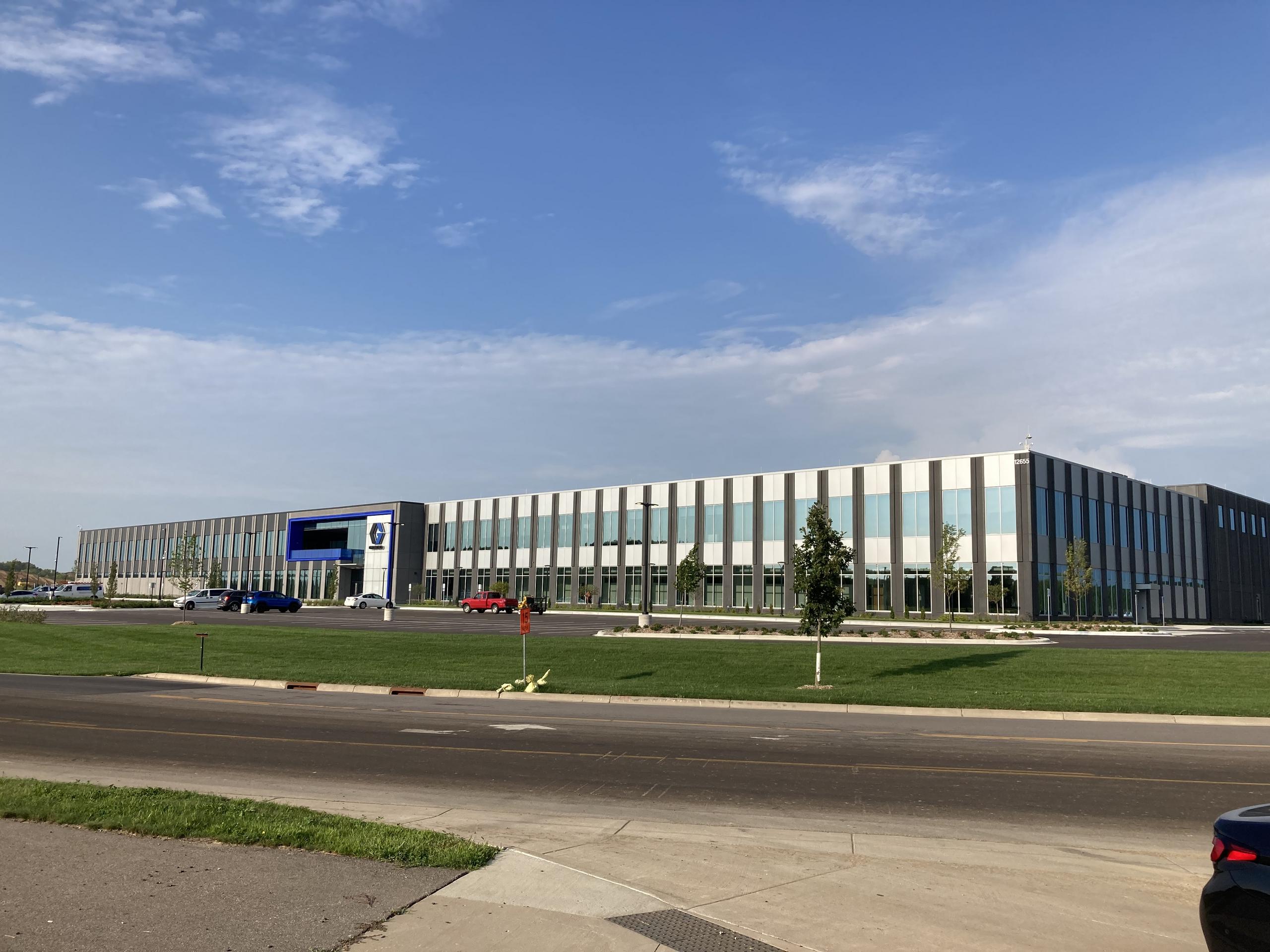 Dayton, MN | August 2022
Graco French Lake Industrial Park
This new manufacturing facility includes 393,000 SF of manufacturing space, 76,000 SF of lab spaces, and 65,000 SF of office space for a total of 534,000 SF. It is the first of four buildings planned for the development by Graco Minnesota. The building requires four electrical services from Xcel Energy. Hunt provided all interior/exterior electrical power and lighting, including buss duct runs for future manufacturing equipment connections. ECSI provided low voltage fire alarm.
REALIZING THE BIG PICTURE
When we work on any project we always keep the big picture in mind. This means looking beyond this project and seeing additional solutions we can provide to the client. In this case, Graco was looking for a more sustainable future. After learning of Hunt's solar capabilities and touring the PV solar system at our Bloomington office, they were confident Hunt was the best choice for constructing a 1.4MW rooftop PV array for their new building. We will continue working with Graco to suggest the best services for their future phases—ensuring the best possible outcome for all parties involved.