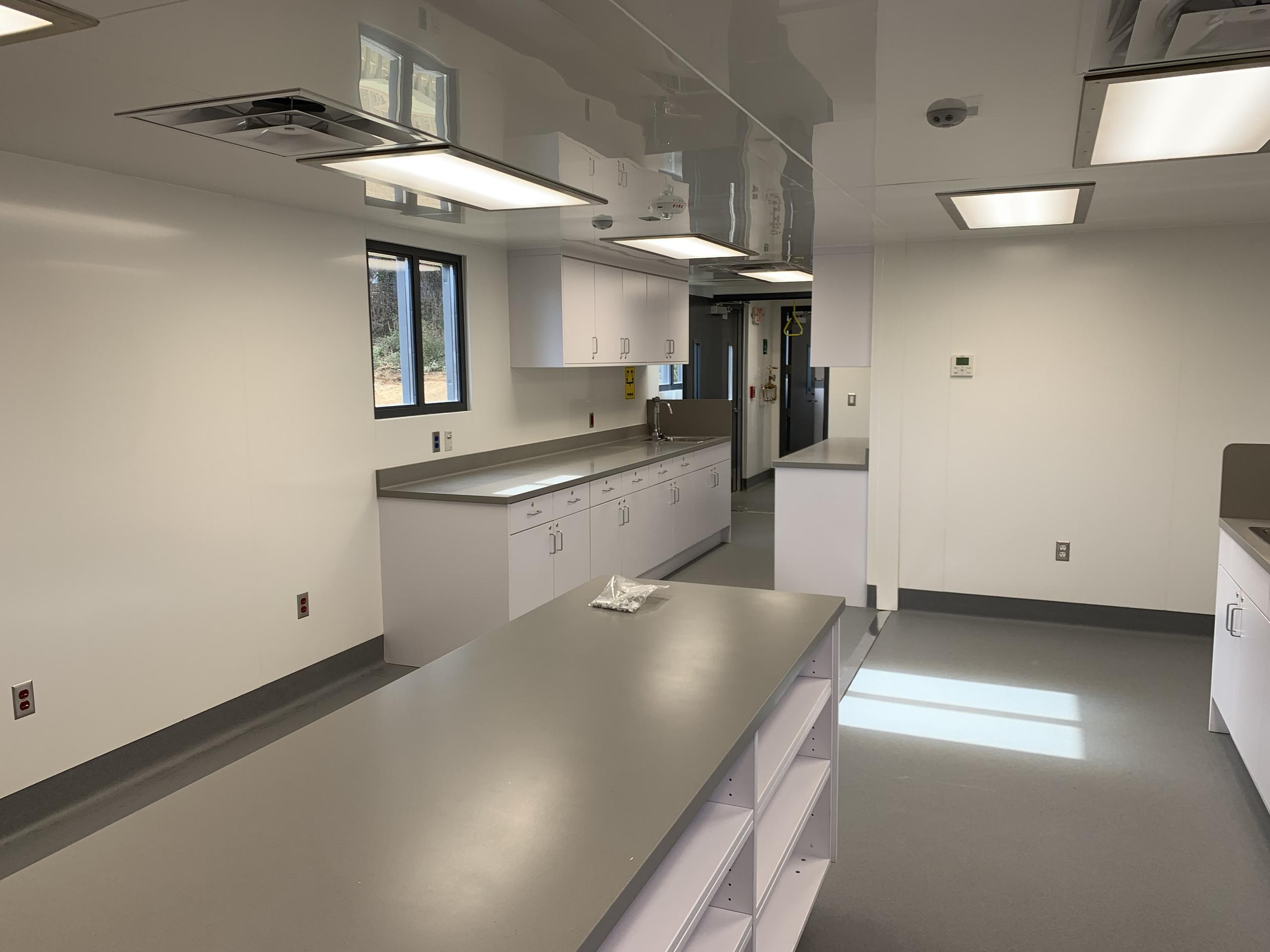 Fairfax County, VA | January 2021
Mobile Containerized Solution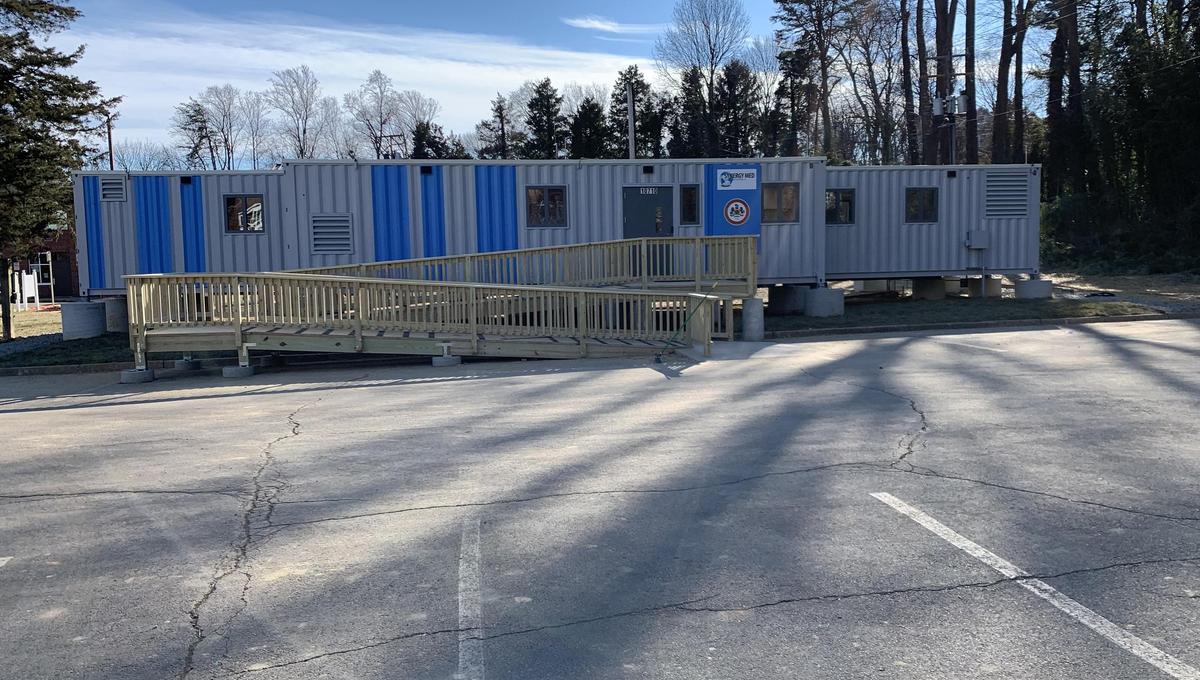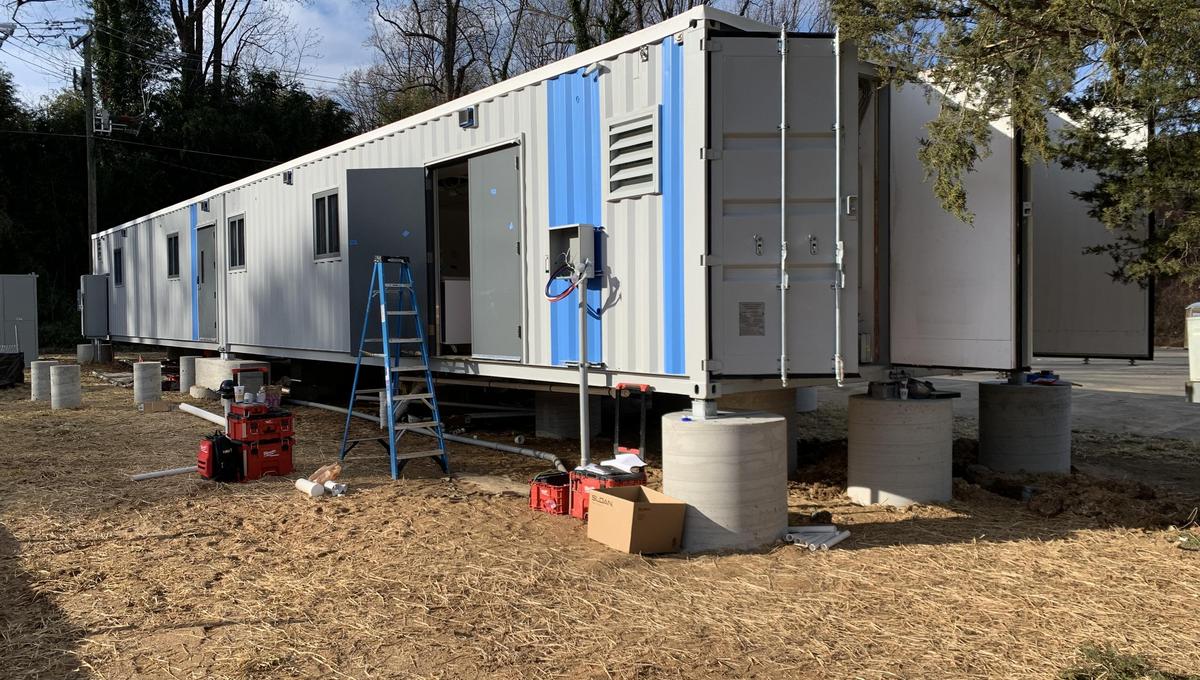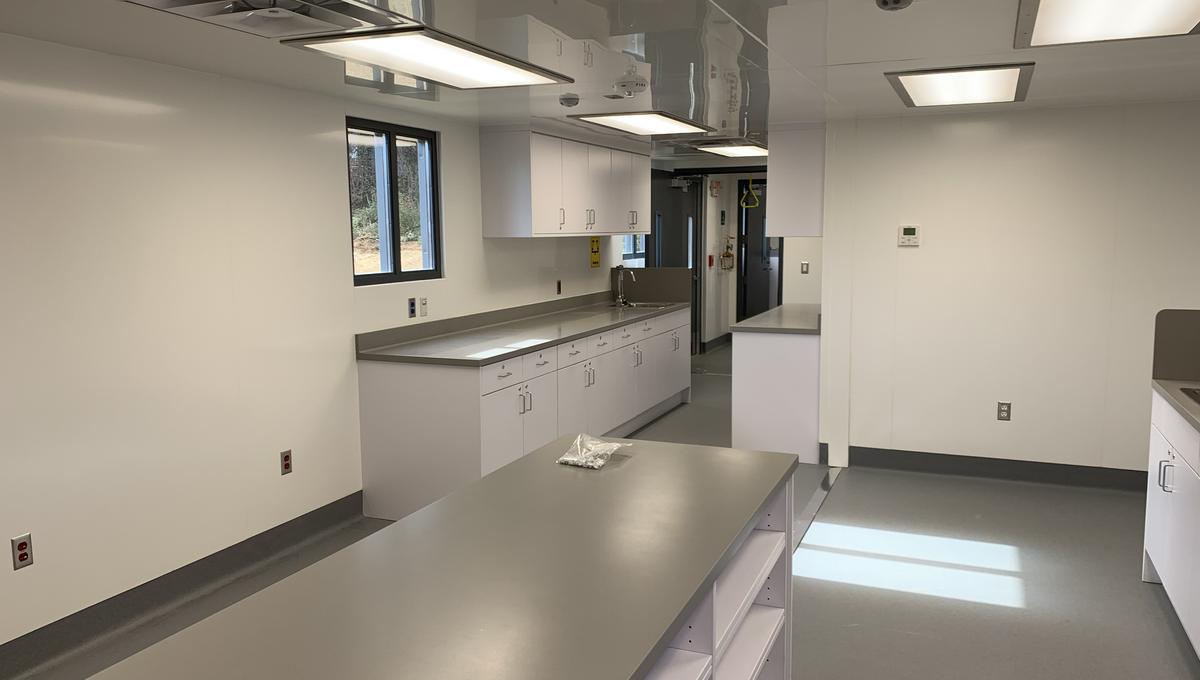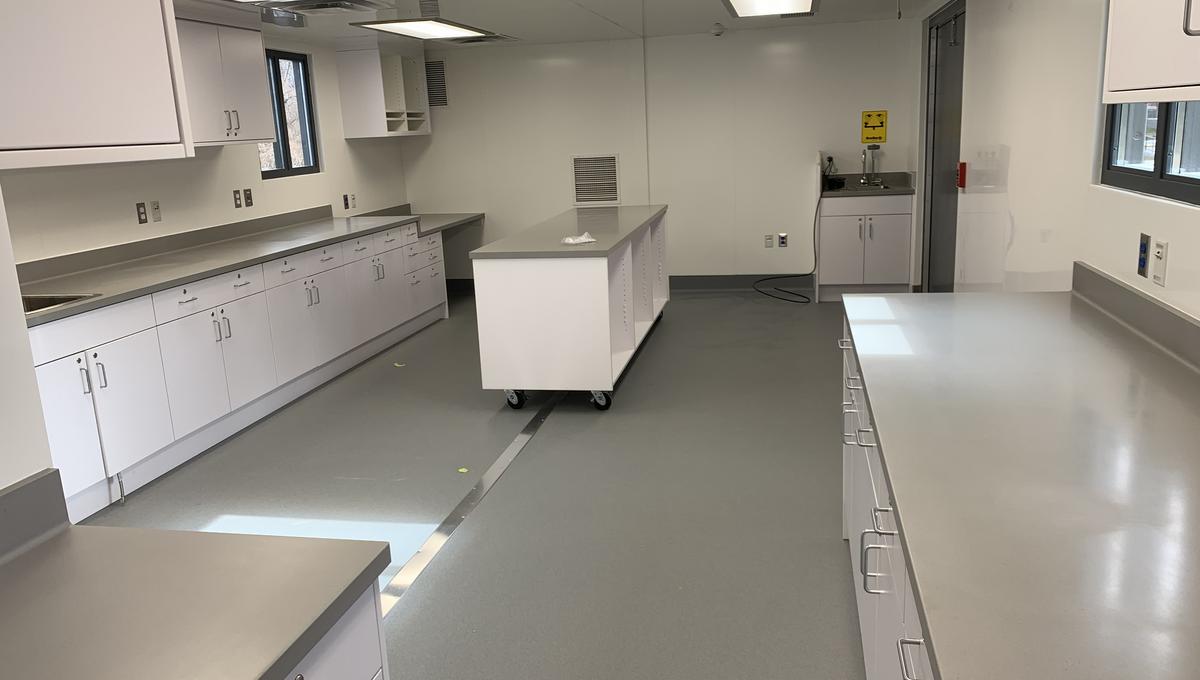 MAKING SPACE:  CONTAINERIZED SOLUTIONS FOR CRISIS RESPONSE
Communities worldwide have struggled to meet the infrastructure demands of the COVID-19 pandemic – and Fairfax County, Virginia is no exception. 
In order to accommodate COVID-19 operations, the county re-configured space within existing local buildings. Unfortunately, this meant displacing laboratories used by its Environmental Health department. 
With the pandemic approaching its second year, Fairfax County Health Department (FCHD) knew it needed a way to sustain pandemic response efforts without extended disruption to other departments.  That's where we came in. 
FCHD turned to SynergyMed and Hunt Electric for a custom-built, containerized solution. Using modular construction, our team designed and fabricated five 8x40' laboratory container units, creating 1,500 square feet of additional space for county use. 
This temporary campus allows the Environmental Health department to continue its vital operations – without compromising Fairfax County's ability to respond to the COVID-19 crisis. 
THE HIGHLIGHTS
Despite pandemic constraints, peak holiday season hold-ups, and a cross-country journey from Minnesota to Virginia – our team moved from drawing board to delivery in just six weeks!
Modular construction allows us to tailor our solutions to each client's unique needs. For FCHD, this meant maximizing usable space, designing to specific structural requirements, and outfitting each unit with right lab equipment for the job.
Rather than re-locating the department wherever there was available space, the mobile units allowed the county to select an ideal location just 100 meters from the permanent facility. 
The Fairfax County project marks the first time multiple units have been deployed as a single containerized campus, demonstrating their potential for flexible disaster response.