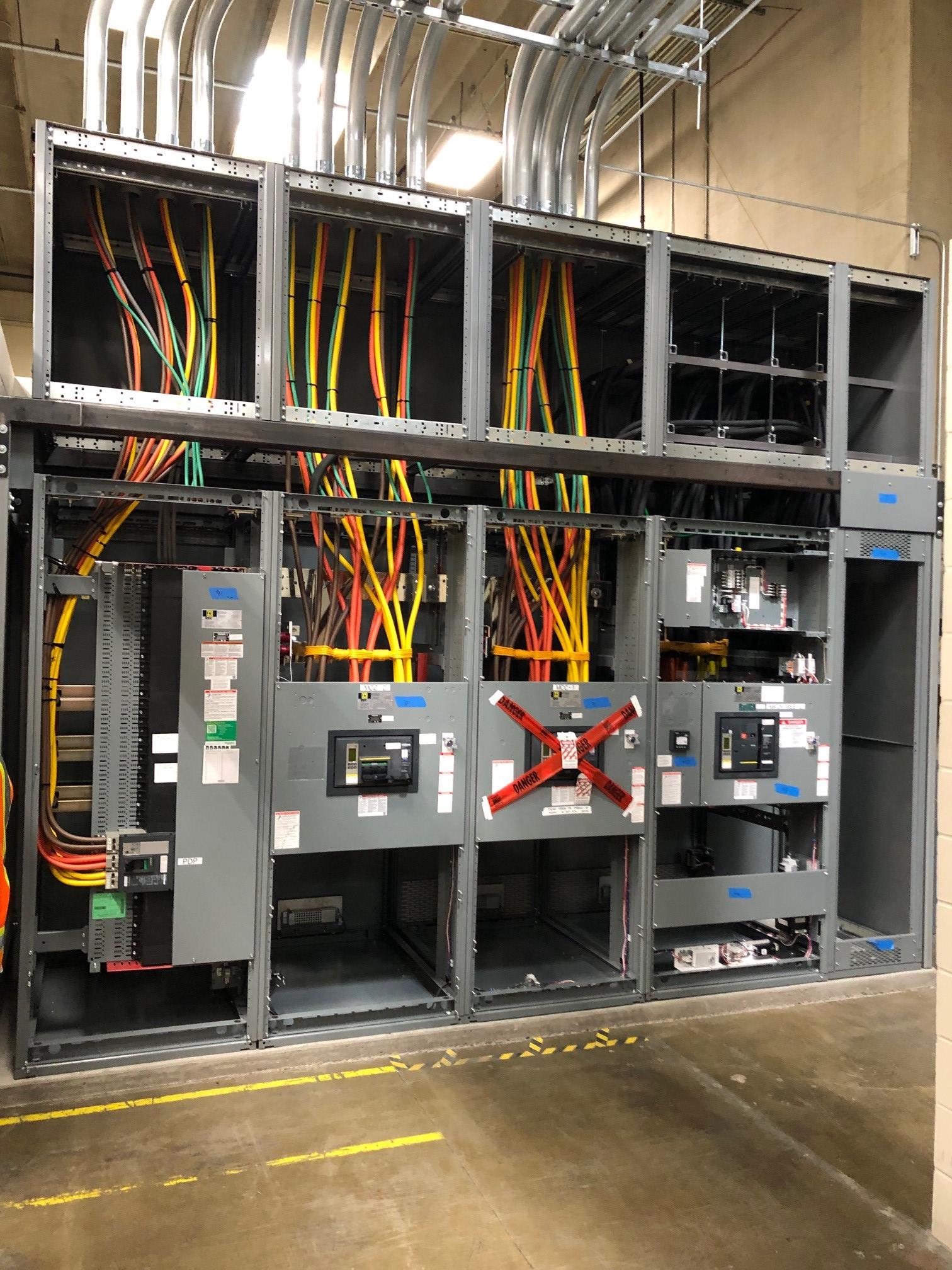 Faribault, MN | December 2023
District One Hospital Power Separation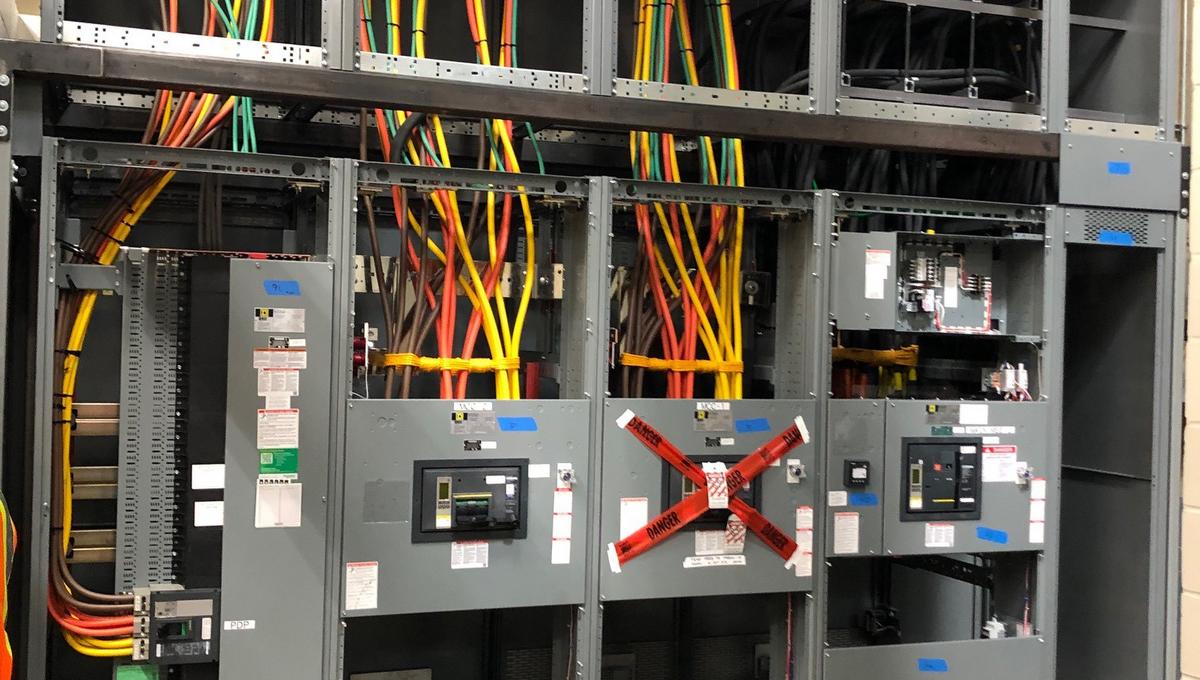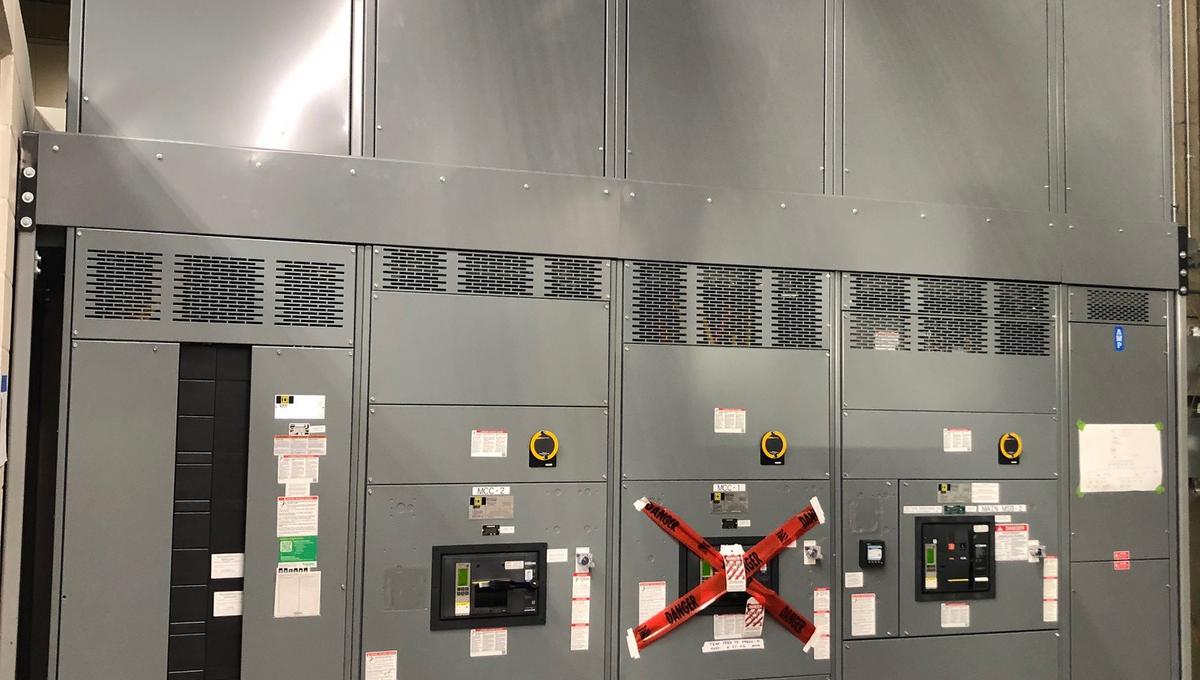 Hunt Electric was selected to change out the main electrical systems for the hospital and create the three-code compliant electrical systems which were previously nonexistent.  Hunt is coordinating with the hospital staff over a two-and-a-half-year timeline to build a new electrical room, install new gear, and surgically move hospital loads over, one at a time.  This will allow the hospital to continuously operate while this project is being completed. 
Hunt utilized our BIM group to help layout the new electrical room, which resulted in a new mechanical design needing to be created which was caught before construction started.  The BIM group also worked with our Advanced Construction Planning team and Baer Manufacturing to create all the bends in the conduits on computer.
The bended conduit was manufactured in Hudson and then shipped down to Faribault for installation.  All the bends and conduits "fit like a glove." Power Solutions helped with meter reading for actual loads on different systems for temporary power needs, along with breaker testing, and ECSI performed the Fire Alarm work.  Just about every department at Hunt helped with this project!