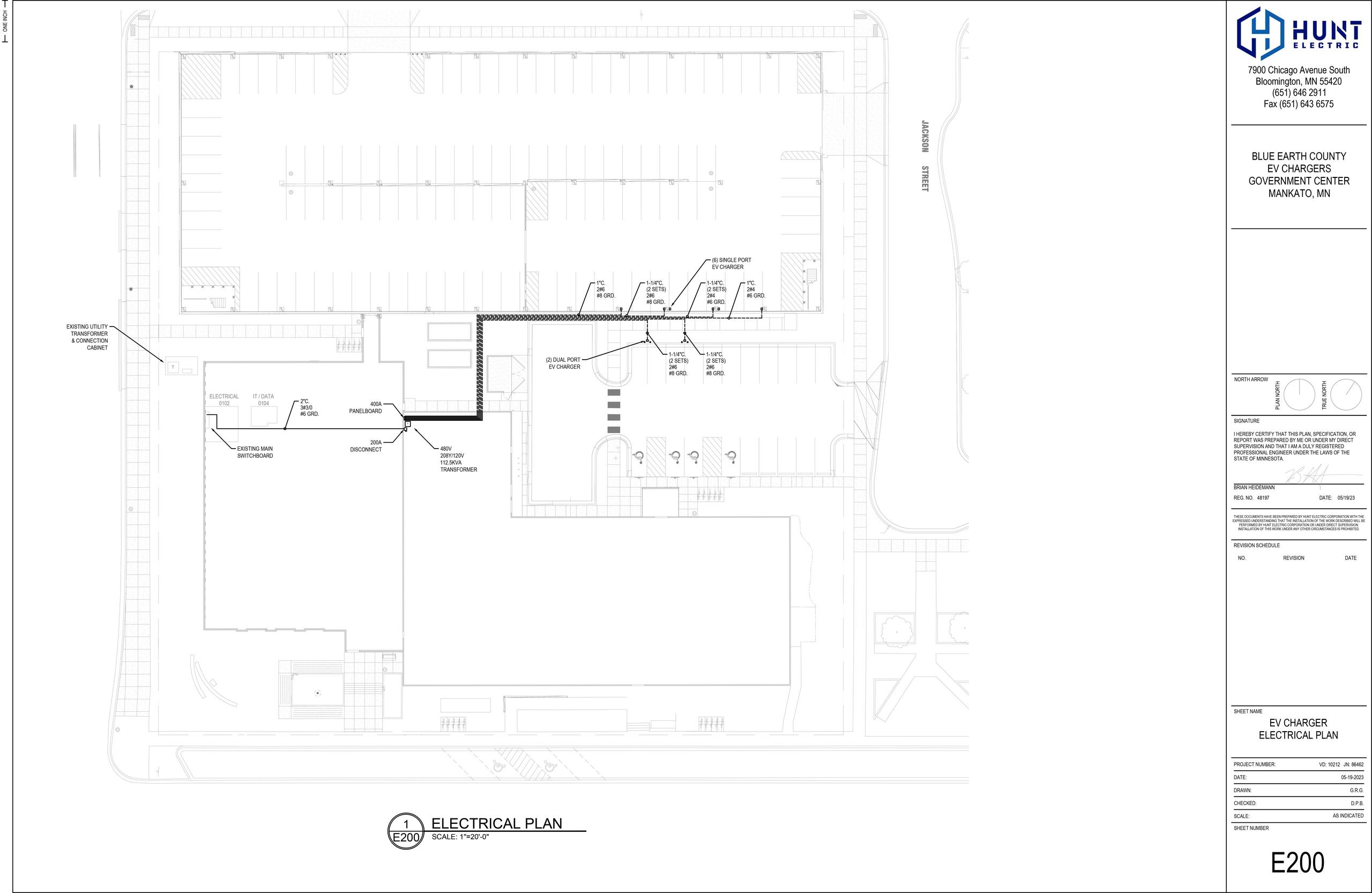 Mankato, MN | November 2023
Blue Earth County EV Chargers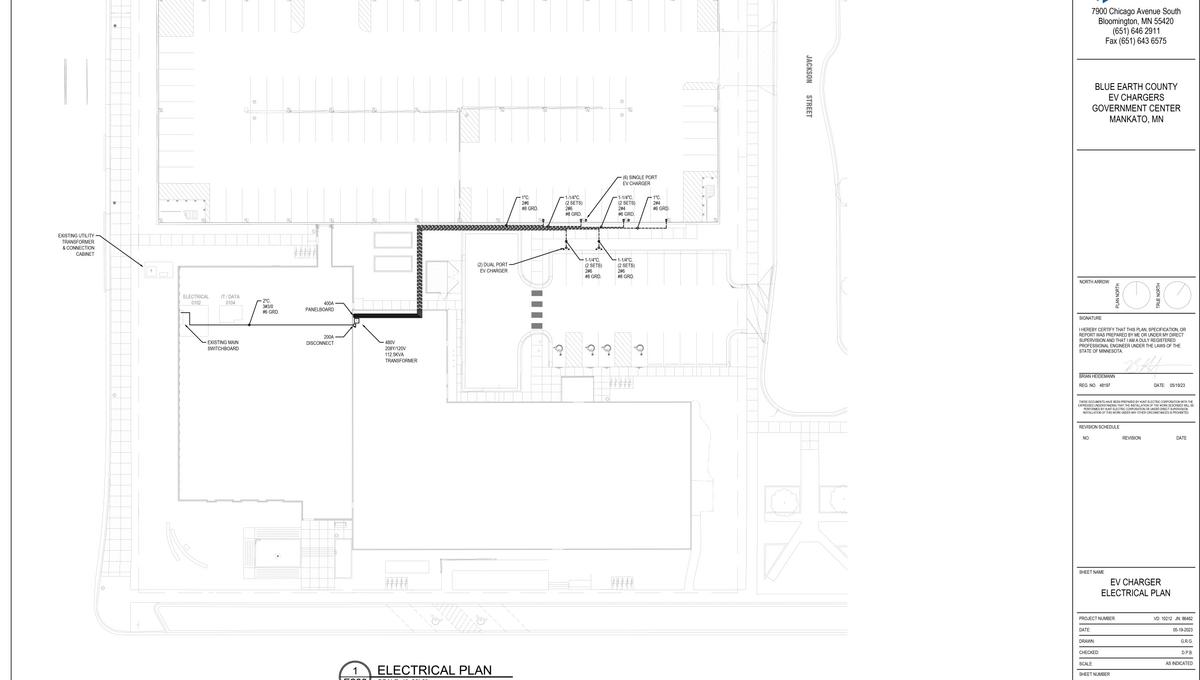 Hunt Electric and McKinstry have been working together for several years on renewable energy projects.  We have developed a great relationship based on sustainable deliverables with budgets, proposals, design, and workmanship.  We were asked early on to help review existing conditions of these four particular sites in Mankato.  The design-build approach helped us to procure equipment early to avoid schedule delays, identify unobstructed pathways for feeders that meet the owner's approval, and to give the McKinstry team confidence they deserve.  
To date, there are only 10 Public EV Charging locations in the City of Mankato.  Three are Tesla only.  The others are Level 1.  The Blue Earth County Sites will be the first to offer Level 2 charging stations.  This means faster charging for busy people!
COORDINATION EFFORTS
As in most projects at existing facilities, electrical interruptions are necessary to add distribution equipment or any new electrical connections.  During the preconstruction and design phase, the team focused on the Blue Earth County Justice Center site.  This is an active 24/7 911 Center, County Jail, and District Court.  The electrical equipment that feeds this building is on the opposite end of the community parking lot where the EV chargers are proposed to be installed.  This has taken a lot of coordination and precautions to ensure this will be a seamless install.   
Hunt Electric and McKinstry spent the time it took to think outside the box.  We reached out to Xcel Energy and they will be installing a new transformer in the green space near the parking lot - thus eliminating an interruption to the facility entirely.  Our distribution panel will feed from the new utility transformer and have the capability to add to for future projects.  This not only ended up being a cost savings, but it also will be a safer install for our client and crew.
ZEF ELECTRIC VEHICLE charger LOCATIONS:
Justice Center: Four Level 2 Pro EV Chargers
Library: Four Level 2 Pro EV Chargers
Historic Courthouse: One Level 2 Pro EV Charger
Government Center: Two Pro EVE Chargers and Six Standard EV Chargers
Market
Under Construction
Renewable Energy
Hunt's Role