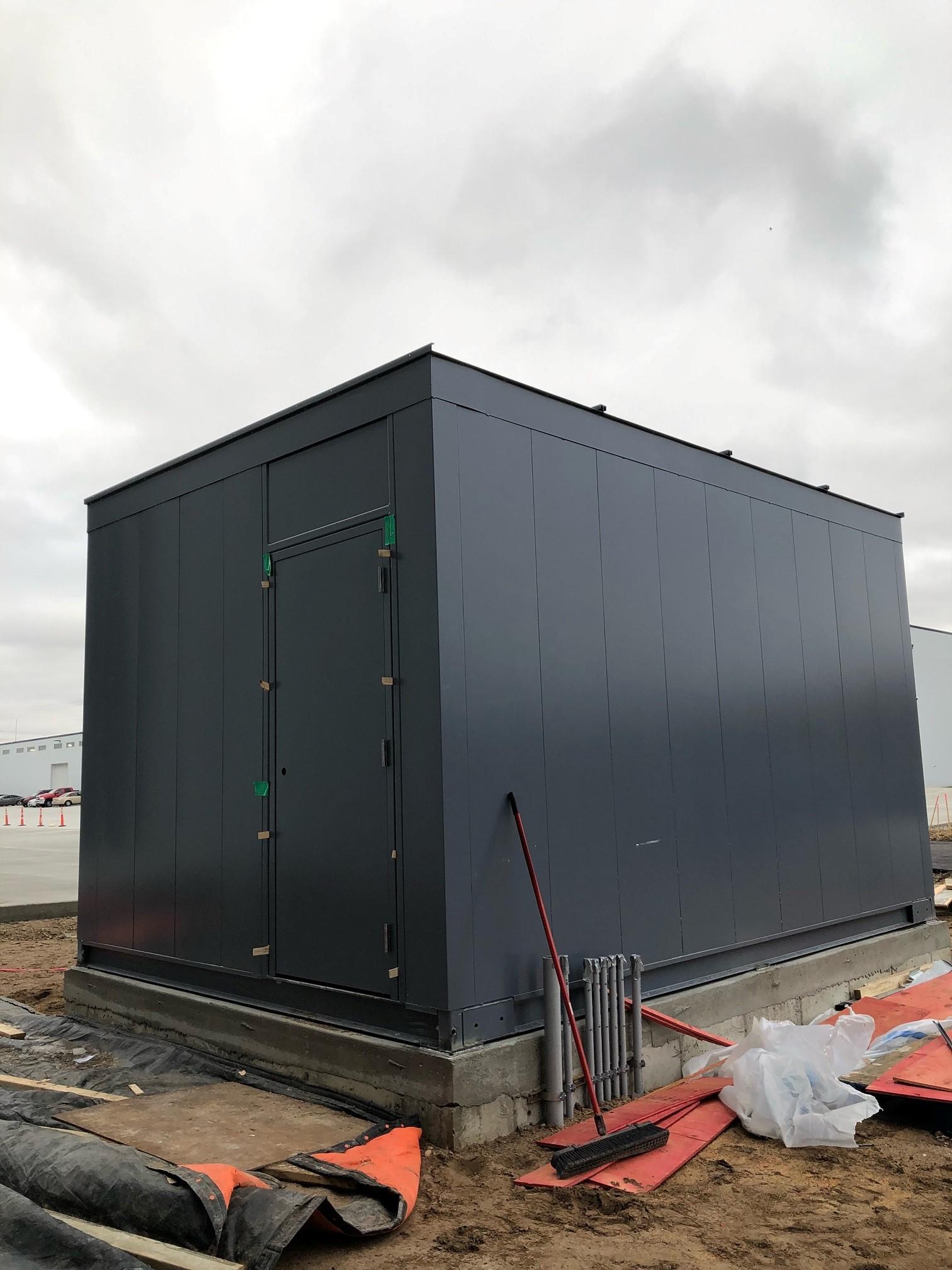 Hudson, WI | April 2023
Baer Manufacturing Pump House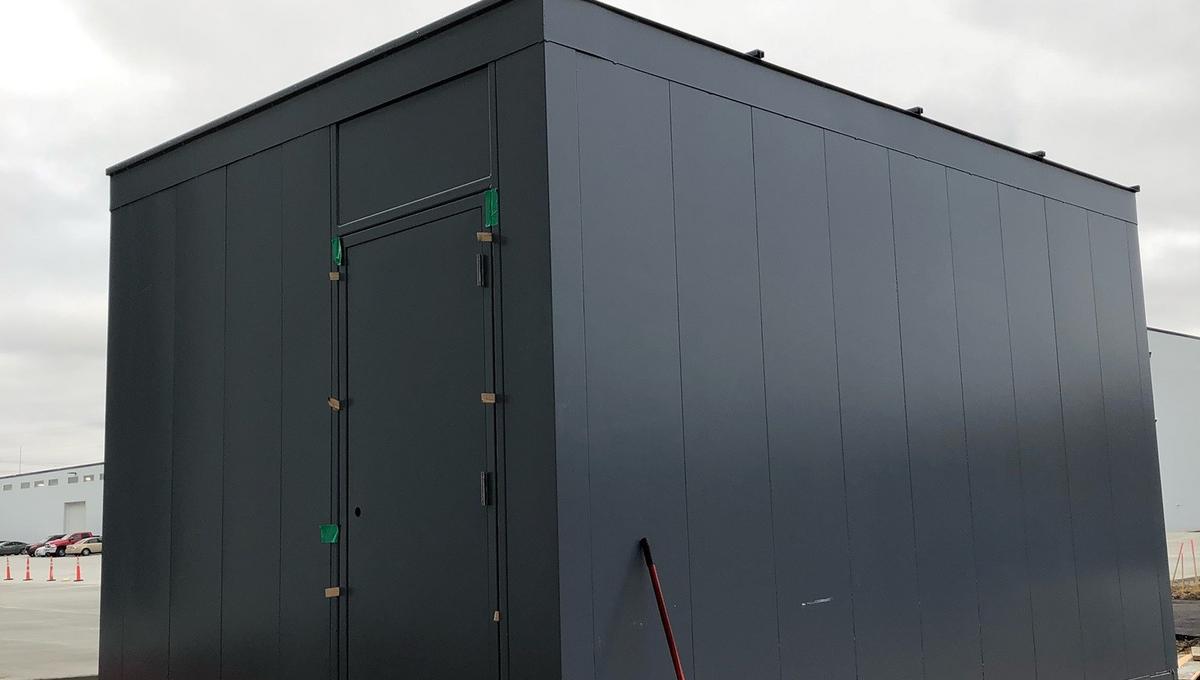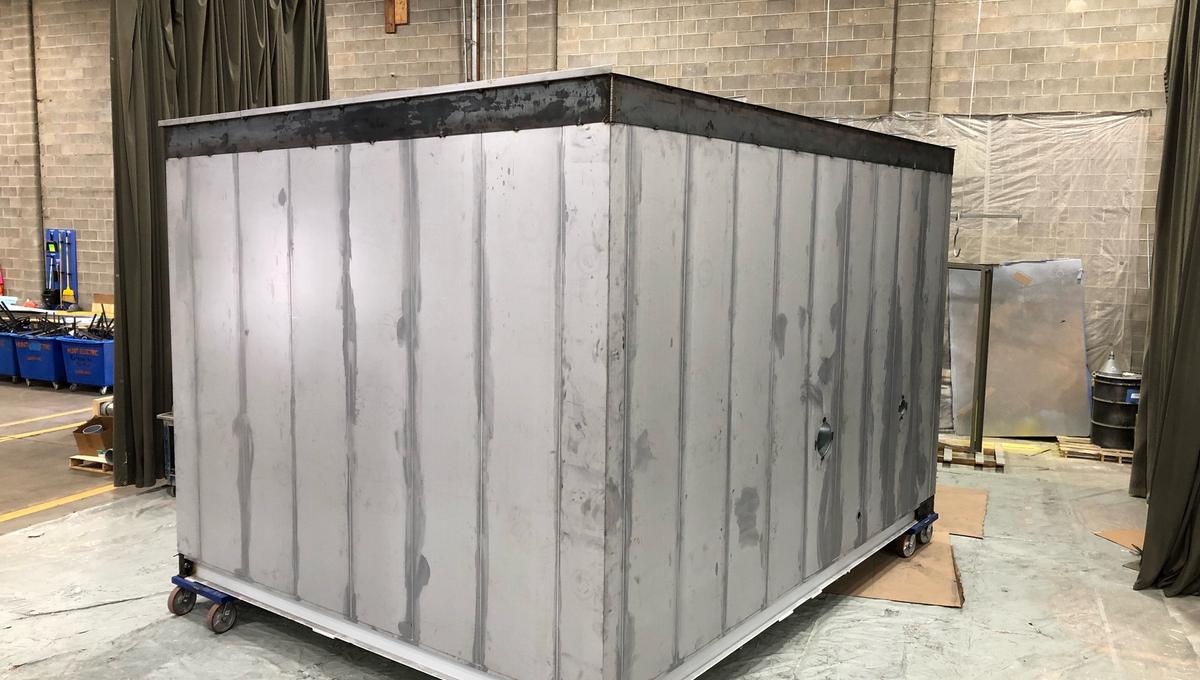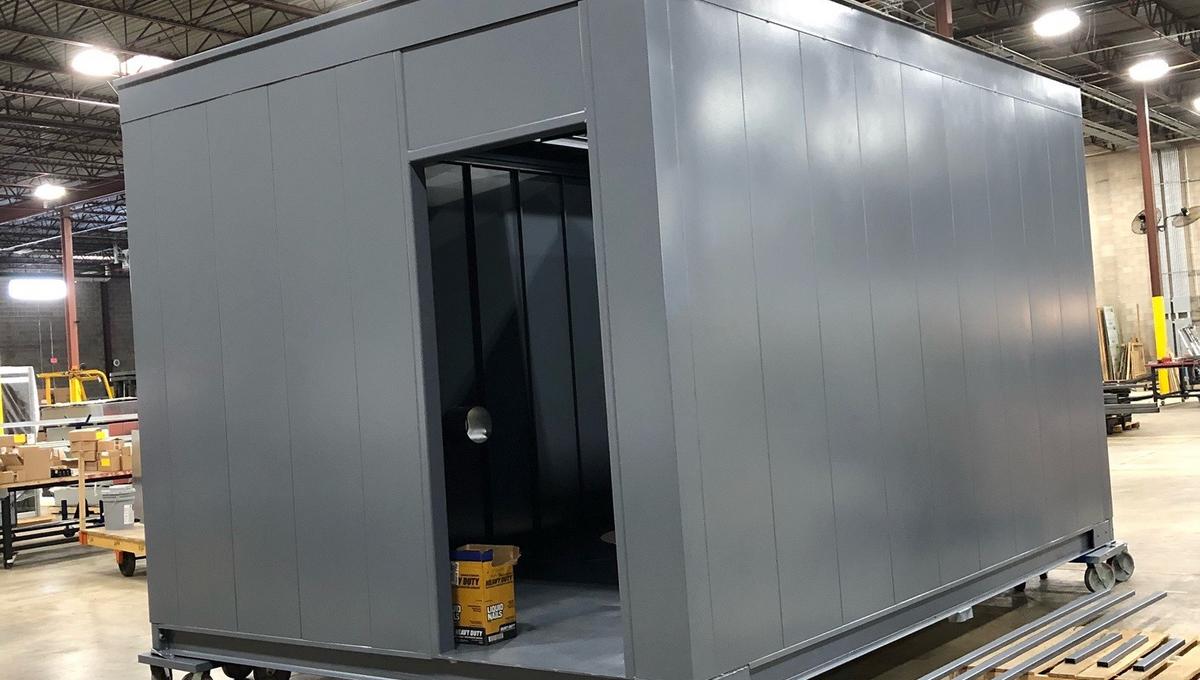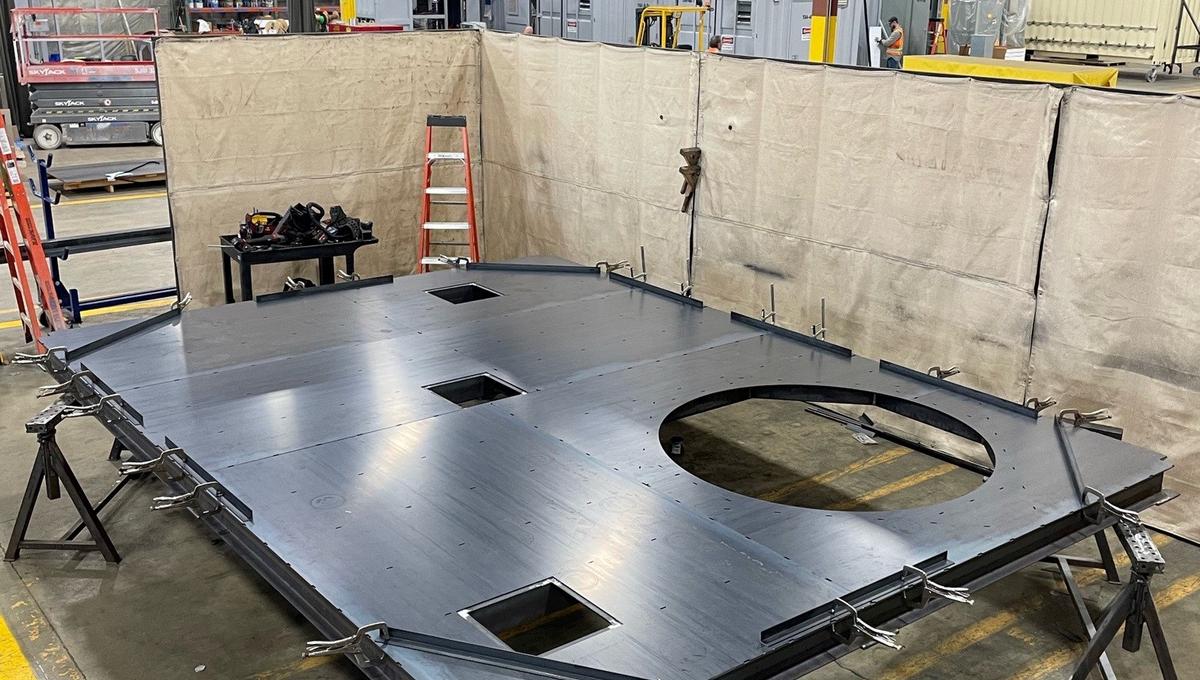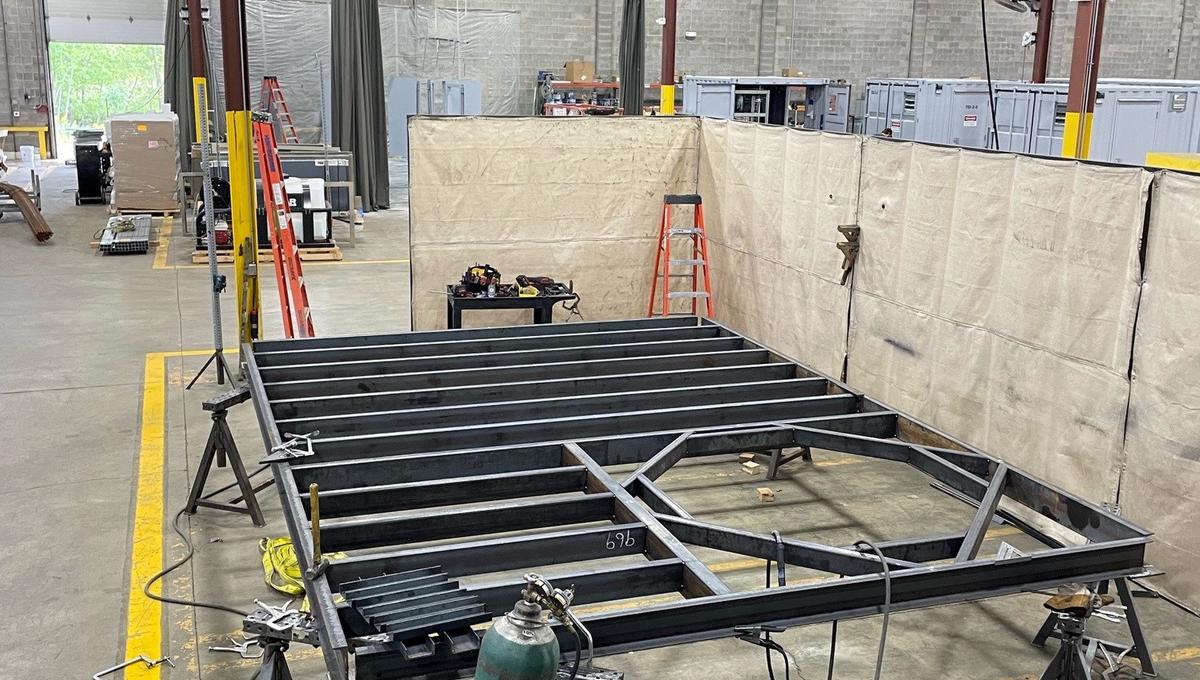 MEASURE TWICE, CUT ONCE.
Our welding team in Hudson, Wisconsin constructed a pump house to house a water turbine pump that supplies the fire suppression system for the new Baer Manufacturing facility.  The dimensions of the pump house overall are 16 feet long, by 12 feet wide, by 10 feet high.  It took 4 weeks to build it completely out of steel ranging from 14 Ga to 1/4" thickness and the total weight of the structure is an estimated 4,000 pounds.
A REAL SHOWPIECE:
Nearly every piece of steel was cut to size in house with the mind-set of "measure twice, cut once." There were minimal mistakes and the project was executed to the highest standard that we've all come to expect. The quality of the structure is superb with the floor assembly being within 1/32" squareness that set the rest of the project up for success.  From the welds on the frame skeleton to the caulk seams on the wall panels, it's a showpiece to what we are capable of at Baer.
FUN FACT:
This project used 88 pounds of .035" welding wire. This is equivalent to 26,766 feet or 5.069 miles of wire.
Project Manager: Josh Fossan
Foreman:  Connor Johnson
Lead Fabricator : Chris Anez