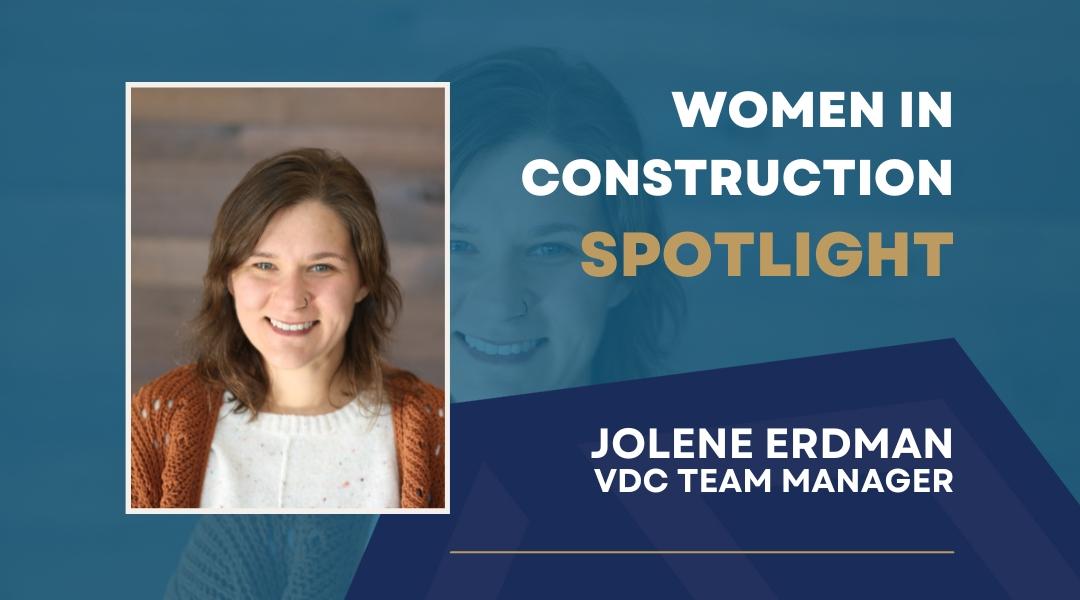 Thursday, March 9, 2023
WIC Week Spotlight: Jolene Erdman
Jolene Is an important member of our VDC team and is constantly pushing the department further.  She's a rising leader that demonstrates exceptional leadership qualities, relentless when she starts working on a task, and has a bias for action.  In addition, Jolene represents women in construction well, and has the respect of the team around her.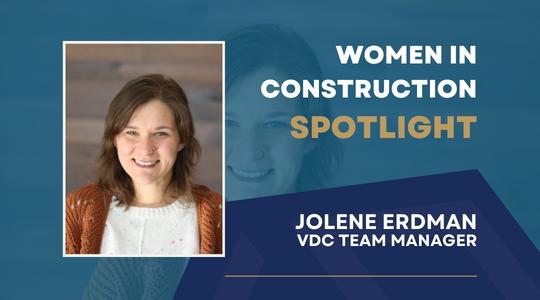 March 9, 2023 - This week, as a part of Women in Construction Week, we are highlighting women as a viable component of the construction industry.  WIC Week also provides an occasion to raise awareness of the opportunities available for women in the construction industry and to emphasize the growing role of women in the industry.
JOLENE ERDMAN, VDC TEAM MANAGER
Years in Industry: 4
Years at Hunt: 2
After working in the interior design industry for three years, Jolene decided she wanted to learn more about buildings.  Today, she finds great interest in seeing what's inside the "guts" of a building.  There are so many things happening inside of ceilings, walls, in slap – it's kind of astonishing from her perspective.  She finds it a fun challenge to squish everything inside some of these spaces.
Even with the same "content," the projects Jolene works on are always a little different.  She loves to have conversations with colleagues about issues that don't have an immediate solution and instead, work together to come up with new ideas that haven't been done before.  Jolene and her team are always finding ways help the field staff be more efficient, safer, and more cost-effective.
Over the course of her time at Hunt so far, one project that sticks out for Jolene is a tunnel project she worked on in Rochester, MN.  Incredibly tight timelines and perseverance was the name of the game.  "It was something new that I have not completed before, and there was so much more to underground that I didn't expect. With the city codes, clearances with other trades, and the install of the actual duct bank, there is a lot of thought process that goes into what is hidden and buried inside our roads that most probably do not realize. With the help of ACP and fabulous teamwork, we were able to solve these items for a fast, efficient, and easier install."  
After less than two years with the company, Jolene was promoted this last fall as a result of providing support and clear insight on projects, and leading with a "team first" attitude.  She is a great representative of Hunt Electric in meetings with external trade partners and contractors, understands the difficulties of the job, and promotes solutions to help solve concerns or create a positive work atmosphere.
Carry on Jolene!