Friday, February 6, 2015
Scheels Tour
In lieu of their regular monthly meeting, the NAWIC Chapter 346 was treated to a first look tour of a new Scheels store.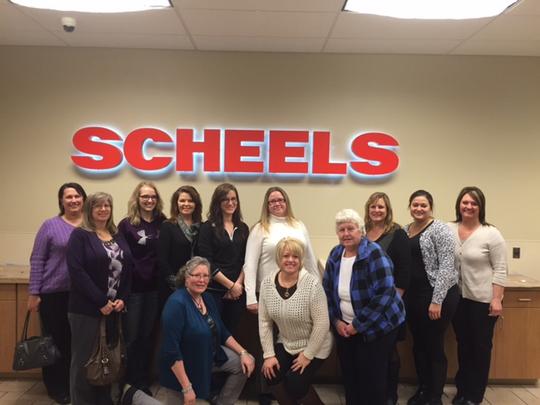 The tour was led by Hunt Electric's Project Manager Brent Morey, and Q&D Construction's Project Manager Andy Breen. The store is located at Apache Mall in Rochester, and is scheduled to open this spring. The tour provided an interesting look at how the entire team of expert trades are involved in the project and how BIM modeling was used to layout the design and construction. There was not detail left unturned, and the finished are amazing! 
Thank you Brent and Andy for sharing your knowledge!