Wednesday, April 5, 2017
Neuroscience Center Opens
The new HealthPartners Neurosciences Center that opened this week is an outpatient clinical, rehab and research space dedicated to virtually any kind of neurological condition, from stroke trauma to spinal injuries, and dementia to amyotrophic lateral sclerosis (ALS).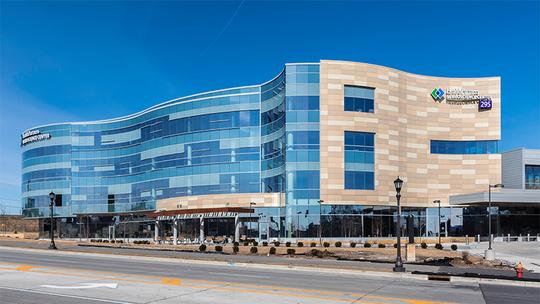 A few fun facts:
More than 50,000 patients a year are expected to use the new center, which will employ some 200 physicians and staffers.
Inside the 130,000-square-foot facility, video cameras linked to two underwater treadmills can record and analyze the gait of stroke victims in a climate-controlled therapy pool.
The center houses 16 privately-funded researches who search for cures to dementia and Alzheimer's disease.
Large flat-screen wall monitors will show patients the interior of their own tumors, spines and frontal lobes, a visual road map to complicated medical conditions.
At peak construction, Hunt Electric had up to 20 electricians on-site at one time.
Read more by clicking HERE.