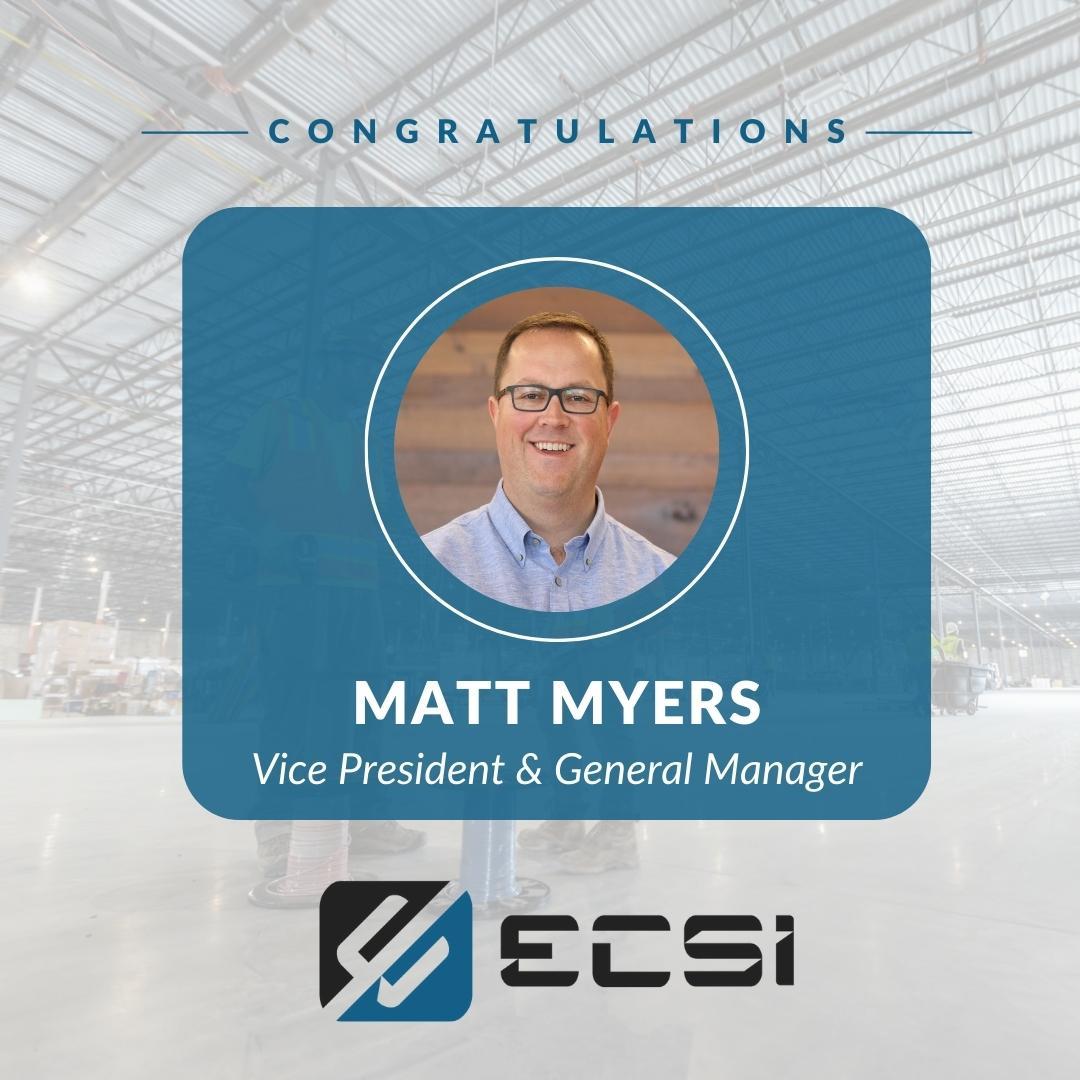 Friday, August 19, 2022
Matt Myers Promoted to VP & General Manager of ECSI
"It has been a pleasure working for such a great company and alongside the best team in our industry for over 20 years. We are better together and that has been proven time and time again.  Our foundation is strong, our future is bright and I look forward to what it holds for our great team." – Matt Myers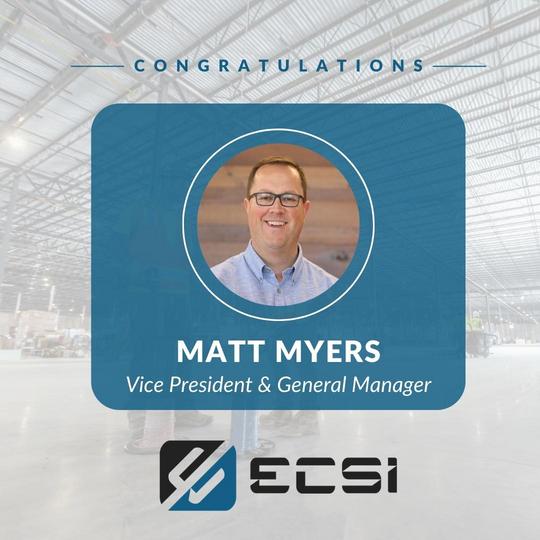 ESCI System Integrators
Congratulates Matt Myers
BLOOMINGTON, MN – August 18, 2022 – Earlier this week, Jerry Hein – the President of our in-house low voltage company ECSI System Integrators – announced the promotion of Matt Myers to Vice President and General Manager of ECSI.
Matt started his career with ECSI over 20 years ago and has steadily advanced through the organization during that time.  Back in 2001 when the company was just a handful of employees Matt held the titles of Systems Engineer, Estimator, and IT Director – all at the same time!
After 10 years, he moved into another hybrid role of Senior Systems Engineer/Preconstruction Services/Project Manager. He held design-build responsibilities for all low voltage systems, directed CAD technicians, and actively developed business with end users.
Most recently, Matt has acted as the Operations Manager where he managed construction operations for the entire company.  Matt's depth of knowledge and experience will bring unique perspective to this new role as ECSI continues to grow.
Proven Low Voltage Solutions
ECSI has been providing the Midwest with personalized low voltage solutions for over 20 years. Starting as an ambitious four-person team, we remain an employee owned company and a top workplace. Our commitment to quality, affordability and timely delivery has helped ECSI grow into one of the largest low voltage integrators in the region. With 24/7 maintenance services, in-house design and engineering teams, and over 100 highly-trained field technicians, electricians and system integration experts, we deliver unparalleled value to clients of every size and budget.