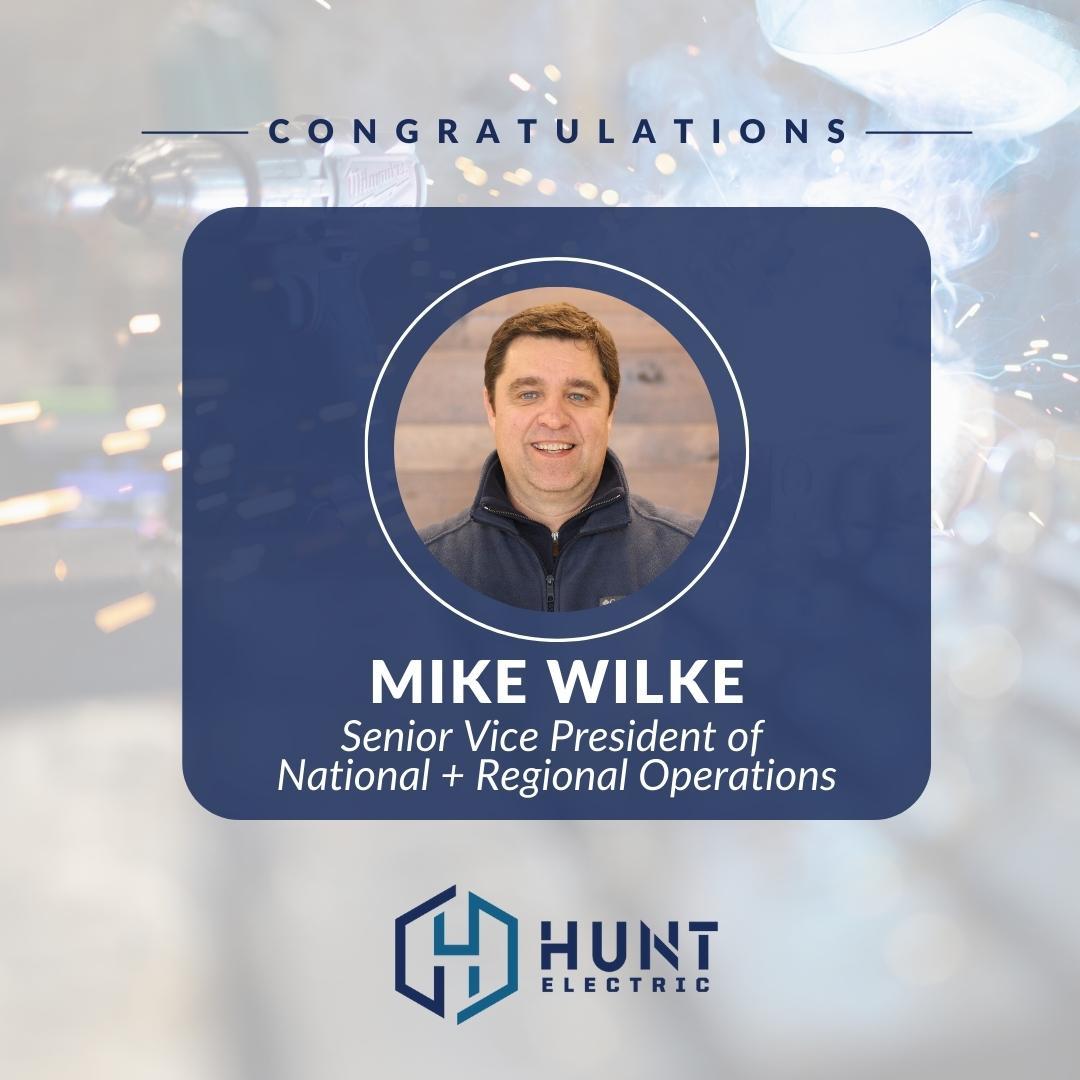 Thursday, November 3, 2022
Mike Wilke Promoted to Senior Vice President
"I think some of the jokes with some of the other managers are that I've had every job in the company" – Mike Wilke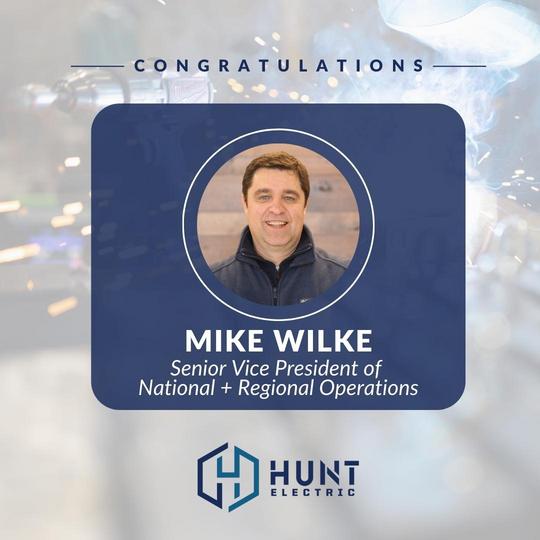 Career Advancement at Hunt Electric
BLOOMINGTON, MN – November 2022 – Earlier this week, President John Axelson announced the promotion of Mike Wilke to Senior Vice President of National and Regional Operations.
Mike started with Hunt way back in 1995 as an apprentice in St. Paul local 110.  He quickly began assuming positions of greater responsibility including journeyman, foreman, and general foreman.  As he moved through different roles, he started traveling throughout the United States running large industrial projects as a project manager. 
After 15 years on the road, there was an opportunity for a Senior Project Manager role in our Duluth office to fill the gap of someone retiring.  The position was offered to Mike and he moved to Duluth in 2015.  After just 3 years, he moved into the role as the President of the Duluth office.
Earlier this year, as we've continued to grow and expand into other markets, we've slightly modified our structure to support our growth to date which opened up another opportunity for Mike – Vice President of Regional Operations.  He passed the for daily operations of just the Duluth office to be responsible as a whole for our regional operations – Duluth, Rochester, Hudson and Michigan.
Senior Vice President of National and Regional Operations
A little more strategic long term planning coupled with Mike's impressive history and career path brings us to today.  As Senior Vice President of National and Regional Operations, Mike will continue to work with Duluth and Hudson, along with assuming the operations role for all of our national projects.
"I think some of the jokes with some of the other managers are that I've had every job in the company" – Mike says with a laugh.
Mike has been on quite a career ride and it seems there's no slowing down with this guy!
Congratulations Mike!  Well deserved!