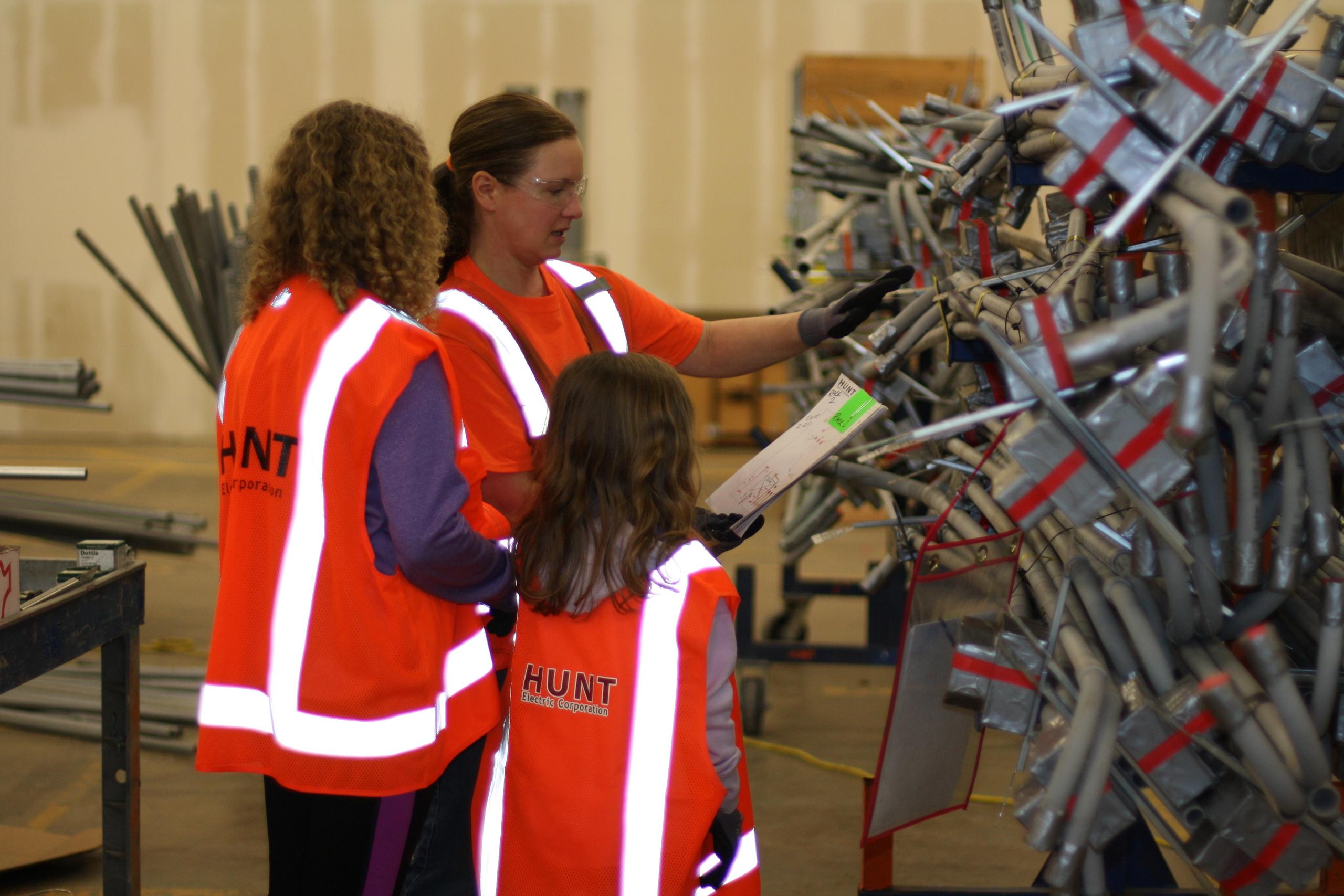 Friday, March 8, 2019
Women in Construction: Jaime Grabow
At home, she has three girls of her own, ages 5, 9, and 11.  At this point, they think Mom's job is "normal" but when Abigail, the oldest, was 5 – she asked her Mom "What do you do at work?  I tell everyone you dress like a boy."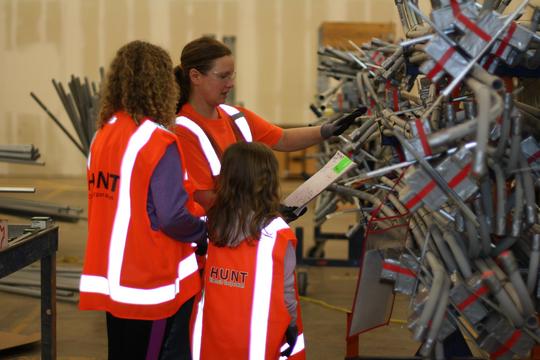 This week, as part of Women in Construction Week, we are highlighting women as a viable component of the construction industry. WIC Week also provides an occasion raise awareness of the opportunities available for women in the construction industry and to emphasize the growing role of women in the industry.
Jaime Grabow
Journeyman Electrician
Years in Industry:  13
If you walk through the halls of Hunt Electric and mention "the girl in the shop who sings" – many people immediately know who you are talking about, even if they don't know her name.  At any given time when walking through our Prefabrication Shop, you'll be greeted with smile and a verse or two from an 80's pop song or a 70's love song.  That's Jaime. 
After high school, Jaime worked in a nursing home and installing central vac systems.  When she decided it was time for her to "grow up and get a real job," she went to the trade school and decided to go with electrician over nurse because she thought the hours would be better.  Thirteen years later, she spends her days cutting whips, bending pipe, building PDU's for temporary power, and other prefabrication tasks.
At home, she has three girls of her own, ages 5, 9, and 11.  At this point, they think Mom's job is "normal" but when Abigail, the oldest, was 5 – she asked her Mom "What do you do at work?  I tell everyone you dress like a boy."  The girls have asked a lot of questions about what Jaime does and have shown interest at home.  Her husband is a carpenter so they like to get the girls involved and teach them things when they are working on projects as a family. 
Both Jaime and her husband would like to teach Abigail, Annika, and Bridget that if they are interested in something, don't be gun shy, just go for it.  Don't be limited to what you think women "should" do.  The girls had a chance to come in and take a tour of their Mom's workspace and see what she does every day in her "boy clothes."  They took a look around the prefab shop,  the welding station, checked out the pipe bending station.  At the end of the tour, Jamie realized she forgot to show them one thing when they excitedly asked "Mom, can we see the room that you get the leftover cookies from when work is over?"