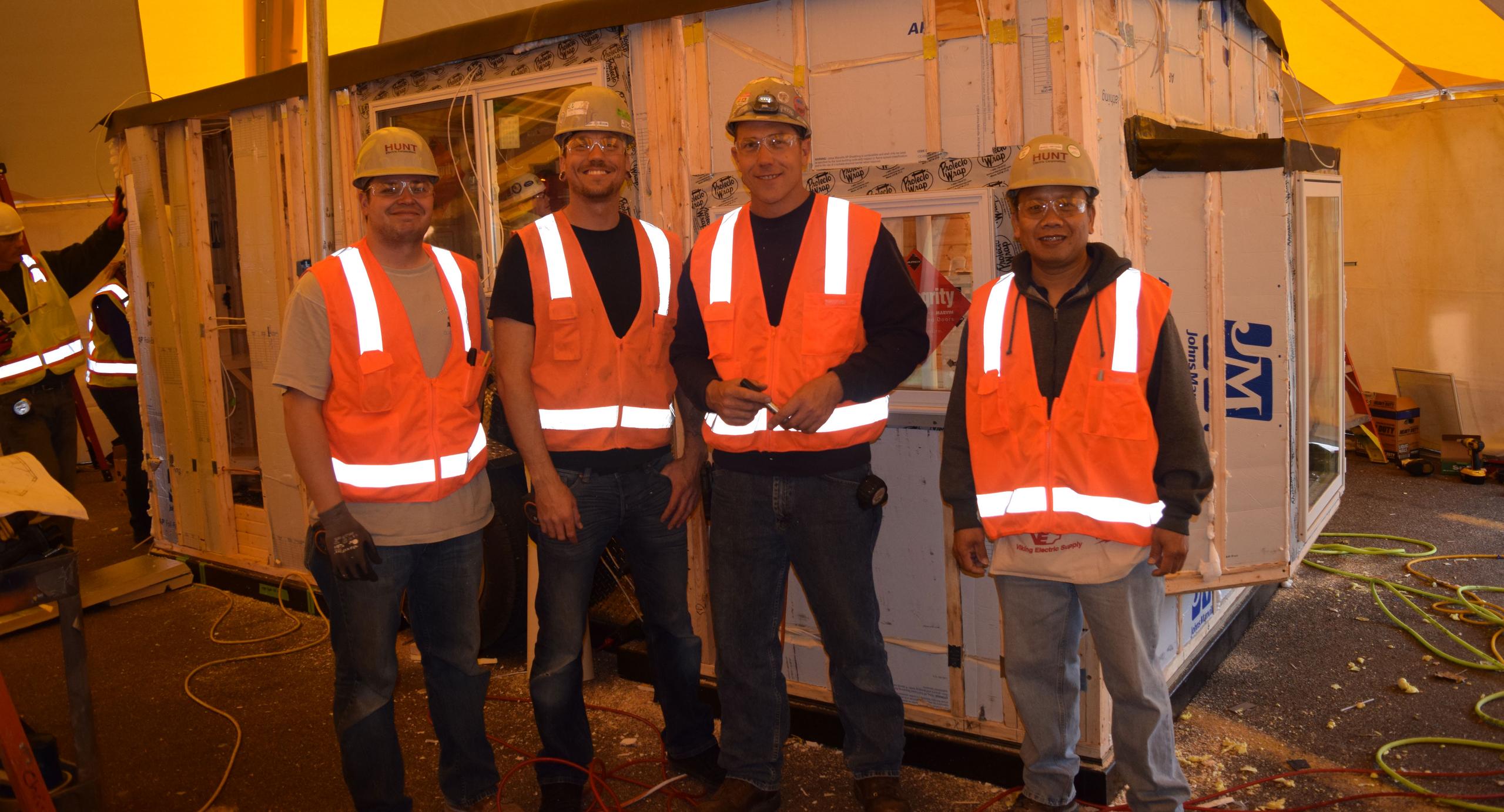 Monday, October 20, 2014
Epic Fish House Build!
Last week Hunt Electric was part of a team that built an epic fish house in just 24 hours!   As part of Adolfson & Peterson's team, Terry Liska, Damian Lehnan, Scott Nguyen, and Josh Halgerson spent 24 straight hours building the fish house in support of and to raise money for the "Rebuilding Together Twin Cities" organization.