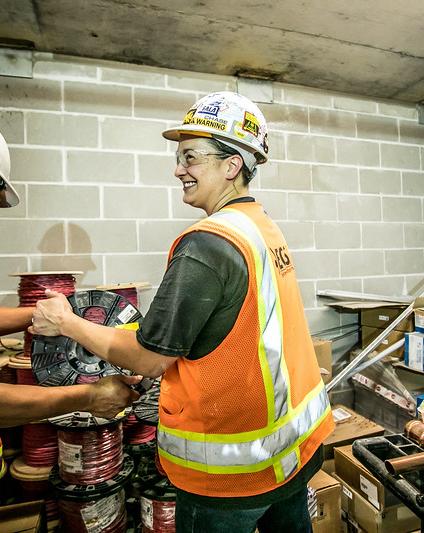 Monday, March 4, 2019
Women in Construction: Erin Benassi
"I think the most challenging part of my job is finding the confidence needed to succeed when people doubt me before they know what I'm capable of."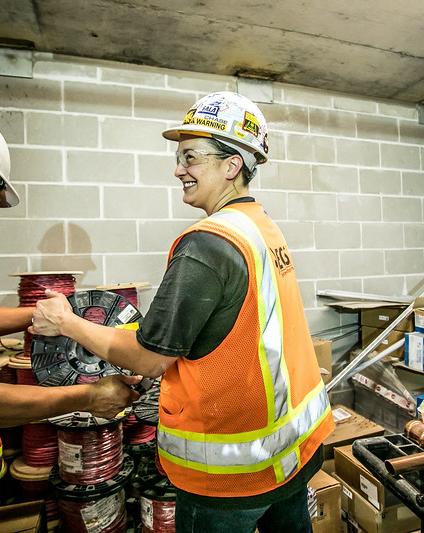 This week, as part of Women in Construction Week, we are highlighting women as a viable component of the construction industry. WIC Week also provides an occasion to raise awareness of the opportunities available for women in the construction industry and to emphasize the growing role of women in the industry.
ERIN BENASSI
Journeyman Technician with ECSI
Years in the Trades:  13
After trying her hand at being a Professional Gardner (or Weed Puller as she calls it), Erin decided she needed a career that would better support her and offer benefits to boot.  She jumped into the trades and has never looked back.  Thirteen years later (8 of these with ECSI), she loves meeting new people in the industry and other trades and loves to see a project through from the beginning to end.  Her job in the trades has has enabled her to have a steady job, own a home, and be on her way to a bountiful and relaxing retirement!
Some of the projects Erin has worked on include Union Depot, Orchestra Hall, Loring Park Apartments, Wells Fargo Towers, and most recently, The Legacy Hilton Hotel in Rochester.
Long term, Erin would like to work towards leading more significant projects, and continuing to expand her knowledge in all of the systems that ECSI installs.  She also wouldn't mind trying her hand at Fire Alarm Programming and maybe dabble in learning some estimating and project management.