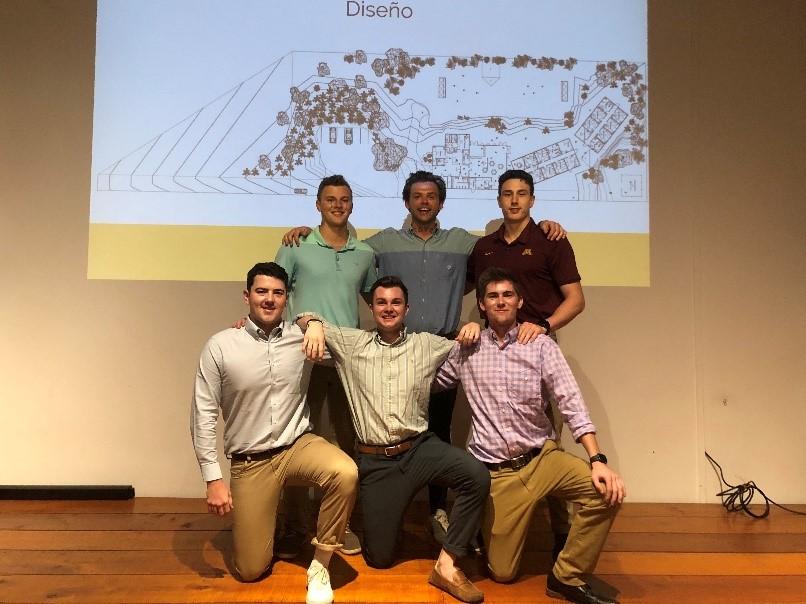 Tuesday, May 19, 2020
Chris Schieffer - 1 Year Anniversary
We love watching our Hunt family grow. A special happy first anniversary to Chris Schieffer, who recently graduated and is joining our team full-time! Chris got his start at Hunt as a project management intern and will now take on the role of assistant project manager – as of yesterday!
Chris Schieffer, Assistant Project Manager
WHAT IS YOUR FAVORITE PART OF YOUR JOB?
My favorite part of my job is working with, and learning from, industry professionals. Hunt has provided me with an environment to learn and grow as I continue to develop my skills to bring more value to this team. I enjoy the conversations I have most days between myself and a countless network of mentors that are willing to take the time and make sure I am successful in my approach to everyday tasks. As the cliché goes, every day I am faced with a new challenge which make my job fun and exciting.
What surprised you most about your job?
I am surprised at the willingness of everyone to help one another, shown by everyone around me. If an owner wants us to rerun a take off or play with numbers on an estimate, or if someone (like myself) is struggling with something, everyone at Hunt pitches in to make sure an owner and coworker is happy/successful.
What is something memorable or exciting that happened in the last year (personally or professionally)?
From January 5th – January 15th, I had the opportunity to create and present a proposal to a Costa Rican
government entity, to help aid in the funding of a Men's Shelter for individuals who suffered from mental health disorders and addiction.
On top of creating a project proposal and presentation in Spanish, we were required to use the metric system for all our building designs, and colognes (Costa Rican Currency) for all our estimates. A group of health service management students were partnered with us, driving up the cost of our building but overall adding value in ways only they knew how.
Fun fact: If you think you are underpaid, don't move to Costa Rica! We found most of the skilled labor makes anywhere between 1500 – 2000 Colognes/per hour. This conversion is about 3-4 dollars per hour.
Photo:  
Back Left: Tanner Boson, Back Middle: Sam Marks, Back Right: Chris Schieffer, Front Left: Benjamin Wagner, Front Middle: Brady Garnes, Front Right: Steven Strutt (Architect)