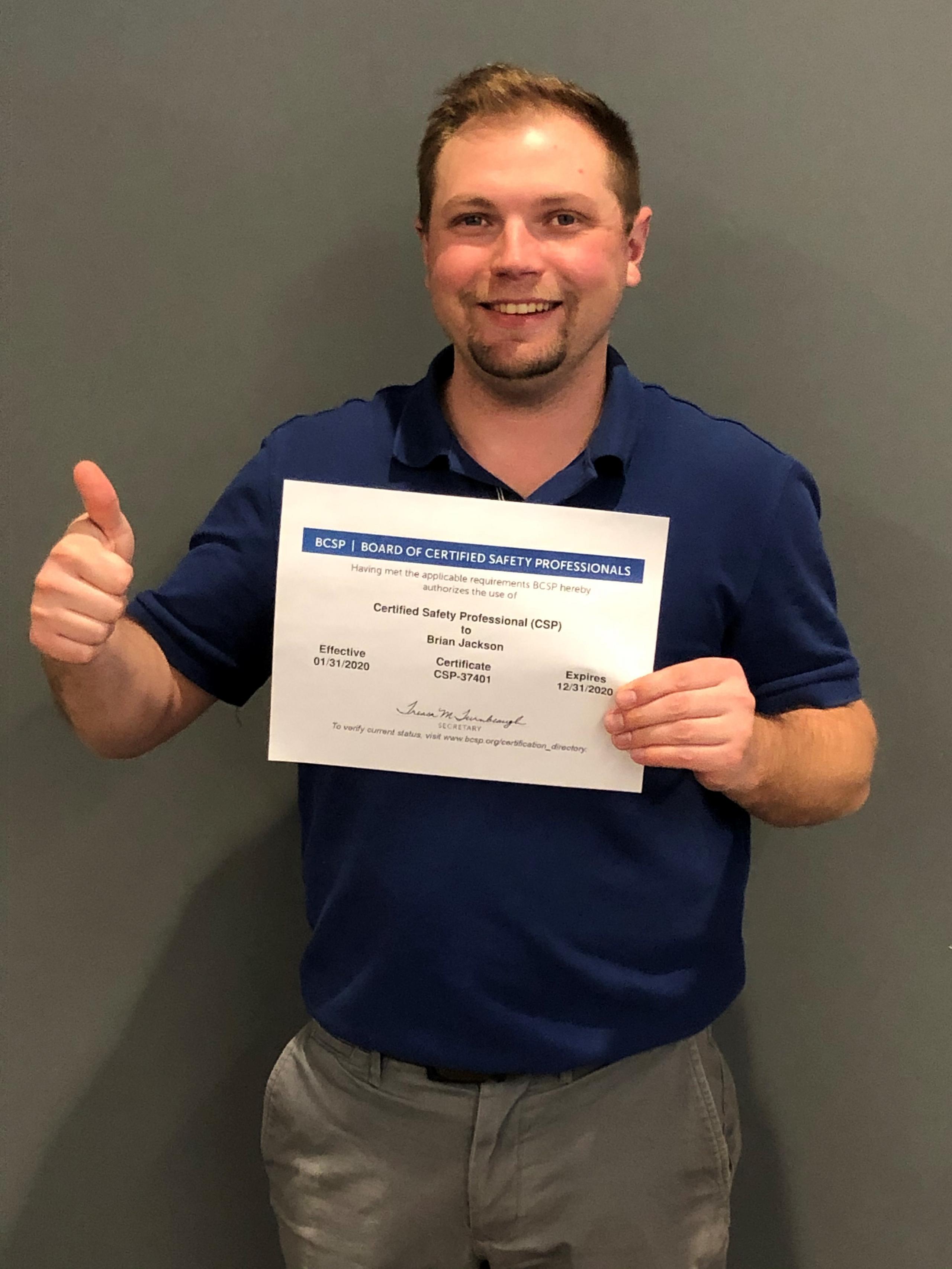 Monday, February 10, 2020
Certified Skills! - Hunt Safety Leader Achieves Highest Credentials
Hunt Safety Representative Brian Jackson is now a Certified Safety Professional (CSP)!!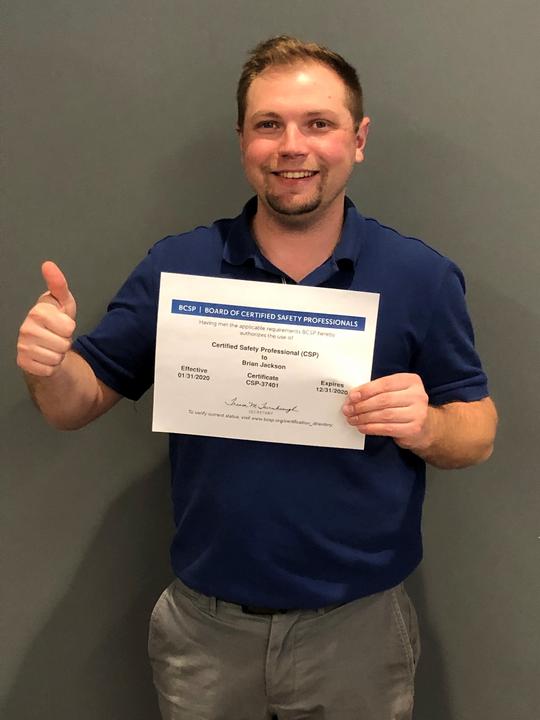 February 2020—We know the value of having experts on the job. Continued education keeps our teams at the top of their fields. And when it comes to greater safety, everyone wins.  Congratulations, Brian!
So, what's a Certified Safety Professional?
The construction industry is always evolving. As the industry grows more complex, safety issues do too. The CSP credential – the highest accreditation given by the Board of Certified Safety Professionals (BCSP) – demonstrates high-level proficiency in today's workplace hazards.
Continued Education Sets Our Employees up for Success
Certifications like the CSP challenge our employees to keep growing throughout their career. They also create pathways to greater impact.
"The CSP credential shows the value I bring to risk management and safety," says Brian. "This opens the door to positions that will allow me to positively affect the health and safety culture of an entire organization."
Expertise in Safety Benefits Everyone
Our safety representatives are our first line of defense against workplace hazards. The more they know, the safer we keep everyone on site.
"Our employees can have more confidence on the job knowing we provide safety leadership with these credentials," says Hunt Safety Director Tom Andrzejewski. "Having certified safety professionals on site means their concerns are addressed by someone with a broad understanding of the hazards they face and the expertise to mitigate them."
Safety issues come in many forms. They range from the obvious, like electricity and weather, to more insidious hazards like toxic exposures, ergonomic risks, biological hazards and many, many more.
The greater our safety expertise, the safer our teams on site.