Wednesday, May 22, 2013
Joplin's New Hospital is First of Its Kind
Hospitals are where the sick and wounded come to heal.

But on Sunday, May 22, 2011, St. Johns Regional Medical Center in Joplin, Mo. was itself wounded when an EF5 tornado churned its deadly, destructive path through the town.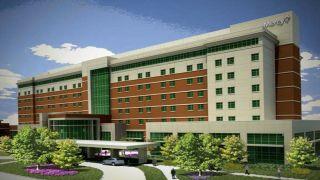 This week marks two years since the tornado dealt a punishing blow to St. John Regional Medical Center. Nearly all windows were gone. The force of the storm carried the life flight helicopter off the roof, crushing it into the ground. The building's foundation was compromised.
Read the full article here: http://www.weather.com/news/tornado-central/new-joplin-hospital-20130521