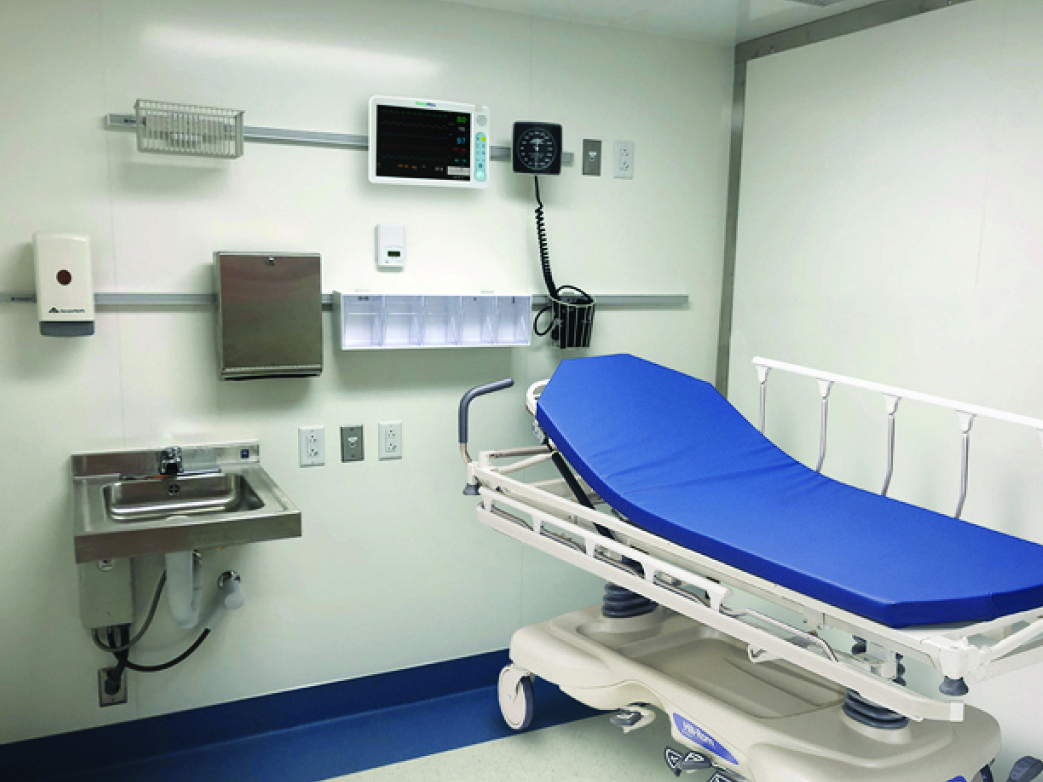 Powering the Future of Crisis Response
In May, we joined a fast-tracked effort to support our nation's healthcare facilities – when they need it, where they need it.
In just one month, our team moved from ideation to completed proof-of-concept for a self-cleaning, modularized medical center. These mobile structures are designed to be deployed as needed to pandemic hotspots throughout the country.
To date, our containerized solutions have helped relieve stressed healthcare infrastructure in Honolulu, Hawaii and El Paso, Texas. We are currently working on a lab based solution to help with the testing needs of COVID-19.
Read more about the SynergyMed project HERE!