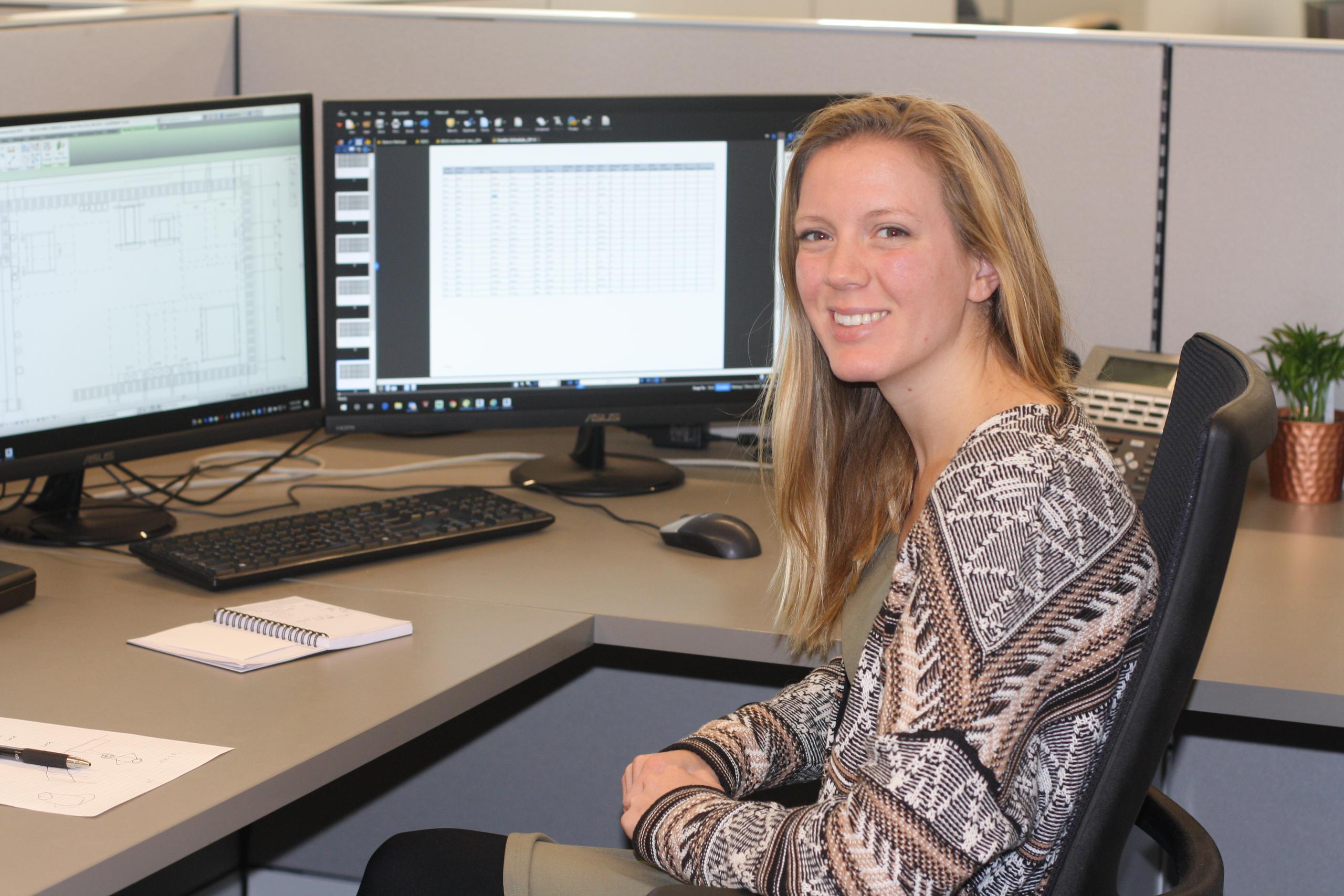 Wednesday, March 6, 2019
Women In Construction: Meghan Kress
"I came onto my current project at a perfect time for an intern. There was already work done to set up the project, allowing me to get an early idea of how things were done, but there is still so much to do. This is where the variety of tasks has really come from. I will be able to learn about and see the construction as it happens and have a hand in it. I luckily will be able to go into my next project with a lot of knowledge thanks to timing alone."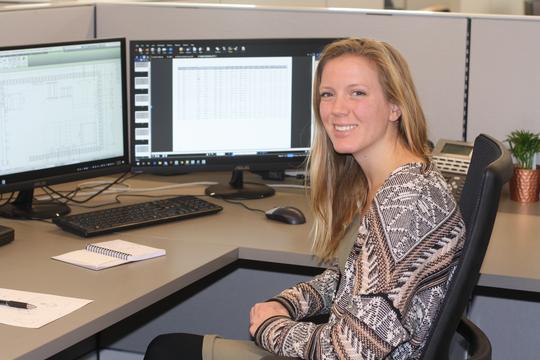 This week, as part of Women in Construction Week, we are highlighting women as a viable component of the construction industry. WIC Week also provides an occasion to raise awareness of the opportunities available for women in the construction industry and to emphasize the growing role of women in the industry.
MEGHAN KRESS
BIM Designer Intern
Meghan is an architecture student studying at University of Minnesota who will be graduating in just a few short months.  She is most excited about being in an industry that provides increasingly essential resources to their clients.  Her career goals at this point are to learn as much as she can in order to fully understand how a structure works as a coordinated system. 
Meghan has worked on lighting fixtures, conduit routing, and has learned a lot about the systems that flow through buildings.  She enjoys the broad scope of her work and sitting down to focus on the tasks while knowing things are always changing and she might be working on something completely different the following week.  No day is ever the same for her and she is able to learn and see how the entire system works together.  During her internship thus far she has had the opportunity to be a part of coordination meetings as well.  As a current student and early in her career, Meghan finds it challenging knowing the permanence of her decisions.  Today she can place something into a model that will physically be put in place on site in a month.  Working with theoretical scenarios and prompts helps to learn but she acknowledges that it might take her a bit to wrap her mind around the real changes she is making in her position.