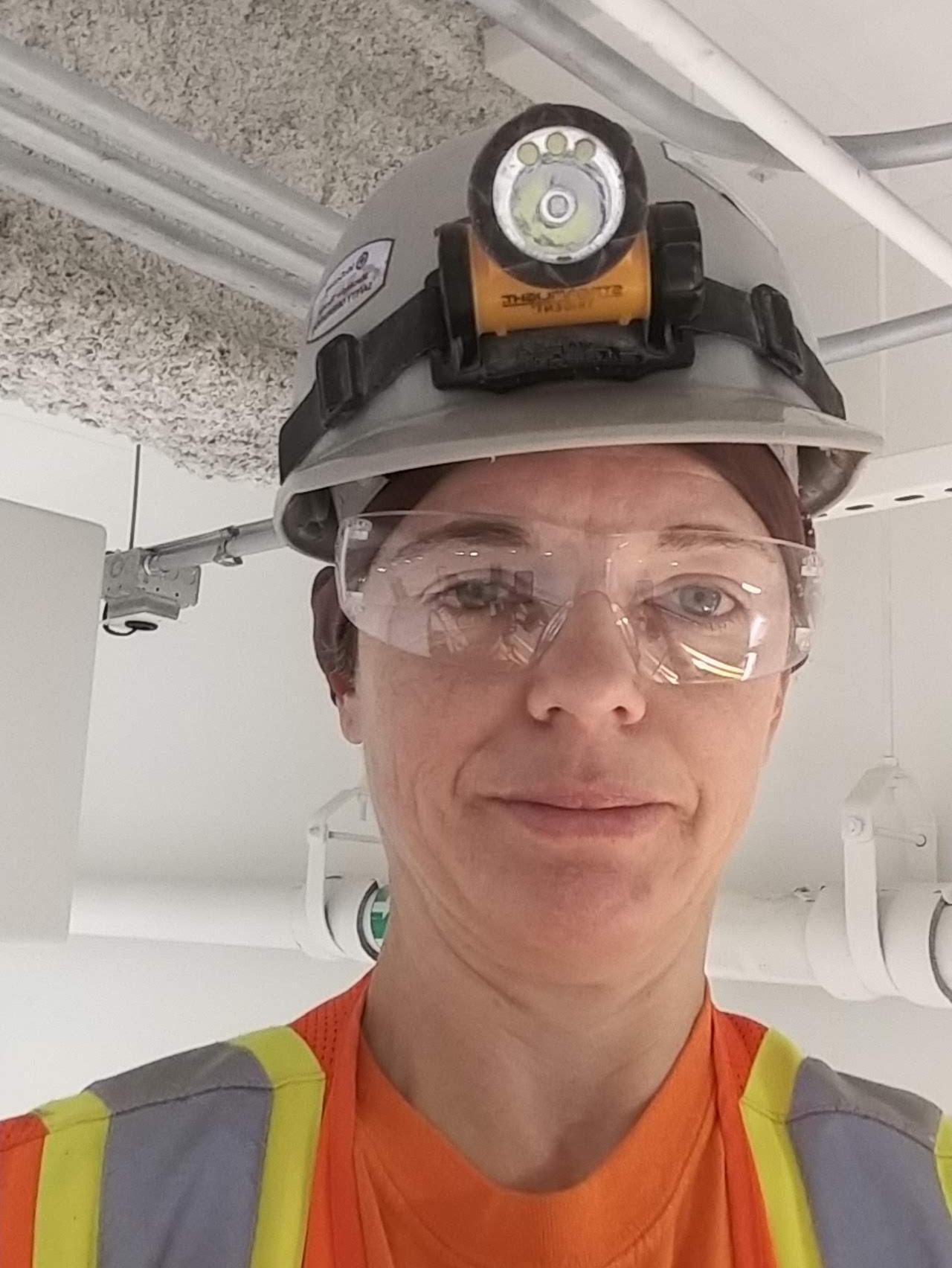 Wednesday, March 6, 2019
Women in Construction: Karyn Hummer
"Experience is important. Respect begets respect. Hard work and a thoughtful approach to working will make a difference, be noticed and rewarded. Efficiency matters. No one out there knows everything. A good team is better that a one man/woman show."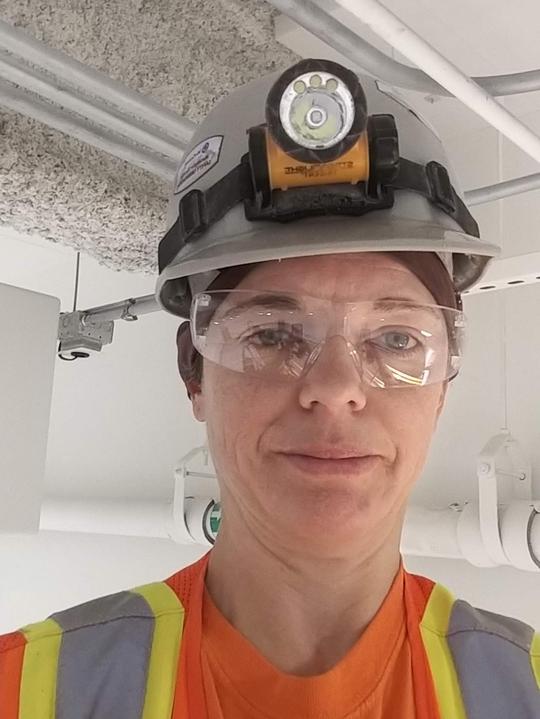 This week, as part of Women in Construction Week, we are highlighting women as a viable component of the construction industry. WIC Week also provides an occasion to raise awareness of the opportunities available for women in the construction industry and to emphasize the growing role of women in the industry.
KARYN HUMMER
Journeyperson Electrician
Years In Industry:  16
Years at Hunt:  10
Karyn got her taste of physical labor and realized the trades might be a good fit for her when she was working as a Facilities Manager.  It prompted her to find out that an Electrician might be a good career path for her since it matched her skillset:  mathematics, physical, special, and active.  After joining the apprenticeship, eventually Karyn "turned out" as a Journeyperson in 2009 and has been with Hunt ever since.  Some of the projects she has worked on include Ordway Concert Hall, HealthPartners Neuroscience Center, CHS Field, and multiple Fairview Ridges projects.
Karyn says one challenge that she faces is initially proving her skills and knowledge of the electrical field to those who have never worked with her before.  She goes on to mention that every person she has worked with or who has taught her something, has helped her get where she is today.  Even the challenging personalities taught her something about the trade.